Monday 29th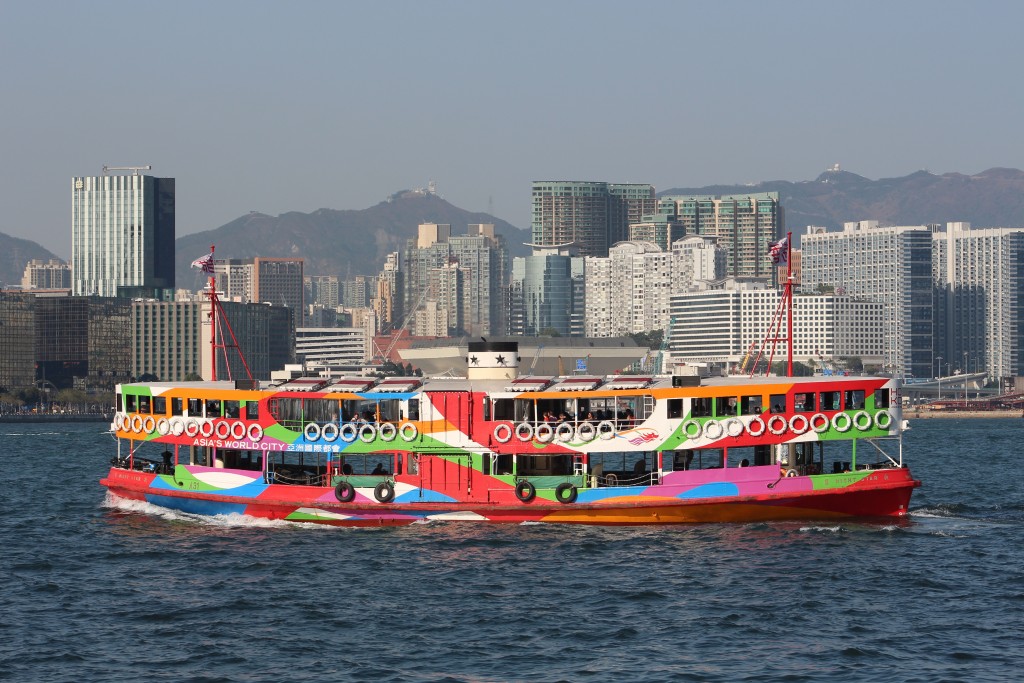 And we're back in Honkers.
Saturday 27th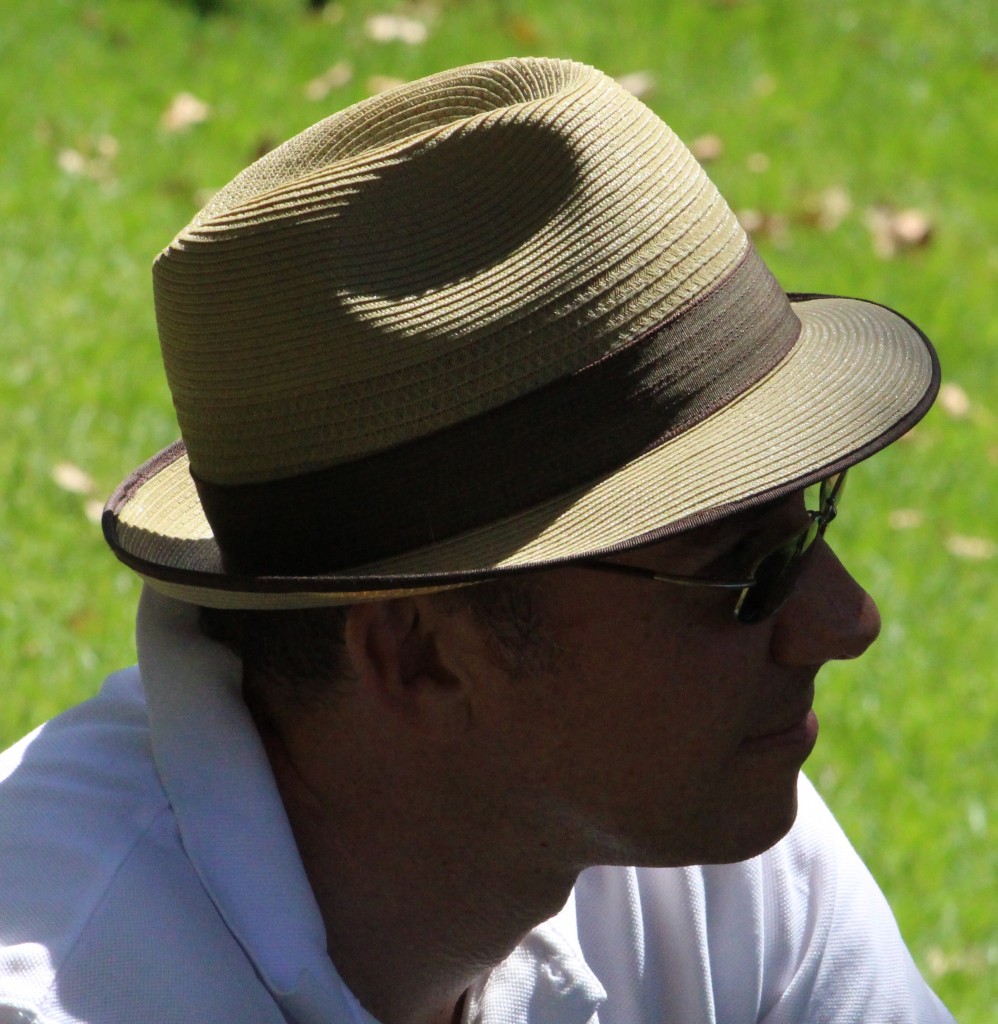 The mystery of the man found on an Adelaide beach continues.  The Cold War gives us more questions than answers, but does this man know more than he's prepared to tell?
Friday 26th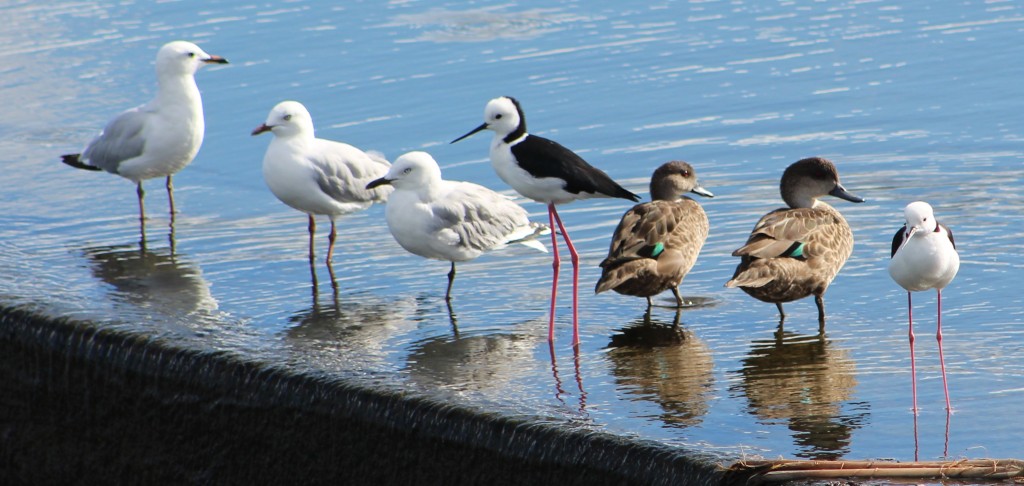 We could all learn from nature.  You don't have to fight you can stand side by side even if you different or not.
Thursday 25th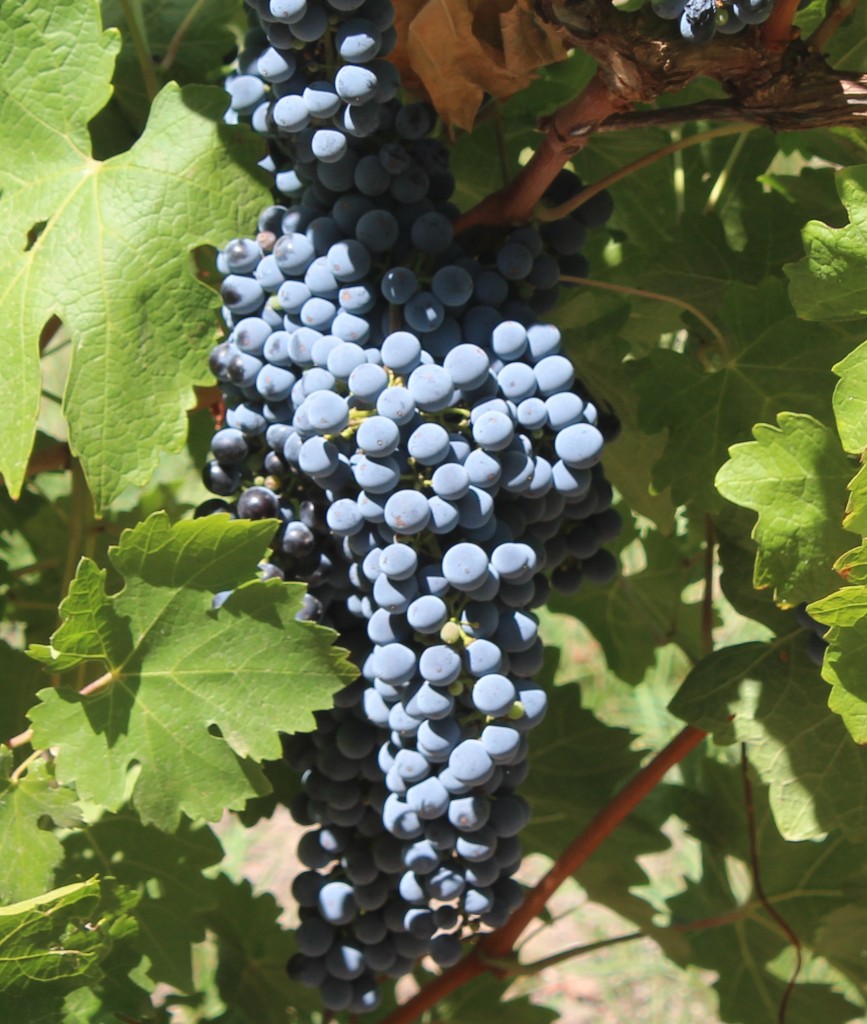 2016 McLaren Vale vintage still on the vine.
Wednesday 24th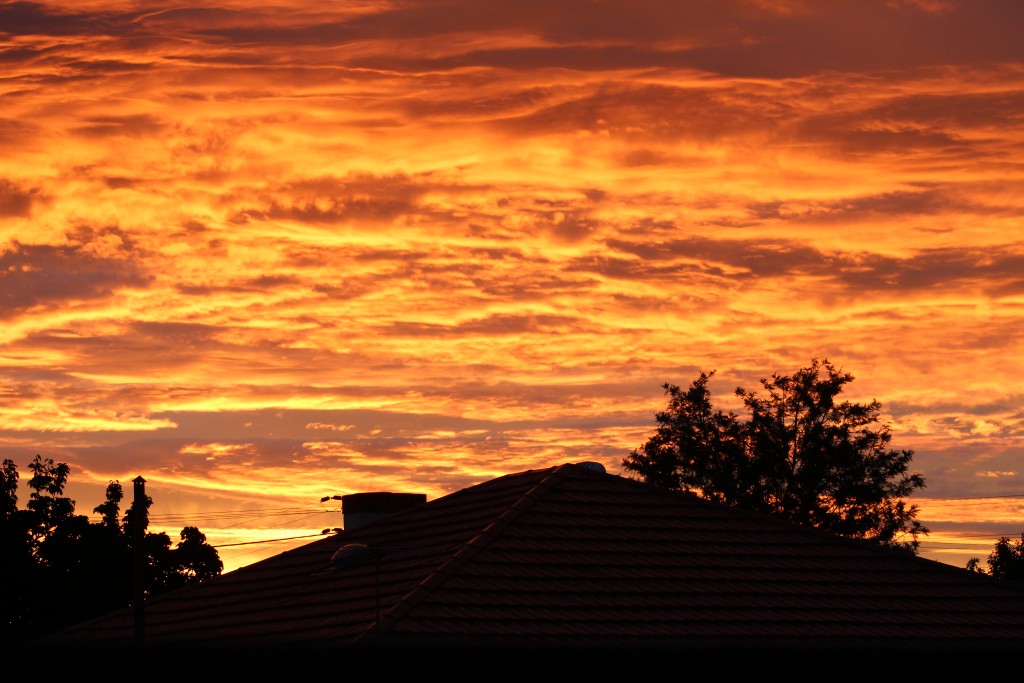 Plympton sunset.
Tuesday 23rd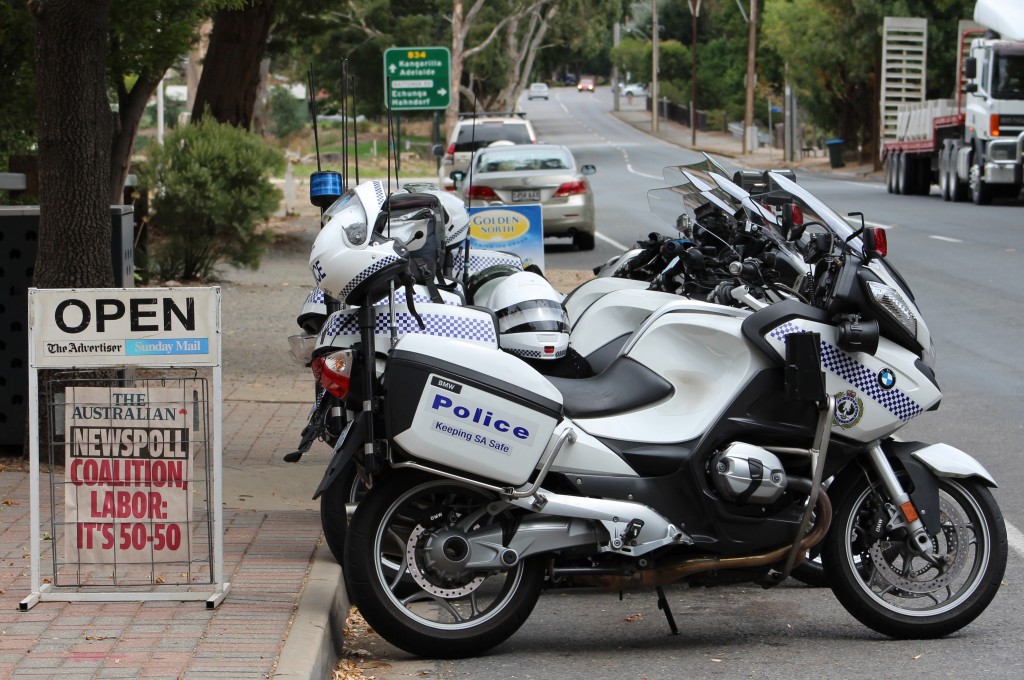 The SA Police were about.  The main suspect wasn't sure he had a leg to stand on.

Monday 22nd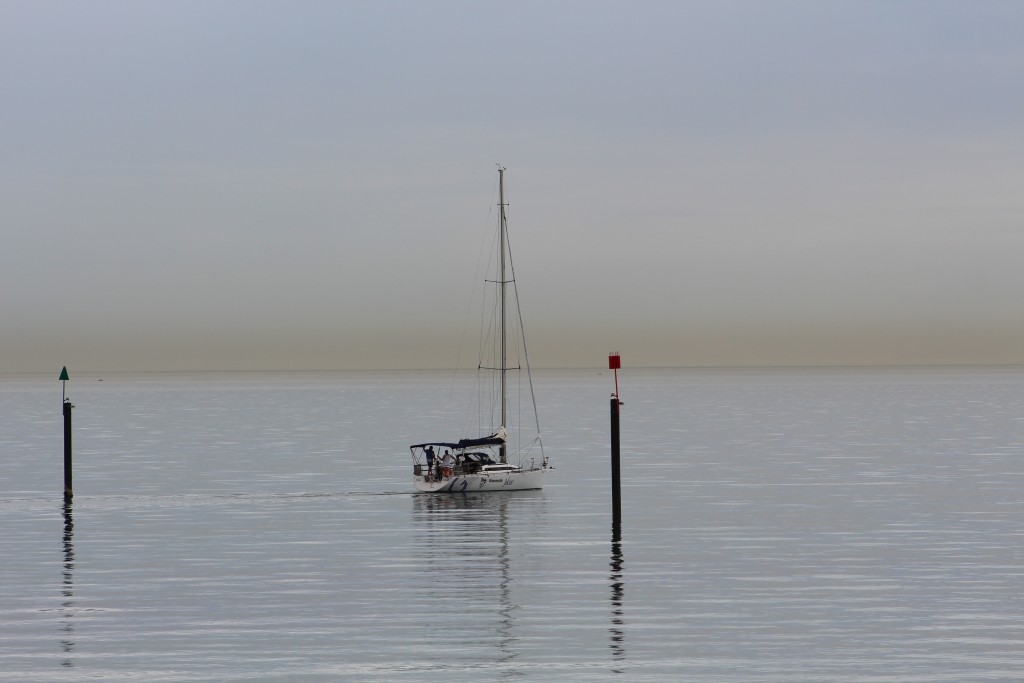 An eerie but magical morning as a yacht exits the Holdfast Bay Marina.
Sunday 21st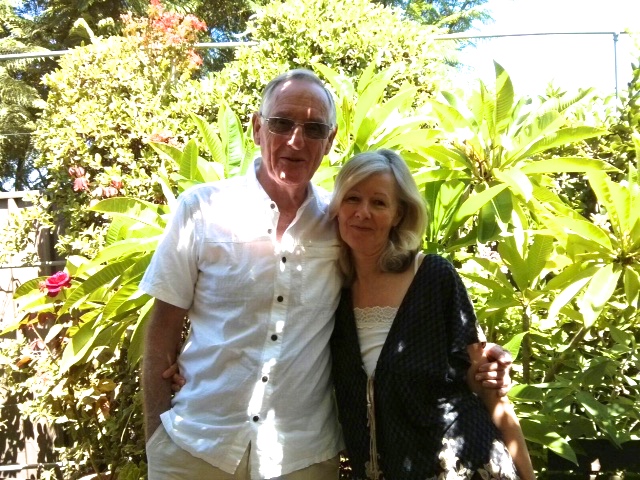 The Odd Couple enjoy a little Aussie February sun.
Saturday 20th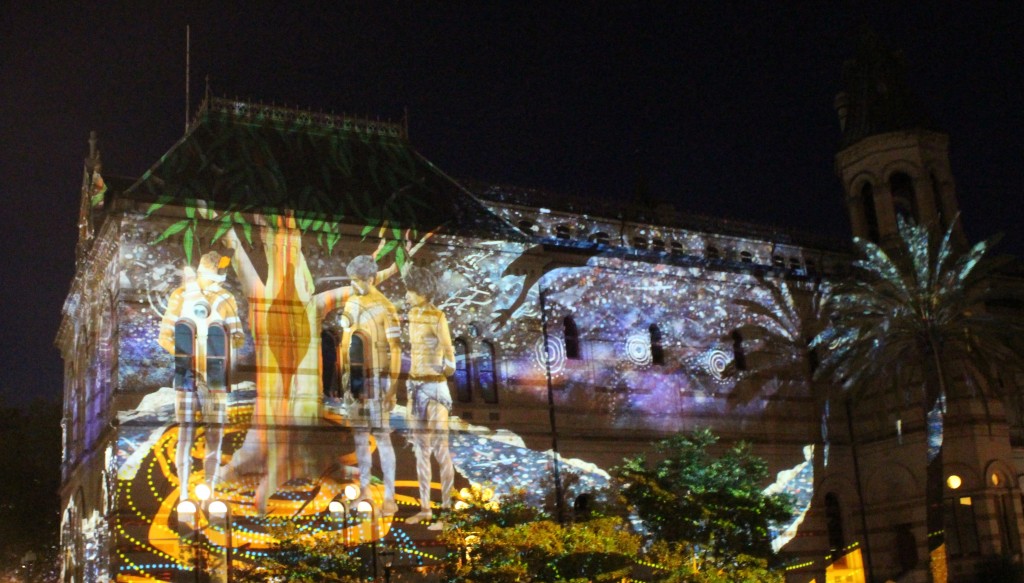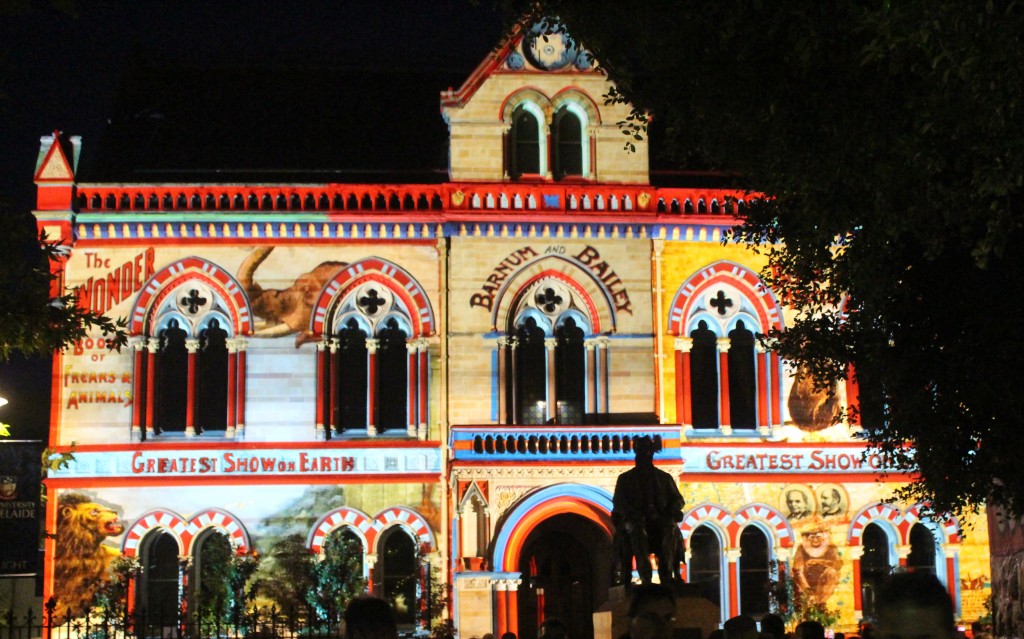 Adelaide Festival and the light show on North Terrace was stunning.
Friday 19th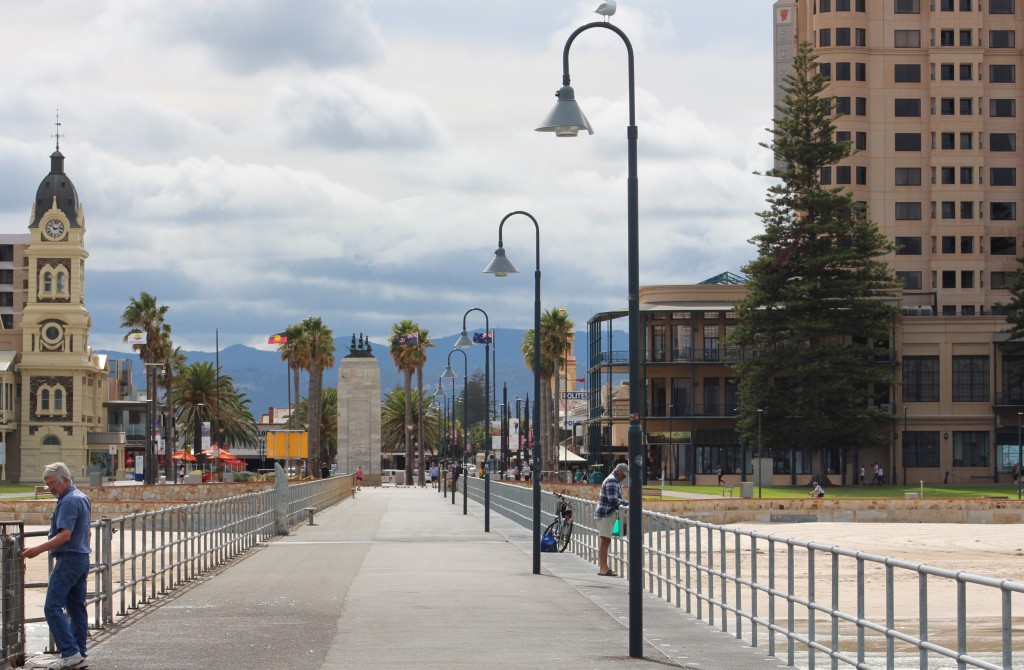 Glenelg Jetty.
Thursday 18th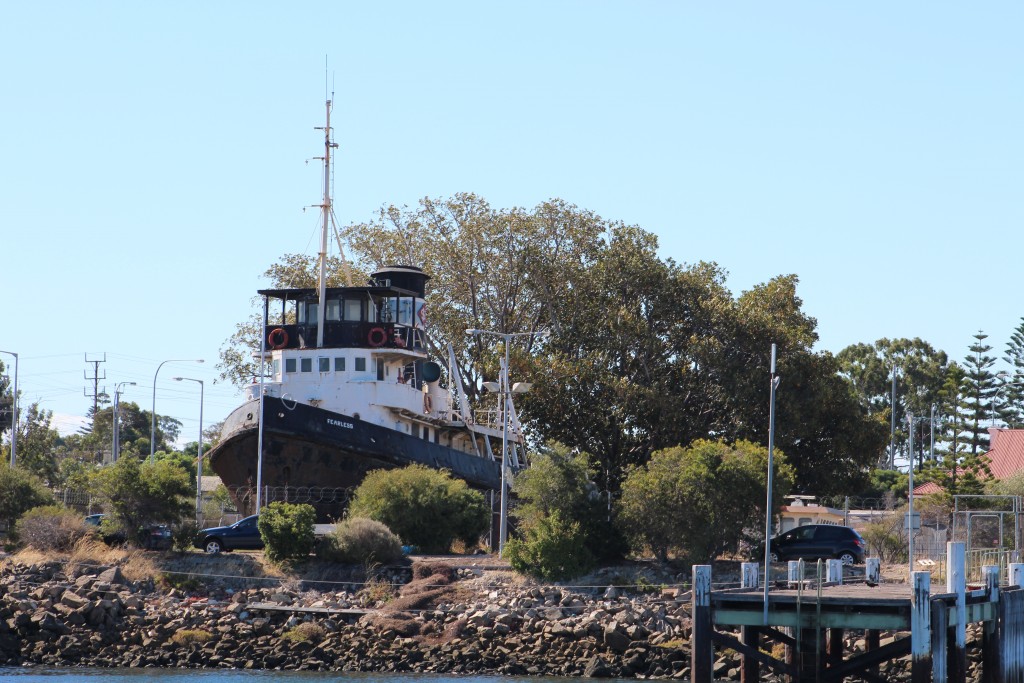 Fearless but high & dry in Port Adelaide.
Wednesday 17th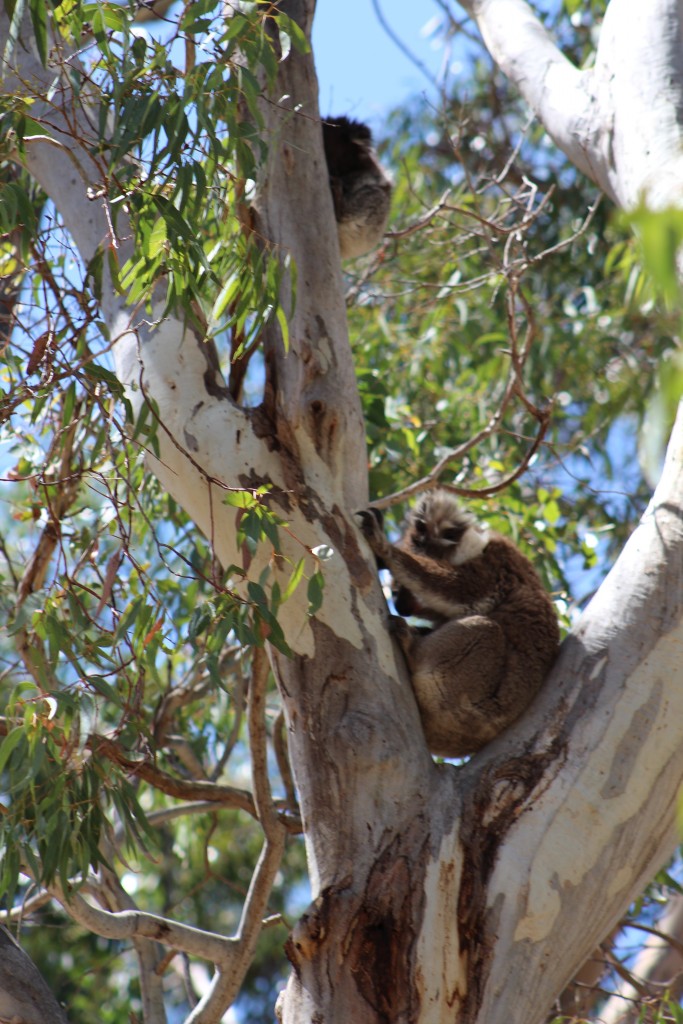 Belair National Park and a Koala & her baby are up a gum tree.
Tuesday 16th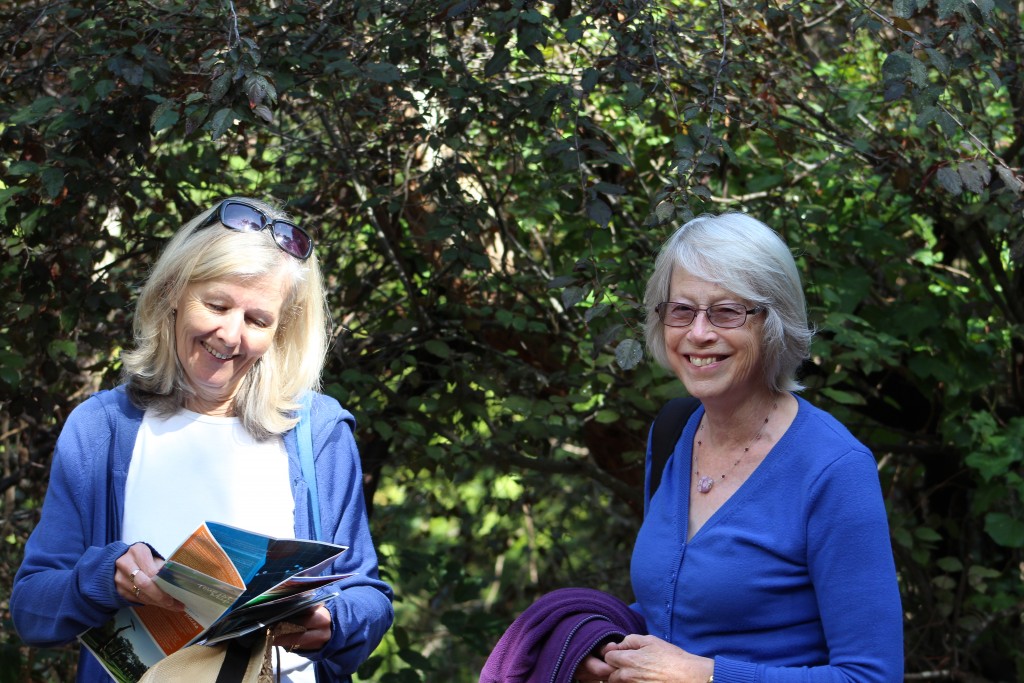 The year of the Monkey?  There are two cheeky monkeys at Hahndorf, Hilary & Ruth share a joke.
Monday 15th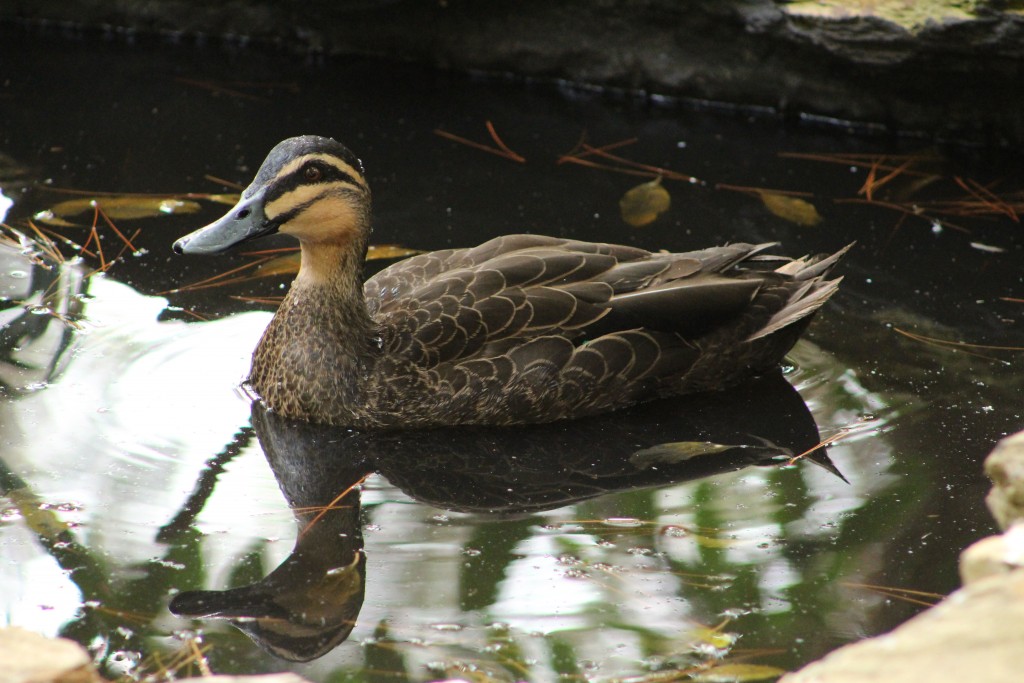 We are now at the Long Meadow's, Belair.  It's Quackers!
Saturday 13th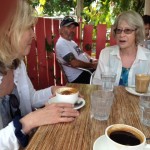 Elevenses?  Not at 1:40 pm?
Jetty Road, Glenelg.
Friday 12th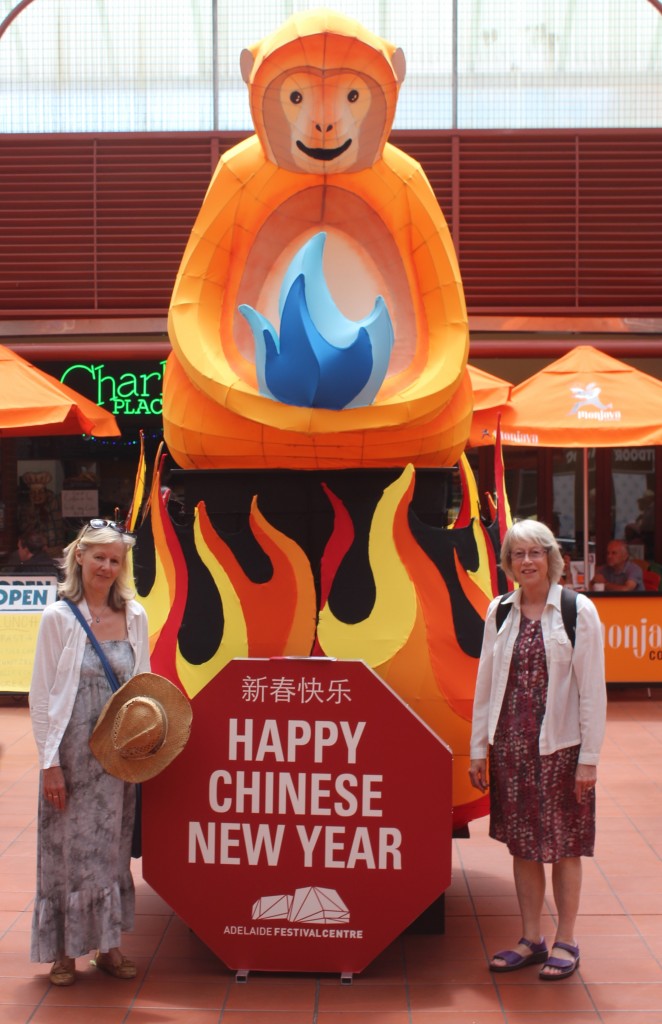 Chinese New Year and Charlie's Place in the Central Market appear to have a live monkey in the pot.  The current Mrs Smith and a Galvin Girl appear to find it amusing. Animal rights?
Thursday 11th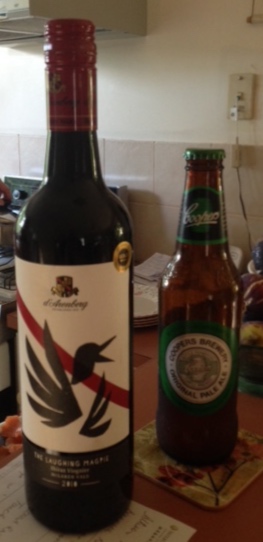 We must be in McLaren Vale territory as a bottle of d'Arenberg Laughing Magpie has arrived.
With a bottle of Cooper's Pale Ale to accompany it does life get any better?
Wednesday 10th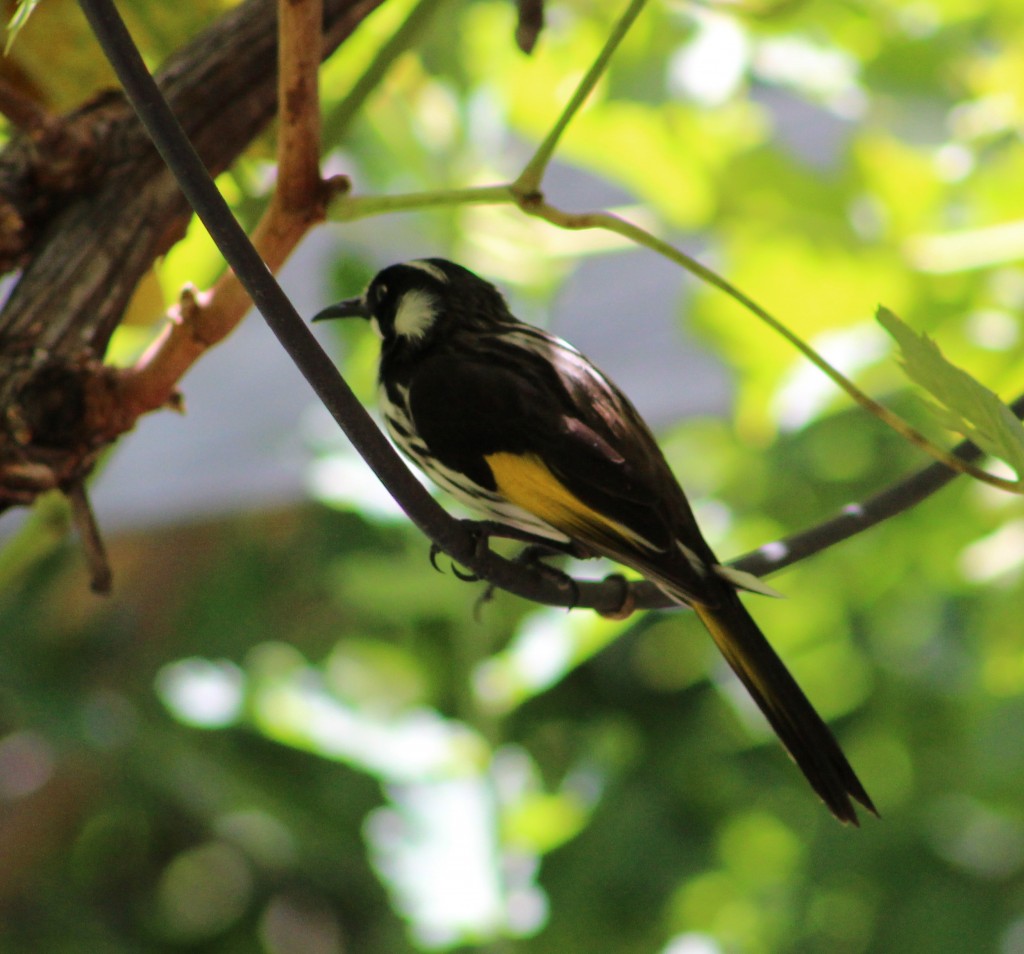 It's Adelaide so it must be Wednesday.  New Holland Honey Eater greets us at McGee Mews.
Tuesday 9th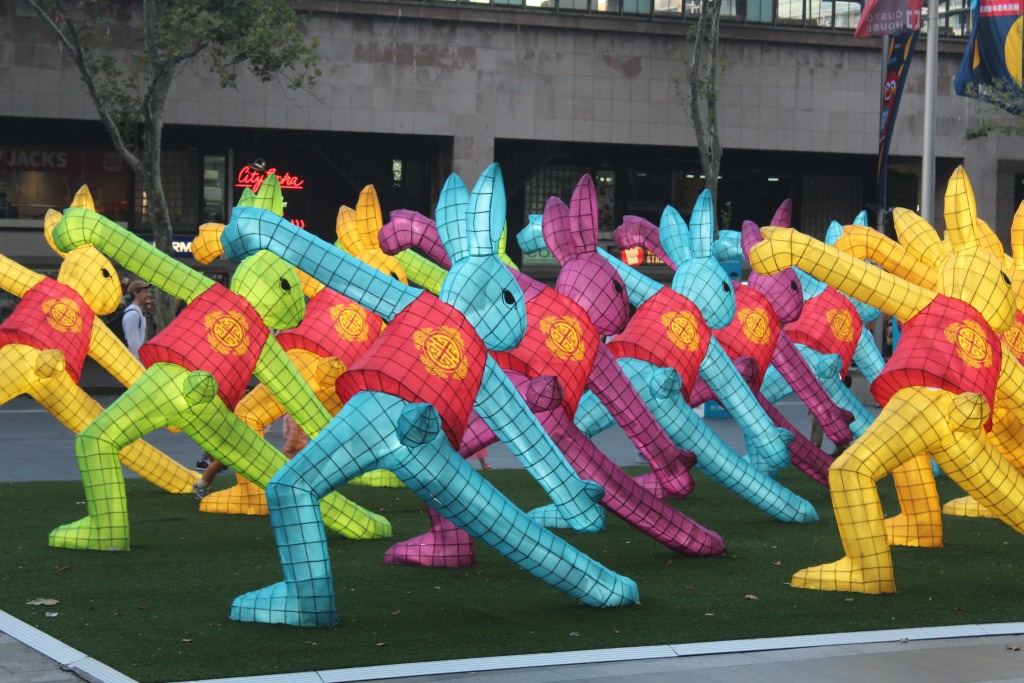 Those Aussies have got a lot of Rabbit.
Chinese New Year and rabbits are doing tai chi in Custom House square.
Monday 8th

A fabulous day in the Blue mountains, culminating in a delightful sun set painting the escarpments in gold.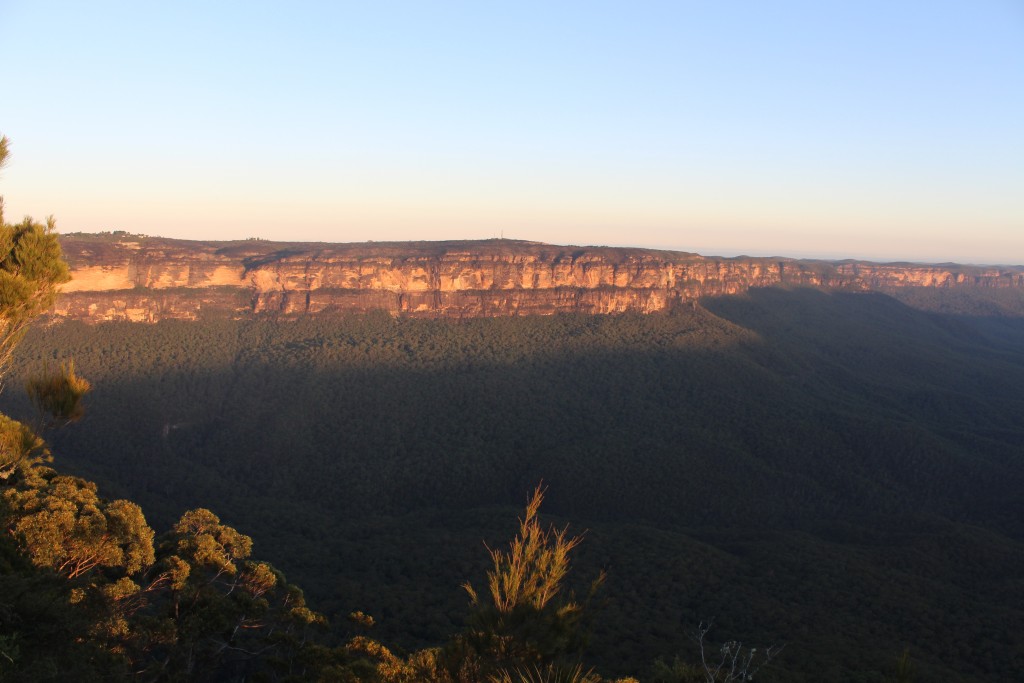 Sunday 7th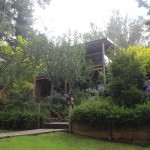 Off to the Blue Mountains on our secret escape.
The current Mrs Smith was delighted to be with her boy.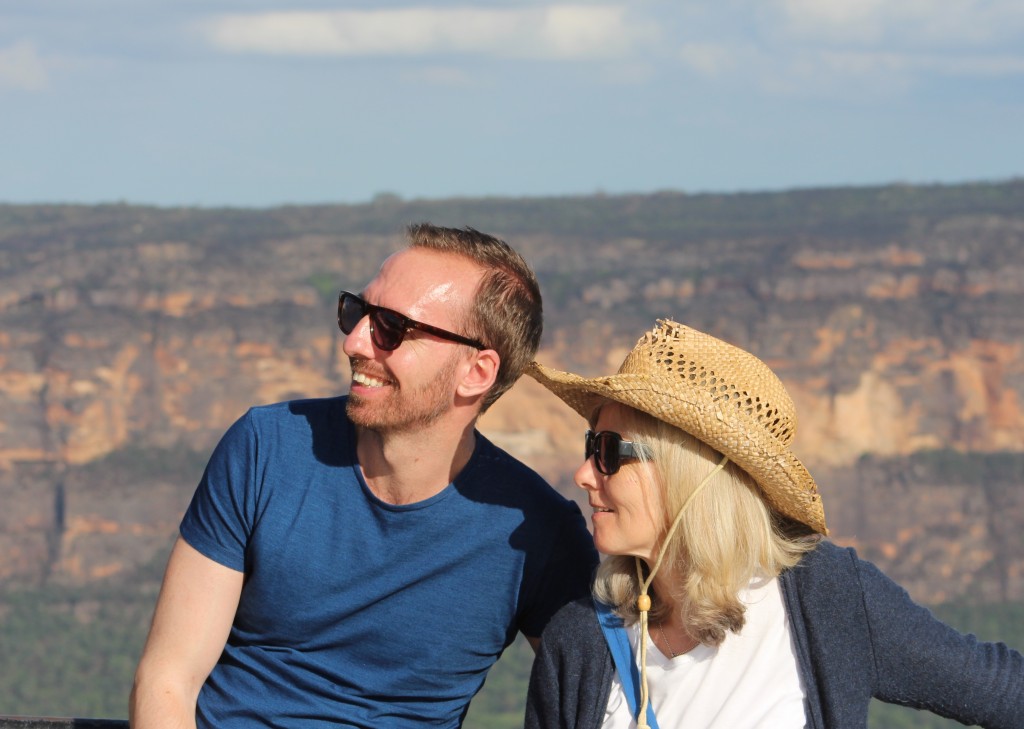 Saturday 6th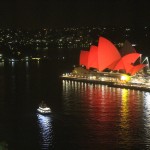 Sydney and it was ready for a party.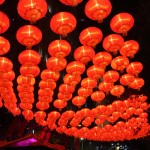 Chinese New Year and the city had encompassed the celebrations.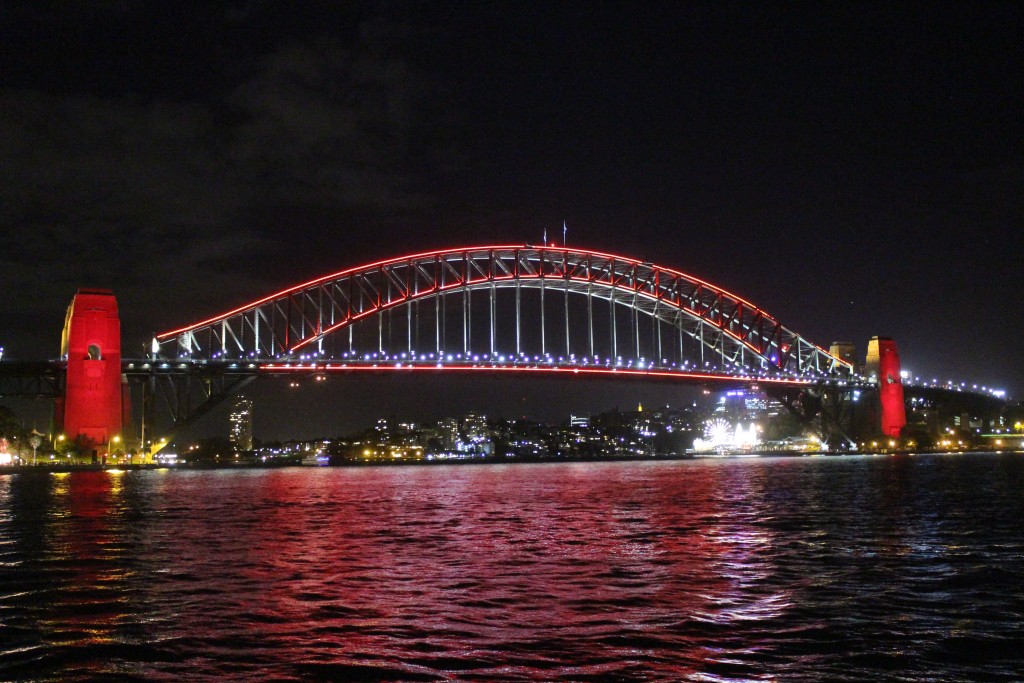 Friday 5th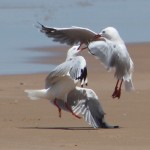 Sadly time came to depart and we reflected that our stay was too short.  We had been looked after wonderfully by Pam & Tony and feel we must return to this beautiful and peaceful part of Australia.  We knew it would be nice but we weren't prepared for the stunning scenery made all the better by the Aussie sun and two special people.  Thank you so much Pam & Tony.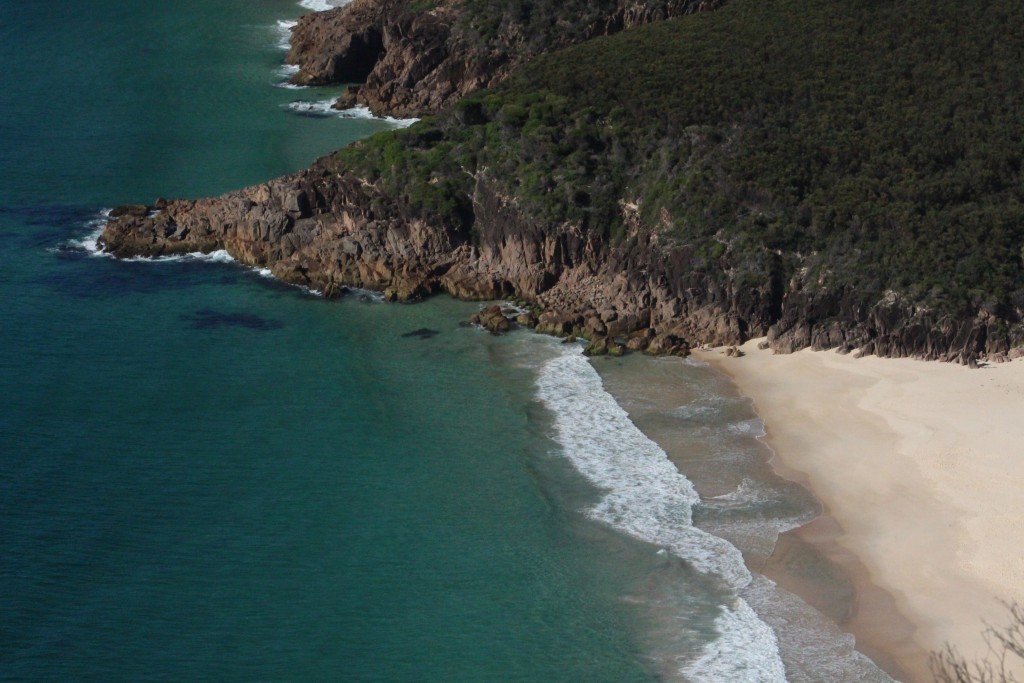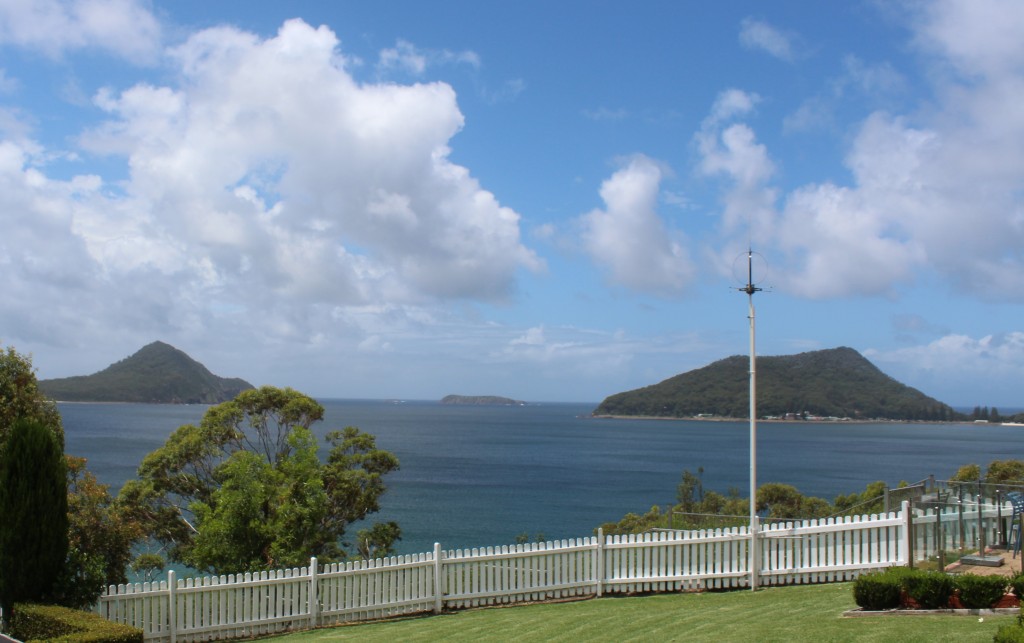 Thursday 4th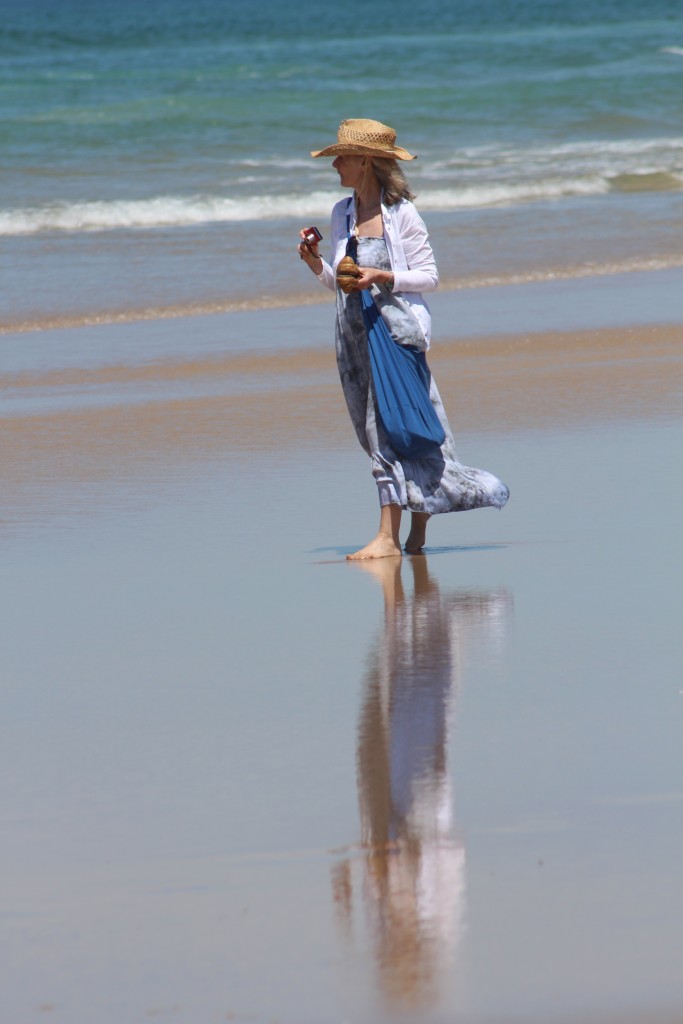 The current Mrs Smith could be found beachcombing on the Tomaree Peninsula at Birubi Beach, which forms part of the Stockton Beach and is the largest moving coastal sand mass in the Southern Hemisphere.  A beautiful woman and a magic place.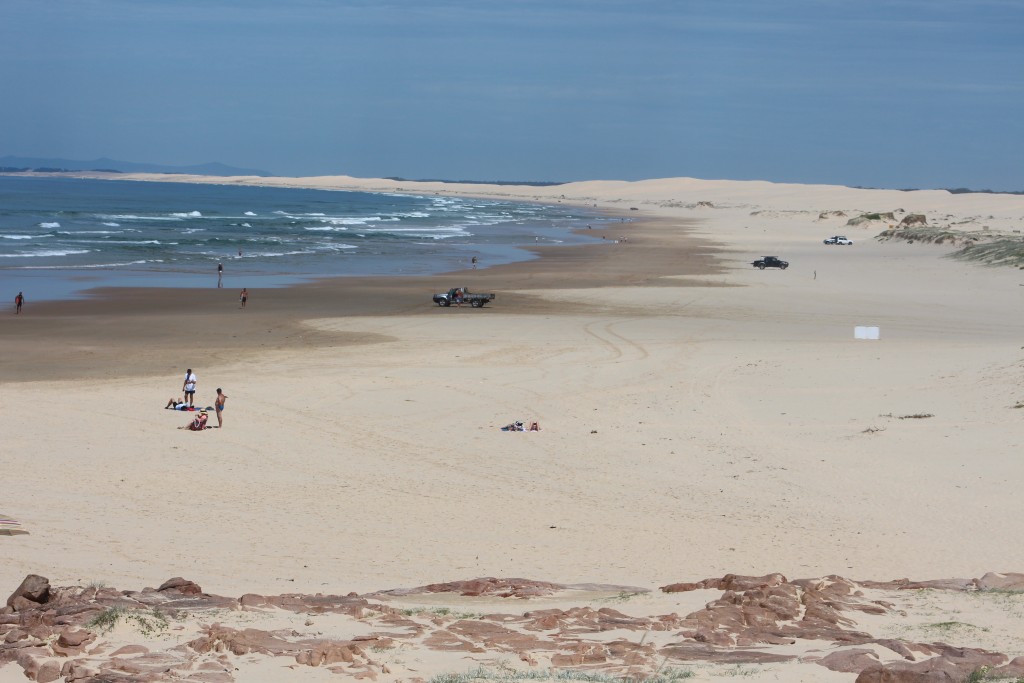 Wednesday 3rd
Last night we had the Nelson Bay Golf Club, Kangaroo Safari experience with Ranger Barry.  Wild kangaroos have made themselves at home on the golf course and although accepted do damage the infrastructure.  The solution was to cull them but a better solution was found using birth control.  The University of Sydney and NBGC have teamed up along with the Club to formulate a Kangaroo Management Plan.  Barry was very entertaining and informative and we all came away richer for the experience and our knowledge of kangaroos significantly enhanced.  If your are in Nelson Bay area book a safari, you will not be disappointed. Thank you very much Barry it was a lot of fun.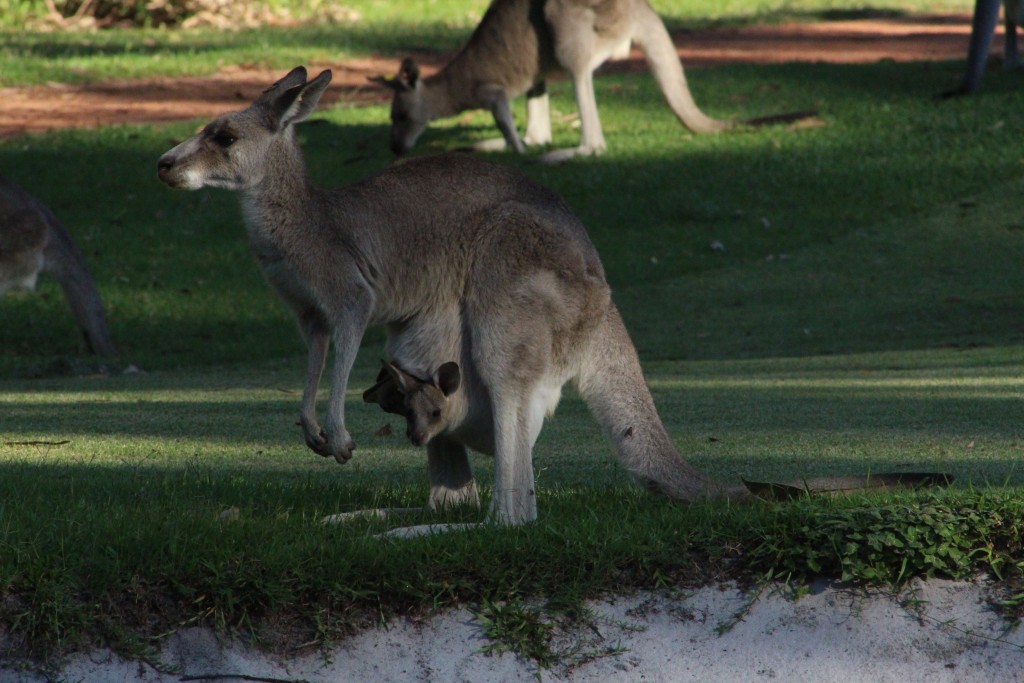 Tuesday 2nd
First morning in Corlette and that young Gazelle Tony had me up at first light to go mountain climbing. Tomaree Head with it's summit 161 metres above Port Stephens NSW was waiting and had to be conquered.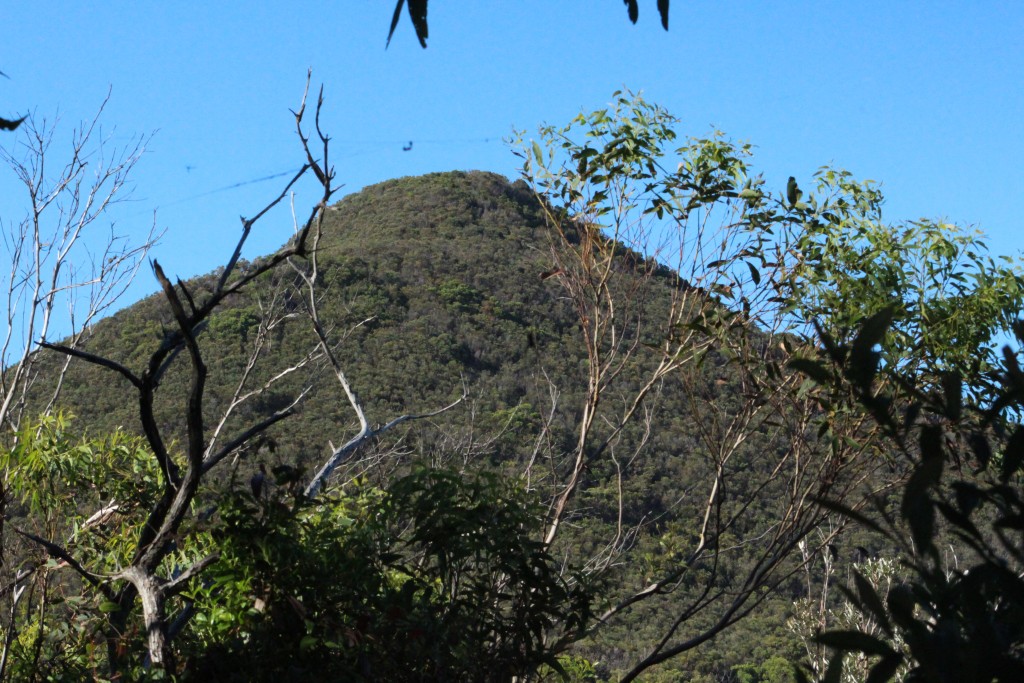 A wonderful experience with plenty of wildlife and spectacular views.  One unexpected but interesting discovery was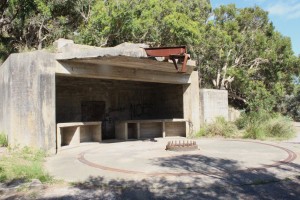 Fort Tomarree a WW2 defence of Port Stephens against Japanese invasion.
If you undertake the challenge start early and make sure you have plenty of water and for the more senior of you, take your time. Comply to all of that and you will  be magnificently rewarded.
Monday 1st
Early arrival into Sydney with Cathay Pacific and we were fortunate the lovely Pam & Tony Knife were waiting for us and whisked us off to Corlette, Port Stephens NSW.  The smell of the Frangipani greeted us at the wonderful Knife ✩✩✩✩✩ Chateau.