Steve Smith
Badge No. 017
e-mail: -www.stevesmith1944@hotmail.co.uk
Area of expertise:
World War 1:
Loos, Somme, Messines & Passchendalele & the Kaiser's Battle of Doiran in Slonnika
World War II:
The Battle of Britain, 8th Air Force, RAF Bomber Command, Normandy and Arnhem

Steve as born in Whitstable Kent and after leaving school joined the Royal Air Force specialising as an RAF Police NCO. He saw service in Cyprus, the Falklands, Northern Ireland and with NATO carrying out peace keeping duties in Macedonia in 2002. He left the RAF in 2003.
In 2002 in his spare time he had started battlefield tours and decided that the best way forward was to become a qualified tour guide, which he achieved becoming a badged Guild of Battlefield Guide in April 2004.
He had been interested in military history from a very early age and the battlefields of the Western Front especially had a particularly big impact upon him. He grew up in the East Kent town of Whitstable and first toured the Somme at the age of 13 with his family and thereafter wanted to learn more about the death of his Great Grandfather, Frank Smith. Information, at best was sketchy as to what had happened to him.  Since then he has learnt practically all there is to know about him.
For several years he has helped others to trace their military ancestors in WWI and WWII. He recently set up his own business to promote this. He says It is his aim to keep the memory of those that fell during WWI and WWII alive and to share his passion and knowledge with others interested in discovering more about those harrowing times.
Currently he specialises' in taking small family groups to the Belgium & French battlefields in order to see where their relatives served and has recently started guiding secondary school groups to
WW1
sites of
Ypres
and the
Somme
. Additionally he has also conducted and organised tours for companies.
His input on matters military have been crucial in the development of this site.
He currently located in Norfolk, where he live with his family.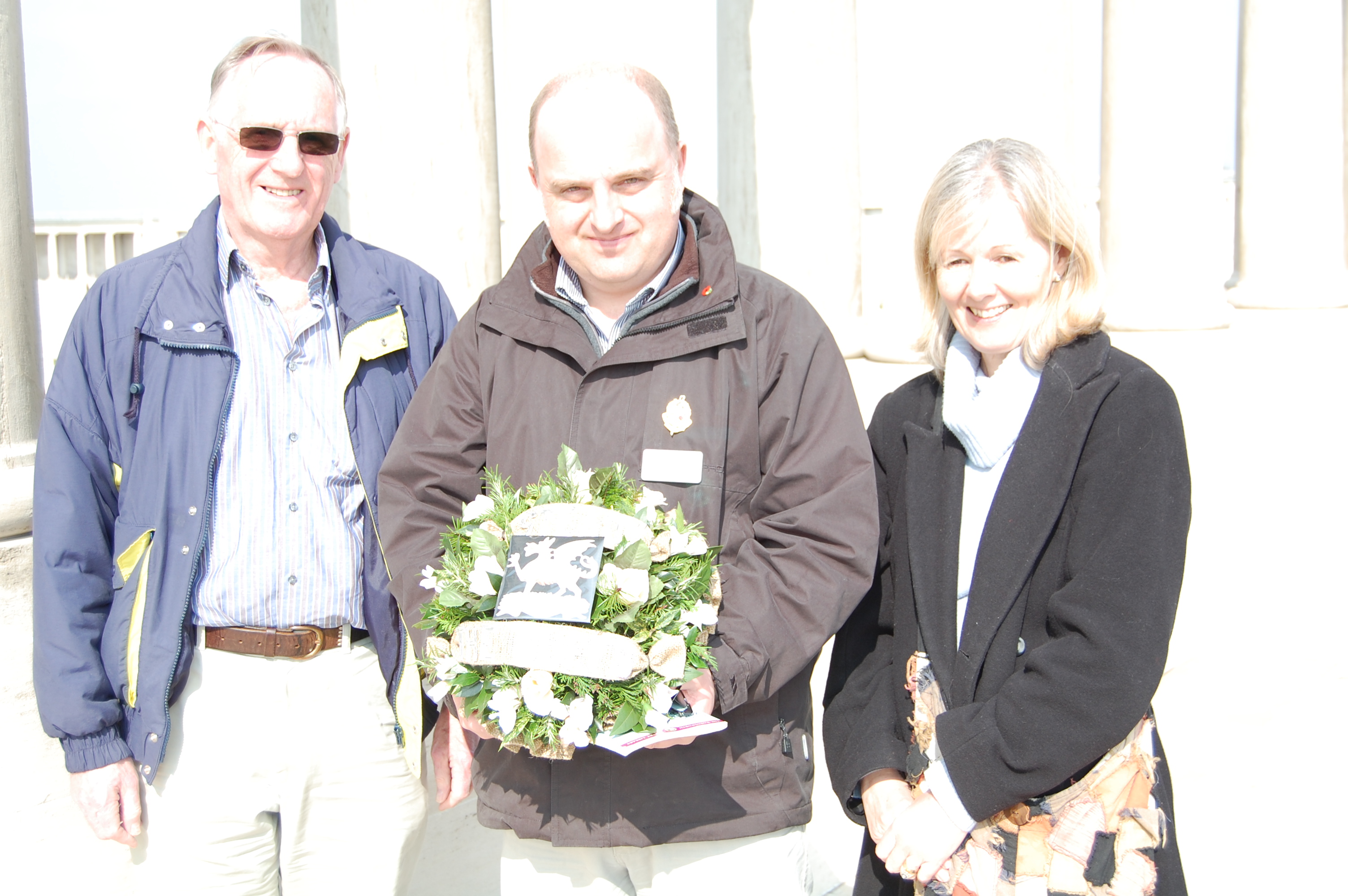 Steve with Author (Uncle Colin) and Auntie Hils
at Pozieres British Cemitary on the Somme 2011
Author's Comment: 
In 2012 Steve published his first book.
"AND THEY LOVED NOT THEIR LIVES UNTO DEATH"
 This was a remarkable achievement being a family man, holding down a full time job, researching military records for other families and organising and conducting excellent Battlefield Tours.  The book is available through various outlets, perhaps the best way is via the publisher's website: –
 www.tommiesguides.co.uk
 He has just
(2014)
published his second book
"NORFOLK REMEMBERING 1914-1918"
ISBN: 978 – 0750959193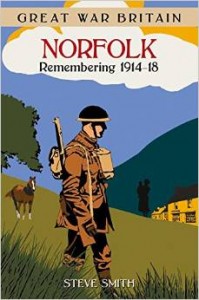 The book is published by The History Press and is available via their website: –
http://www.thehistorypress.co.uk
Well done Steve the Canterbury Smiths are all very proud of
your
achievements.