Frank Smith put his name down early to enlist and was called up in December 1914. This would change his and his family's lives for ever.  As a farm worker he would not have had to go to war, however with a wife & six children, at the time, it is thought that perhaps the little extra money he would get being in the army would be to the benefit of them all.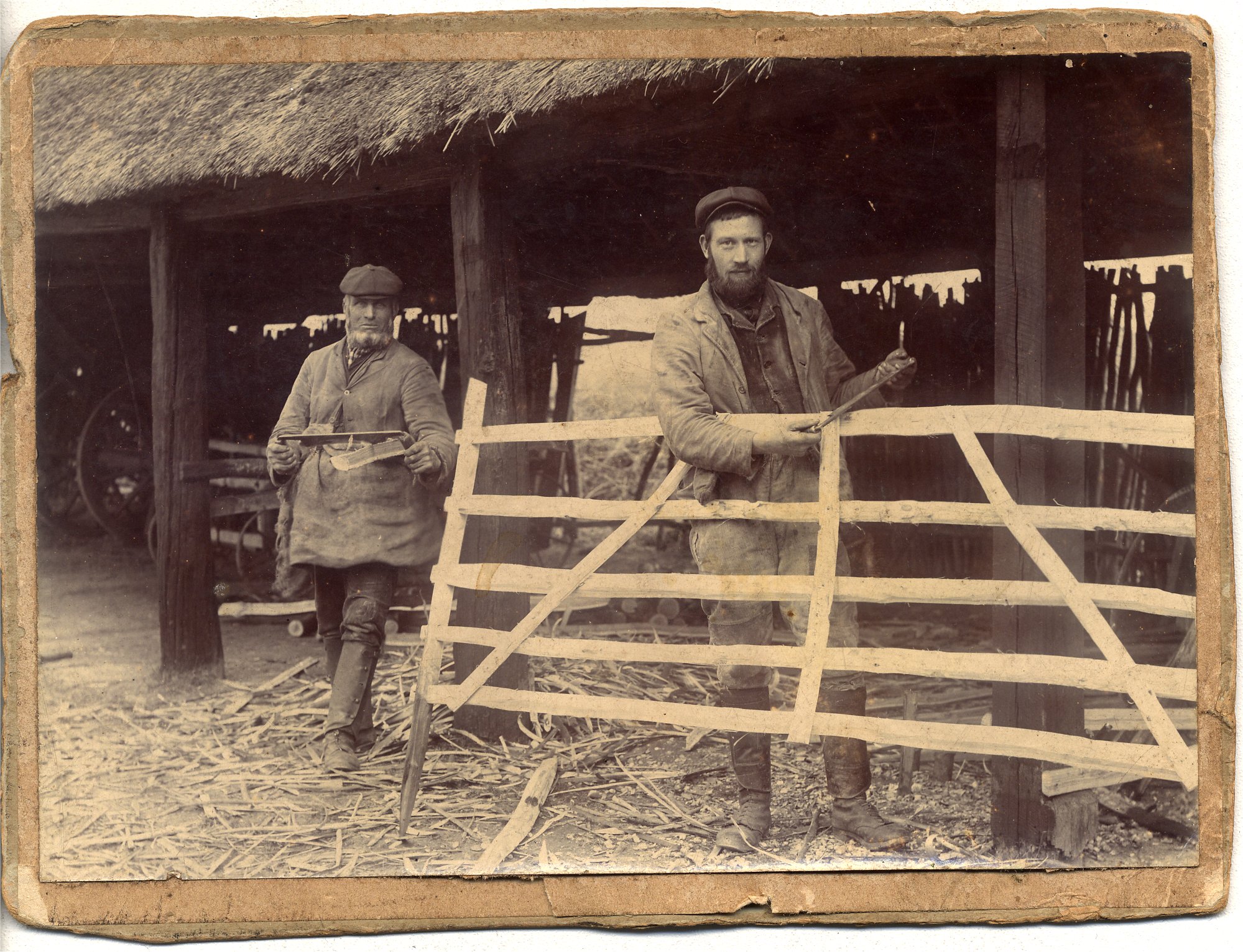 Frank Smith with his Father Robert making wattle gates.  Working as he did with his Father in the woods coppicing and making country things seems idyllic.  What a journey this man made from the peace and quiet of the English countryside to the death and destruction in another rural aspect in another country.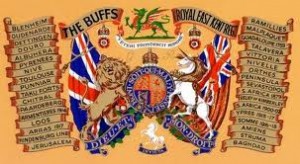 The regiment he joined was the East Kent's, known as the Buffs and his full story will be told here, in fullness of time.
Group photo above with Frank marked with arrow.  Centre rear of the group of 5.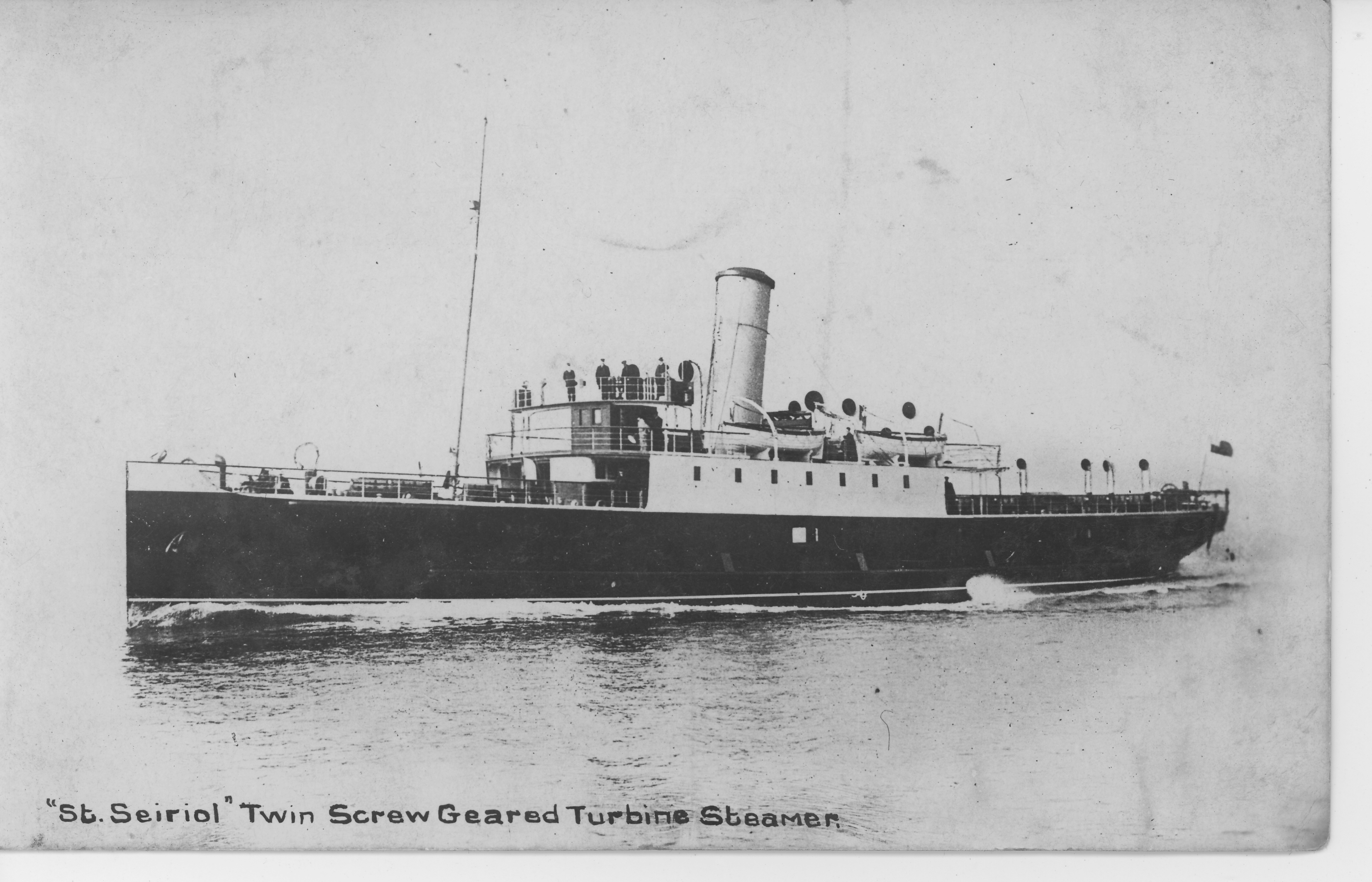 Frank Smith left for France aboard the Steam Turbine ship, St.Seiriol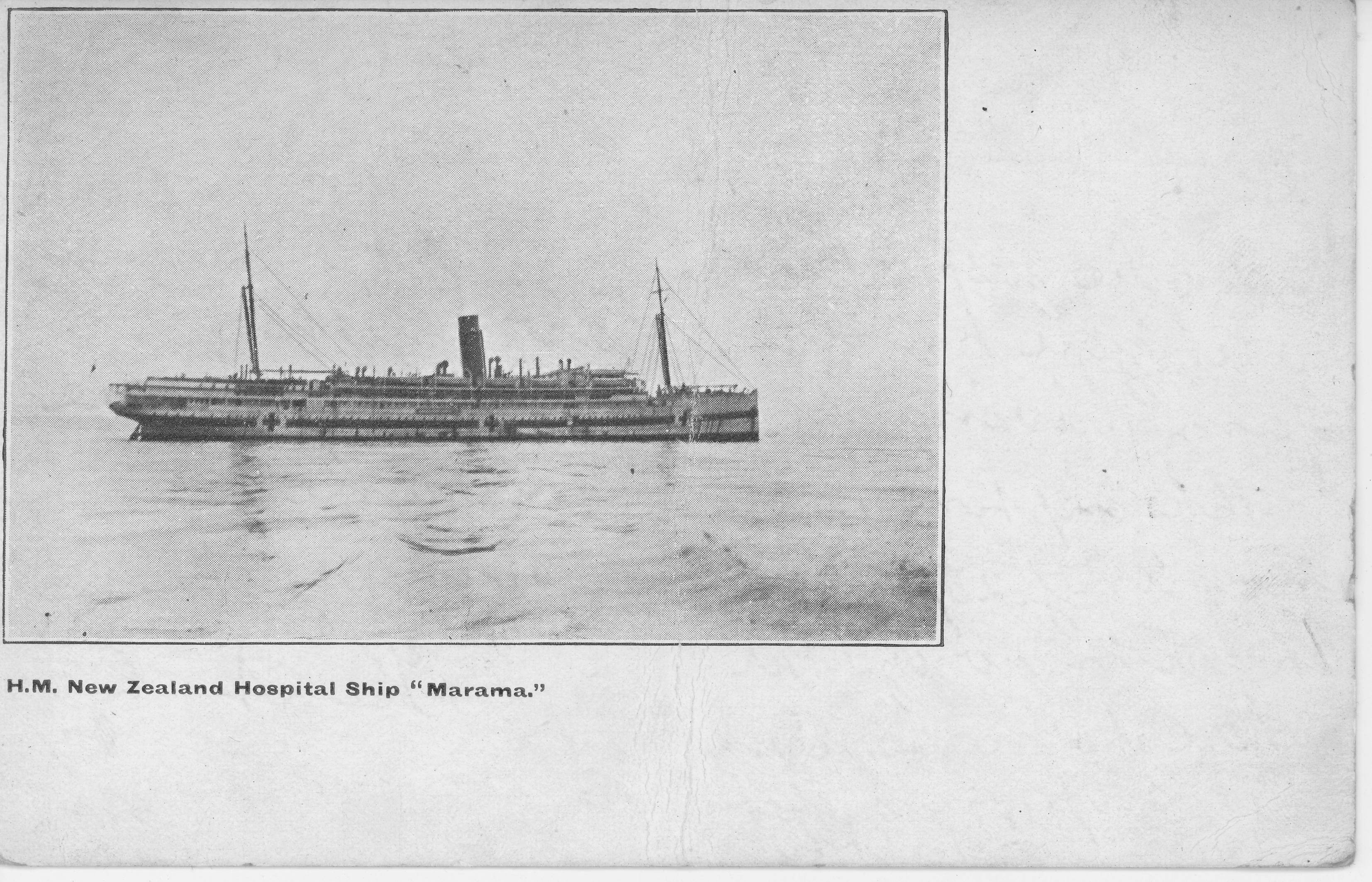 Frank Smith was injured in 1916  the advance on the Guillemont Front with several wounds to the leg and foot from shrapnel.  Following this first injury he was shipped back home on the New Zealand Hospital ship, M.V. Marama landing in England on 25th August 1916.  Frank is pictured with his family during the period of his convalescence.  The group is short of one member, Leslie who was born after his return to France, the son he never held.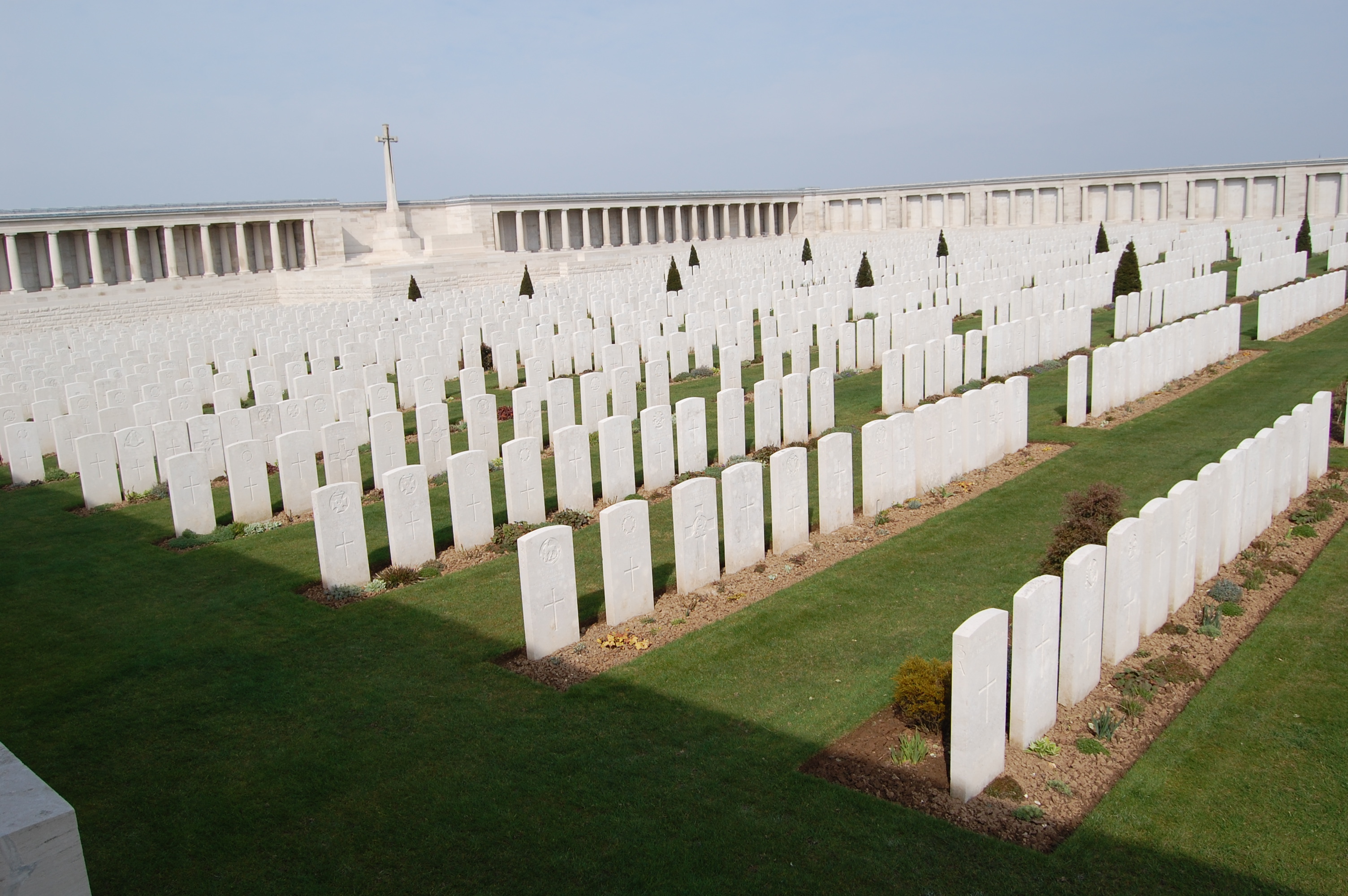 British Cemetery – Pozieres, Somme, Northern France
Frank died in action on 21st March 1918 and In 2011, 93 years after he fell my Brother, Nephew (website consultant), my Wife and I made a pilgrimage to France following his journey from Calais to where he eventually fell.
Frank Smith has no known grave therefore his name is recorded on the wall of Pozieres Cemetery in the French Department of the Somme.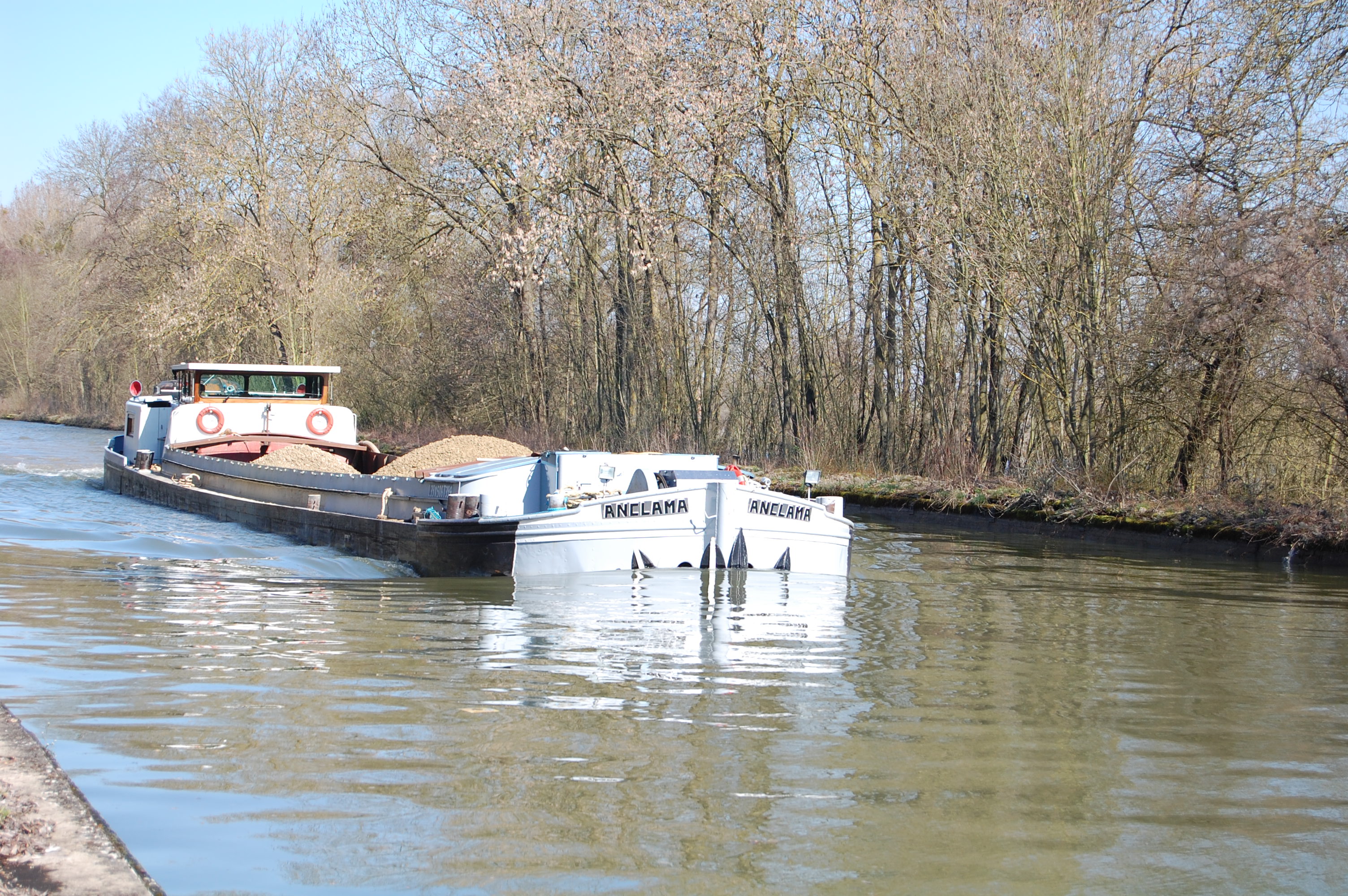 Canal De La Sambre – Vendeuil, Aisne, France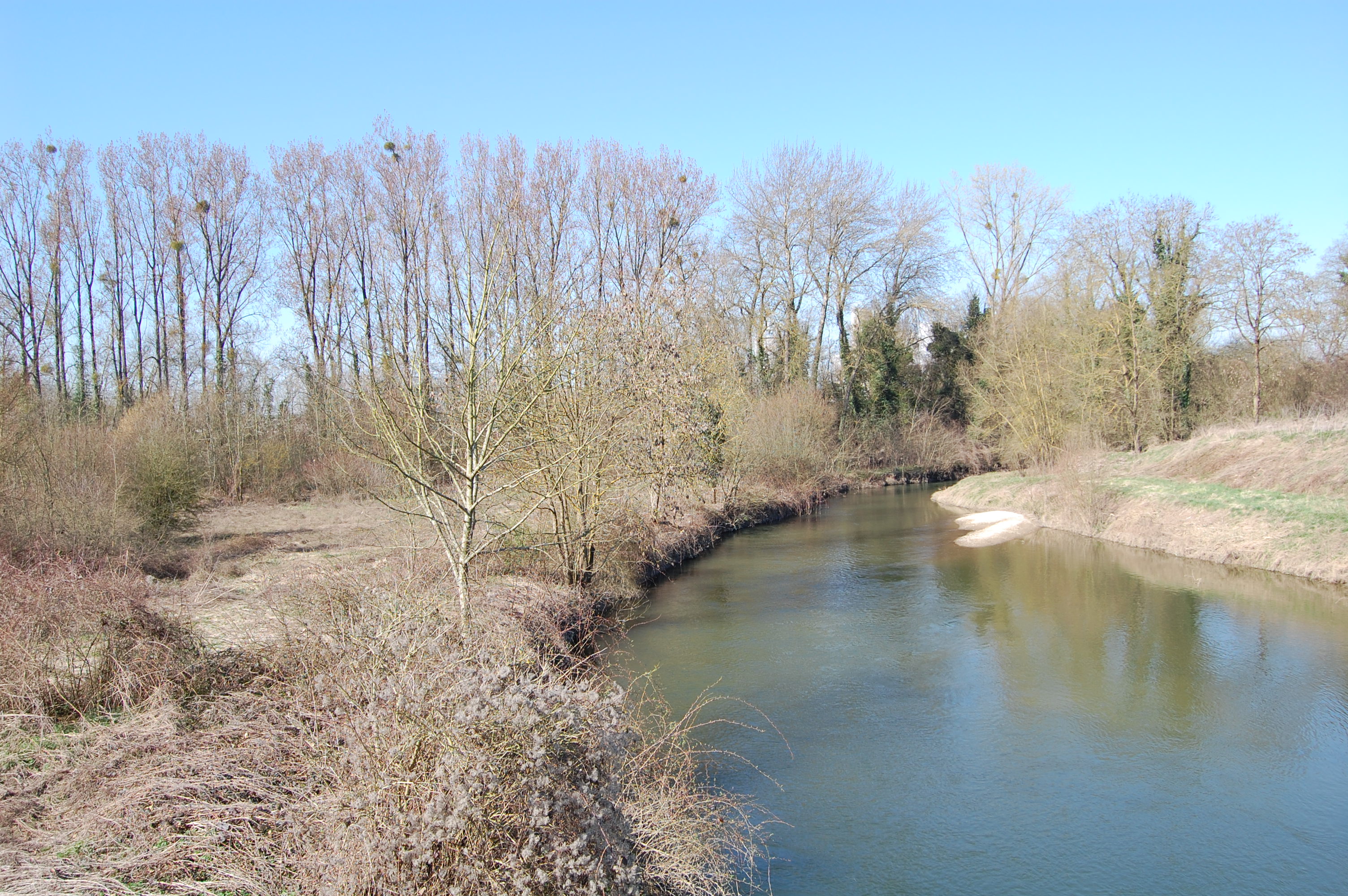 River L'oise at the point where it flows under the Canal De La Sambre and the spot where Frank Smith fell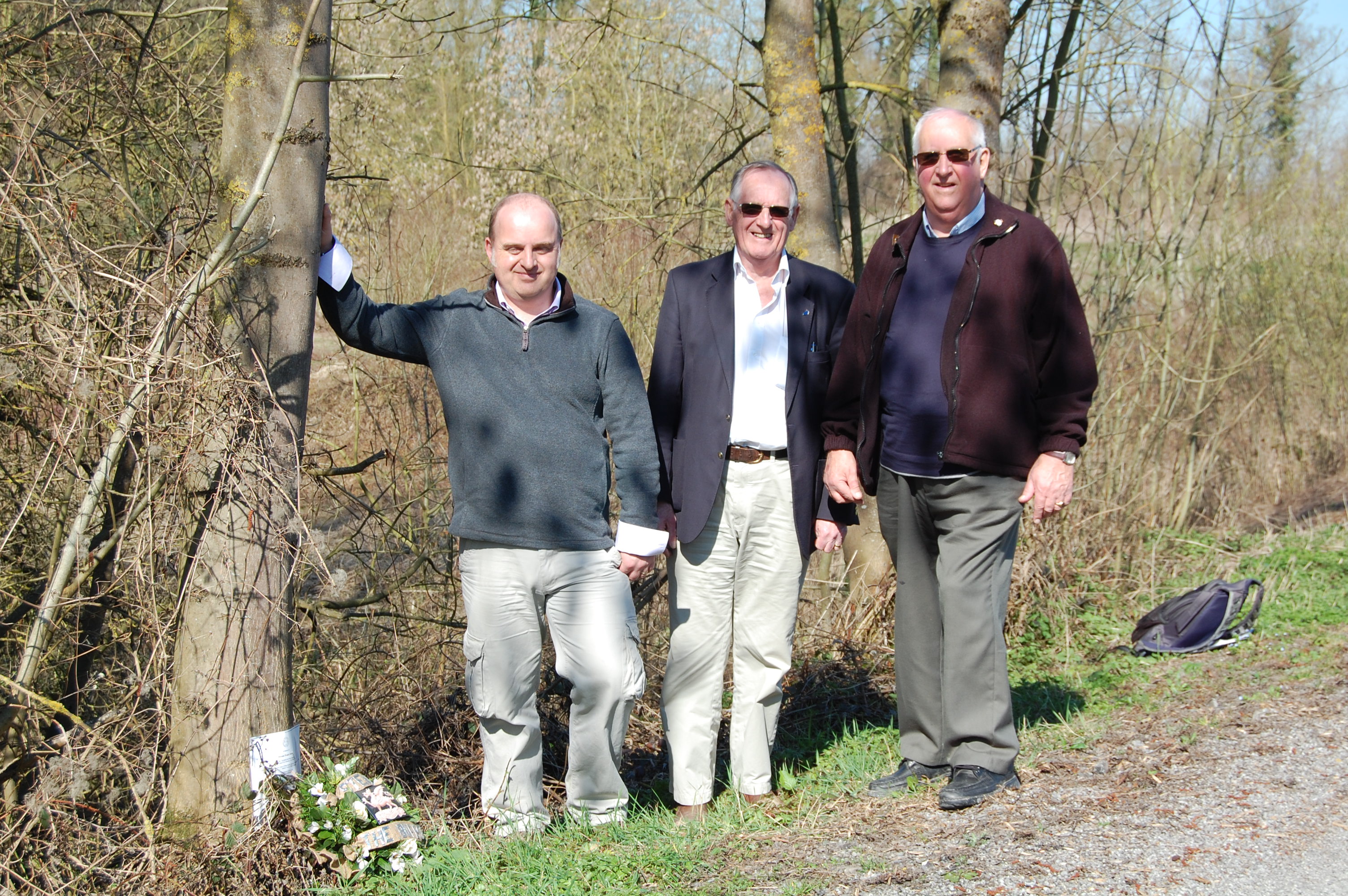 Frank's Grandsons Brian & Colin, & Great Grandson Steve standing by the tribute wreath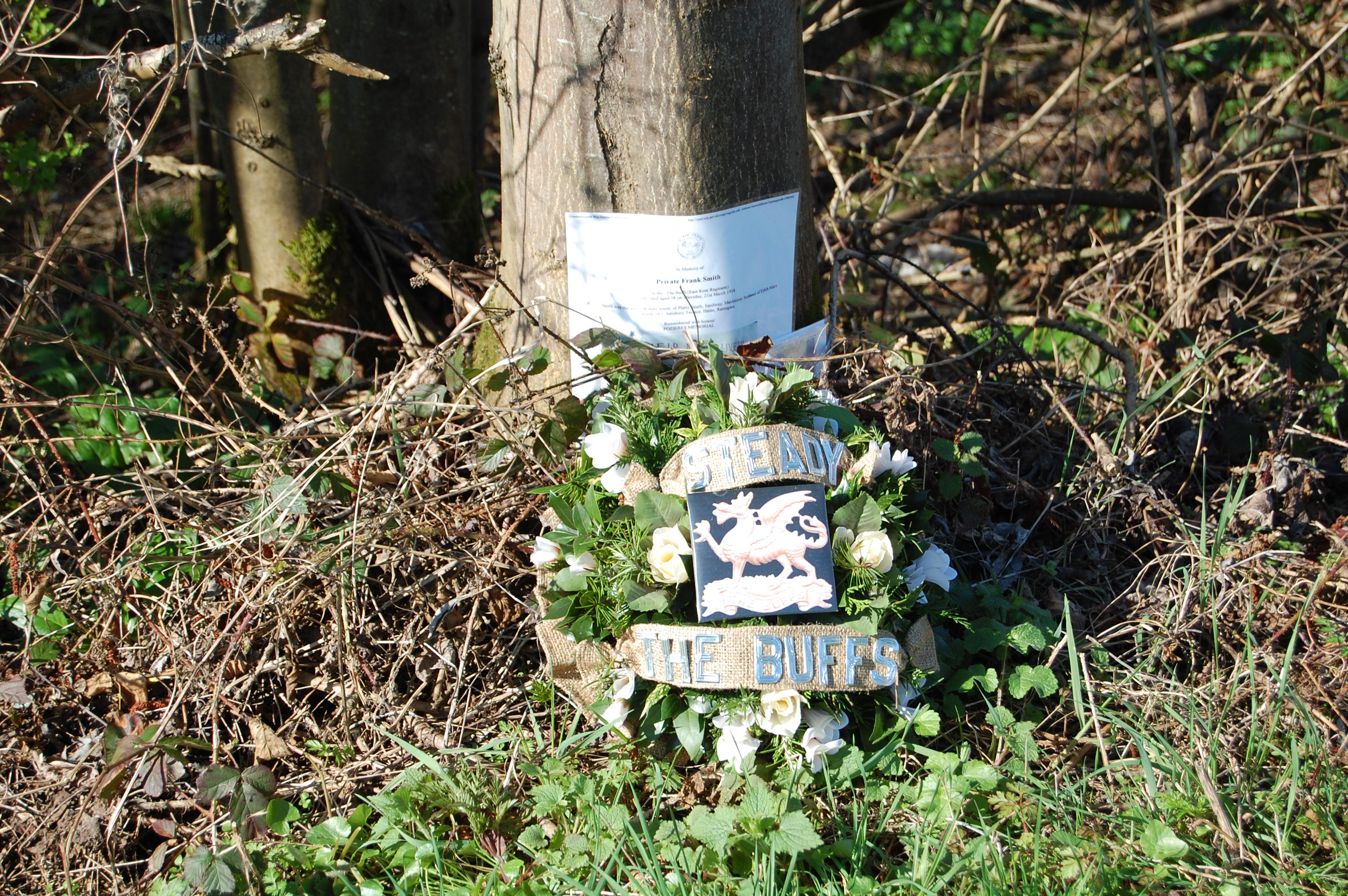 The tribute wreath – designed & made by Independent Florist, Tracey Smith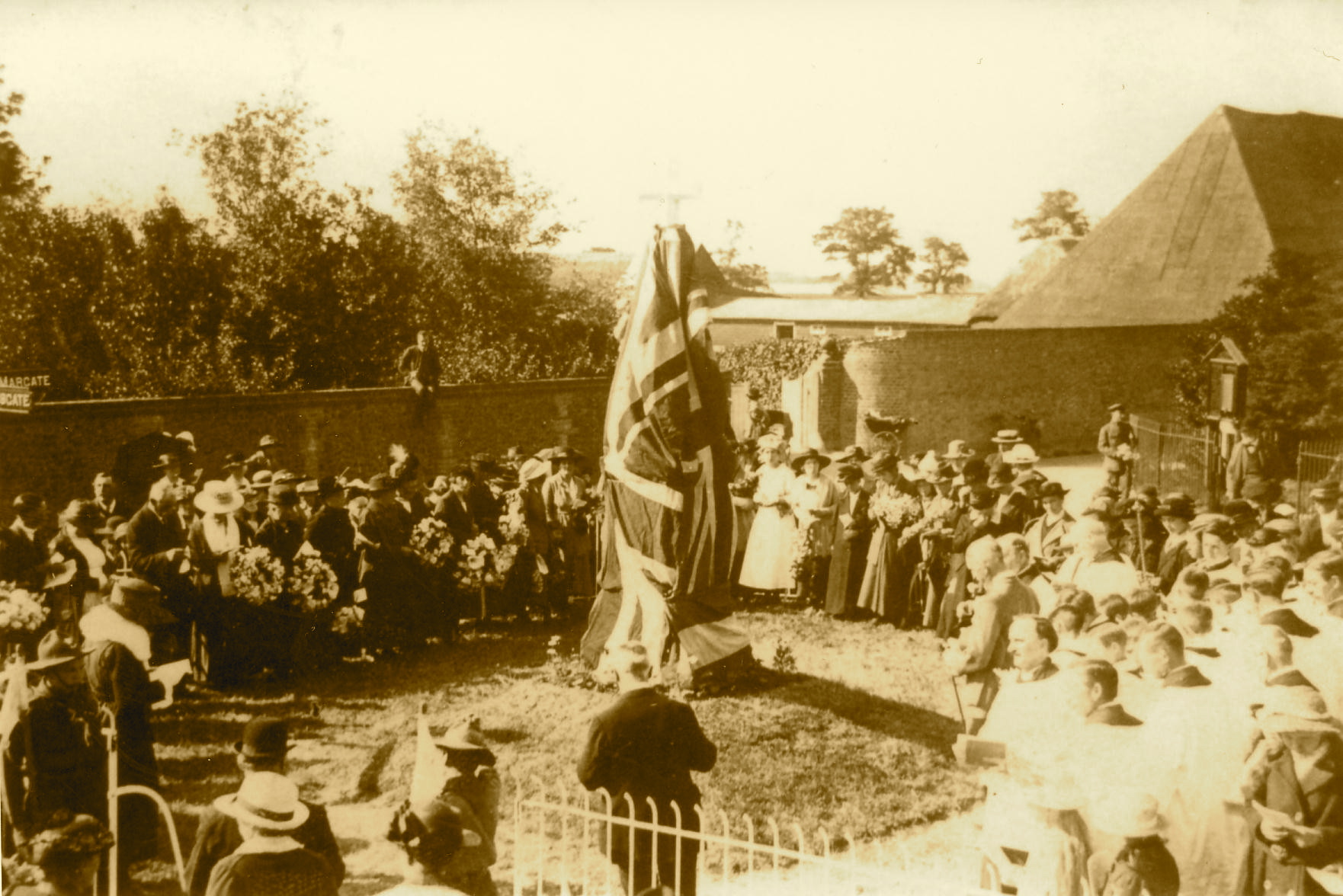 The unveiling of the Manston War Memorial, which was Frank's home village at the time of his death and his name is commemorated here.  He is also commemorated on the Lenham (Kent) Memorial from where he originated.