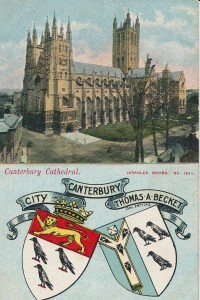 Each one of us growing up and working in Canterbury will have our own special perspective of the City. Here i give my brief perspective. In 1958 when I started work, and unlike today we all managed to get a job, although often it was not the job of our choice.  There were multiple companies and I suppose multiple opportunities.  The East Kent Road Car Co., Gas & Water Co. & The Post Office.  Family companies were also very much in evidence and provided apprenticeships across all the trades.   Some notable ones, Amey's, Barrett's, Bligh Brothers, Robert Brett's, Invicta Motors (Thompson's), Martin Walter, Parkers, Williamsons Tannery & Wiltshire's just to name a few.  Some of these Companies are still in the hands of the founding families and go from strength to strength in the 21st century.  When my parents moved to Canterbury from Ramsgate my Father ended up working at Williamsons Tannery as a "Butt Puller", which was a tough call, dragging wet hides from pit to pit with very narrow walkways.  The floor was always damp and slipping was a daily hazard.  Occasionally a slip would be catastrophic and into the pit would go Dad.  In the war years there were no washing/shower facilities so on his bike he would get and cycle the two miles to home to clean up before returning to work.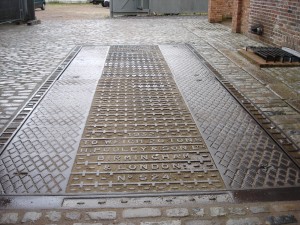 The original weigh-bridge is still in situ at the Stour Street entrance.  It's a 20 Ton H Pooley of Birmingham manufacture and would have been more suited to horse & carts rather than today's commercial vehicles.  The Tannery always had a bad press because of the interesting smell but for my money it was the last piece of industry to leave the City from within the City Walls and a sad day for Canterbury.  I'm not convinced that the "Retail City we have today is sufficient to provide employment for all our citizens.  Another industry that was right in the centre of the City was Biggleston's   Foundry. The buildings are now being used by Nason's Store and the Foundry Brew Pub.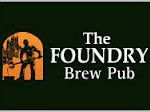 The Brew Pubs literature claims that Biggleston's constructed one of the first torpedoes.  I'm not sure they would have had the technology to produce sophisticated detonators, power etc. what would have been their expertise would have been the castings.
 Torpedo Case shown at the Chatham Historic Dockyard. Can you imagine an Iron Foundry in town now with the sterile developments like the Whitefriars?  We have parts of squares but in all the redevelopments since WW2 no developers have encompassed the idea of having a central communal point or a viable road net-work and after 1945 they had a clean sheet.   If you go to Europe you find that Belgium, France, Germany and Holland etc.have rebuilt encompassing the idea of the central squares and traffic management.  Can you imagine the French Town of Arras without it's Squares or Ypres without the Cloth Hall?
Historic businesses in Canterbury that stand out for me are Barretts, Bretts and Parkers.  All are still family owned and are quite unique in their individual ways.  We have lost some notable businesses,  William's Tannery and Bligh Brothers to mention only two. Some other businesses did not survive being taken over by larger national companies but the town has lost the uniqueness of some of the family businesses as a result.  The Cricket Team photo is the Tannery's and has some Canterbury characters within the line up.  Can you name them? To help you on the way Jack Wonfer is in there as is Horace from the "Week's Wet Fish Shop" that was in Castle Street, a Carter or two may also be found.  Send an e-mail and we will up-date the picture.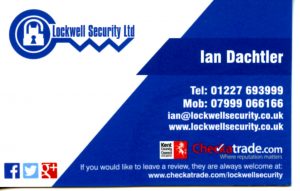 Canterbury like most towns and city's has a nucleus of small business' that serve us well. One such is Lockwell Securities and Ian Dachtler is a most helpful person, so if you have lock trouble he is your go to Locksmith. For further information go to their website at www.lockwellsecurities.co.uk

Barretts:  At one time they had you as a customer almost from cradle to the grave.  They sold your parents your pram and cot etc.  Then you bought your Dinky Toys, Hornby Model Railway, Meccano, doll's prams etc. from the shop originally in St Perter's, later from their new shop in Rose Lane.  Not satisfied with this they sold you your first bike and as you became of age you purchased your 78's or LP's, Jonnie Ray,  Bill Haley, Elvis or like me Stan Kenton and the great late John Dankworth.  By this time you most probably needed to move on from the bike and by jove they sold you your first car. White goods could also be purchased once you moved into your own home.  One area of experties they didn't have was being funeral directors.  Was this an opportunity lost?  Barretts operated mainly from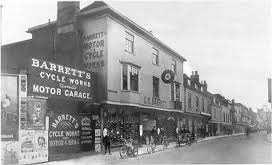 St Peters Street but as Canterbury started it's rebuild programme they had a purpose built shop in Rose Lane, until recently C & H Fabrics. I well remember attending the opening when TV star and Magic Circle member, David Nixon cut the tape.  They are now multi-branded motor dealers with facilities around the town and county.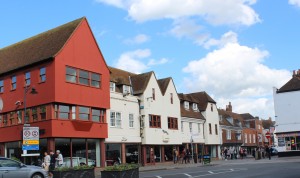 Additionally, until recently, TV, Audio and White Goods could be sourced from their store on the Wincheap Industrial Estate, which carried on the Barretts' tradition. Here you could have found someone to talk to who would know what they were talking about.  The two photos are the same location at very different times and the site is redeveloping again today.
Robert Brett's (Brett Group):  As previously mentioned when I joined the Company they were converting from steam to diesel.  They had a fleet of petrol and diesel lorries, mainly Bedfords and ERFs in 1958.  Their area of operation was East Kent, which they dominated.  If there was a competitors vehicle passing the HQ a young Rep. would be despatched to follow it and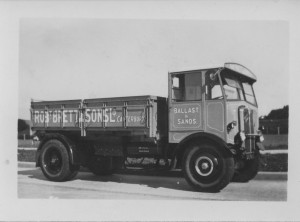 report back why Brett's had lost that sale.  The Brett Family have been diligent with their successes, with investment ploughed back into the business.  Next day delivery was and is the order of the day and long before Amazon and the like came up with the idea.  Always being forward looking helped to create the Group we see today with a new generation moving the Company on in recent difficult times.  The AEC truck in the picture was as cutting edge technology at the time as would be the DAF vehicle pictured.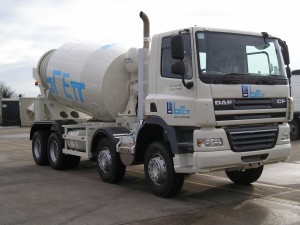 Being in the quarrying business was not all plain sailing. Tippers often had a second life after being uneconomical for the road.  They would transfer to a quarry to be used as a Dump-Truck and work even harder and on un-mettled roads sometimes with serious consequences.
The vehicle in trouble was a Commer CI-16 (16 toner) supplied by Roots Motors  of Rodaus Town (Canterbury Motor Co. or Robins and Day depending on it's name at the time) the salesman would have been Alan Sage.  Over the years Bretts have had fleets of various manufacturers and all took the classic picture of a single make lined up at the old office at Bretts Corner.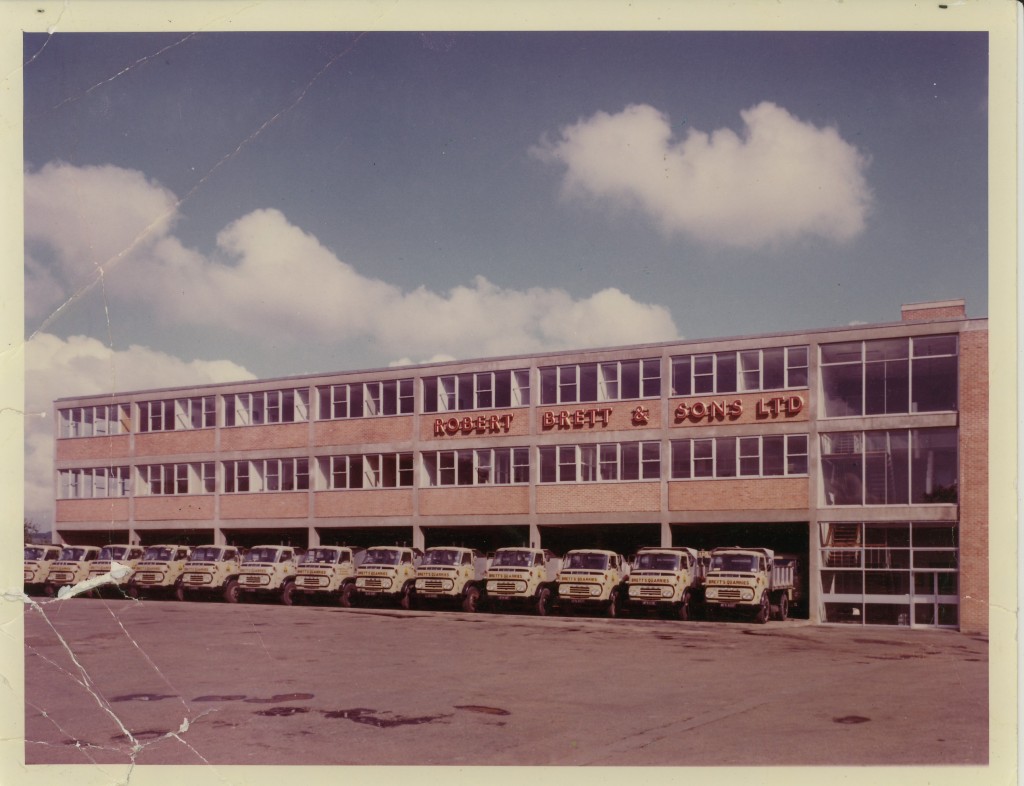 Another area they supported was carnivals often taking themes form the news at the time, the Leaning Tower of Pisa being one of them.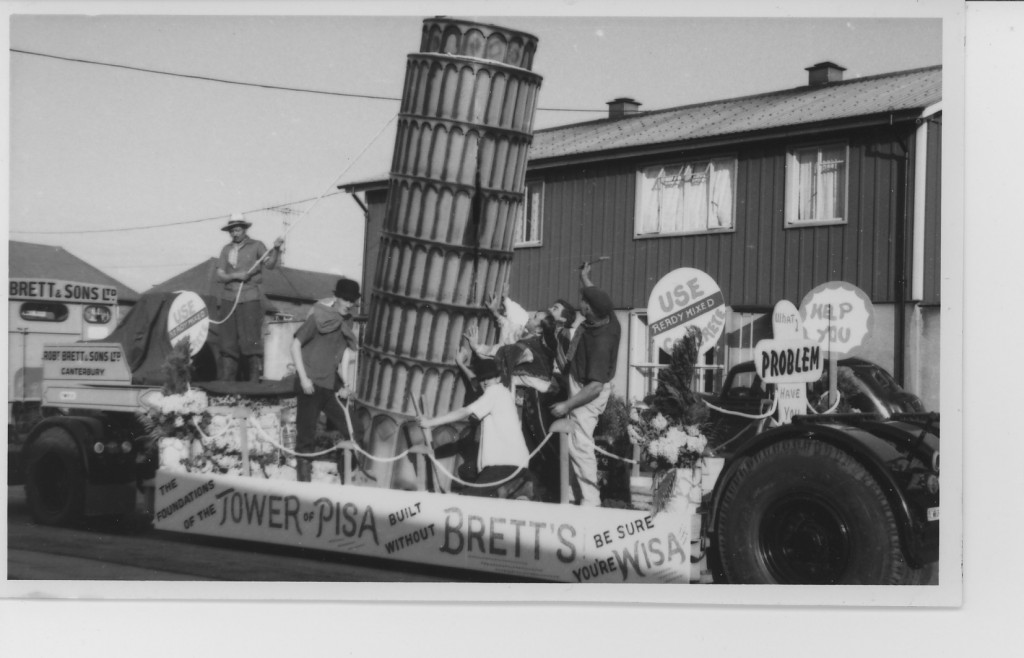 The picture was 1960 and was the second attempt,  they had the same theme in 1936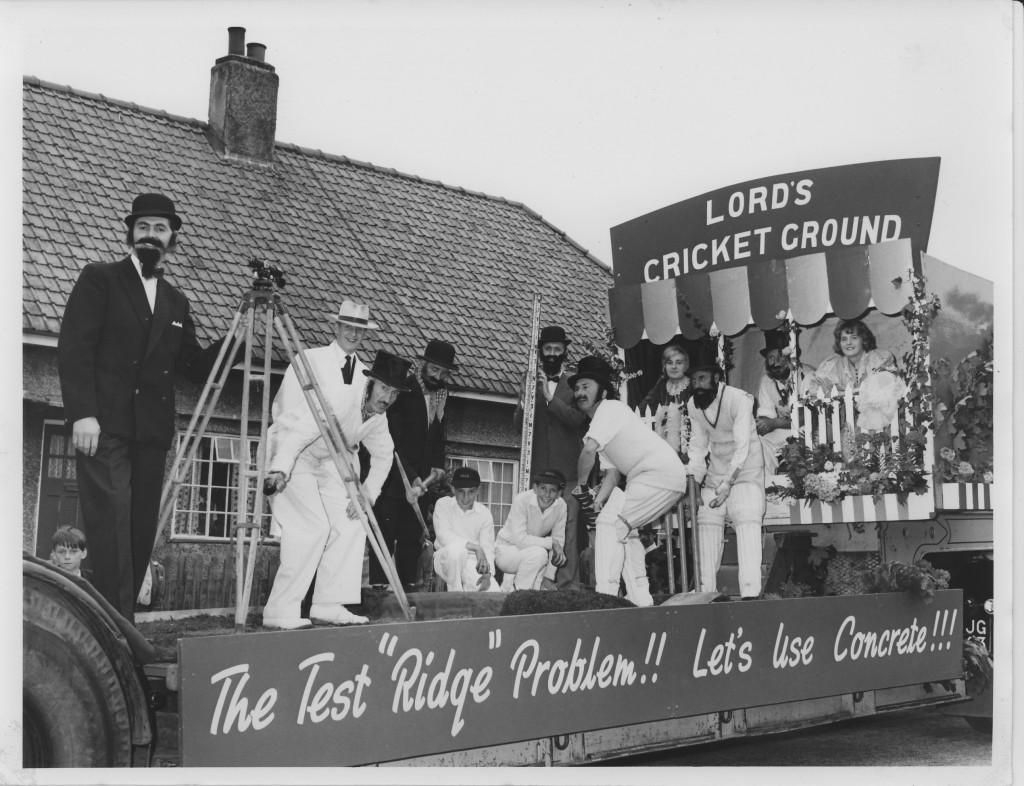 Another example was in 1961 with the infamous "Bump" in the Lords Cricket Pitch. 
All good fun and a beer at the end was good for team building.
Although being a local family company it would have been easy to be engulfed by much larger companies as did so many independent quarry owners, but through the skill of the Board of Directors, particularly under the stewardship of Tim and Tony Brett, it has grown into the success it is today.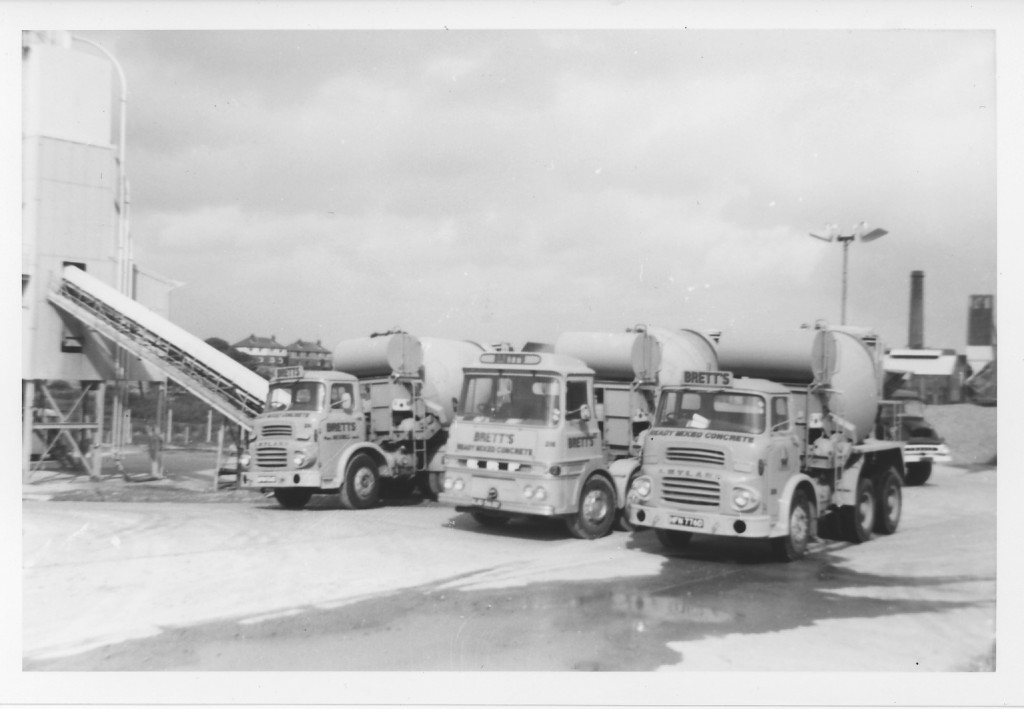 Bretts became an early pioneer of Ready Mixed Concrete and that division has grown significantly and has won many prodigious contracts, the Channel Tunnel Rail Link being a prime example.
Classic Truck-Mixers ( Leland Super Comets on the outside ERF in the centre) Circa mid sixties at their Bexhill Plant.
The Aggregate Division have won awards year on year for restoration of quarry workings, some as nature reserves others for industrial use.  Always achieved through careful planning and sympathetic execution. They are now one of the major building products suppliers  in the country (fifth largest I believe) with depots from Norfolk down to the South Coast with other production facilities further afield.  If you live in the South East you are most probably living in or driving on something that was produced by the Brett Group.
Bretts
current livery as interpreted by
Channel Commercials of Ashford in Kent.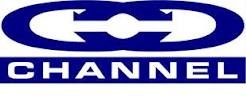 Channels 
are unique in not only supplying commercial vehicles both n
ew and secondhand, they also provide truck, van & rail rolling-stock repairs/servicing with full engineering and body/paint shop.
Originally a Management buy-out from Caffyn's Plc, when they had decided to withdraw from the truck business.  

Channel's

success is quite remarkable, particularly so by the driving force of Ron Stupple (joint MD at the time) and the staff he moulded around him.  Ron has now retired but he left behind a strong team that have, in turn bought into the business and continue to grow the Company.

Parkers:  This Company started as an iron monger in Watling Street & the High Street and have grown beyond recognition.  If you live in Canterbury you cannot escape the Parker Truck Fleet from the Steel Stock Division, particulary late evening with the night drivers moving steel up country or in the morning with the daily deliveries, which I understand are also a next day delivery.  In the late afternoon you see them all coming back to Vauxhall Road to be reloaded to do it all again the next day.  Like Barretts and Bretts they have diversified and developed beyond their original humble beginnings.  Bretts was founded by Robert Brett picking flints from farmers' fields to fill potholes in un-mettled roads.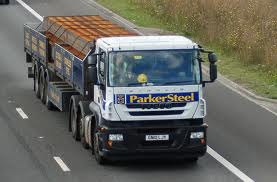 The one thing the three companies have in common is that they are still family owned and through all their respective rebranding schemes they all have that comfort of being seen as safe as a pipe & a pair of slippers and you can still talk to someone with the name that's over the door.