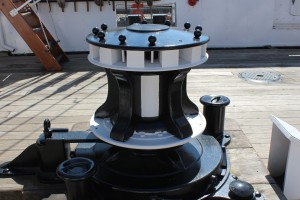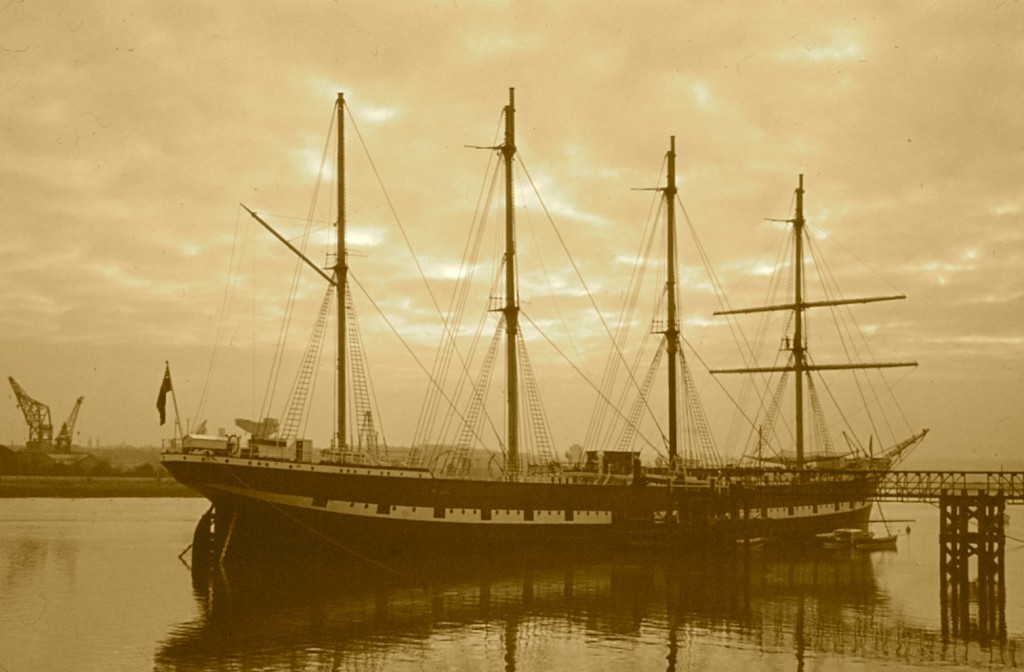 The River Medway has a long history with the sea and the Training Ship Arethusa is a link to that past. Originally named the Peking, which was built in Hamburg, Germany in 1911.  Acquired by the Shaftesbury Society in 1933 to replace previous vessel and renamed Arethusa.  The Shaftesbury Society provided a facility  for homeless and destitute children, providing an opportunity to eventually make a career in either the Royal Navy or Merchant Fleet.  The school was closed in 1974 and the vessel was sold to the South Street, Seaport Museum in New York.  She still resides there and has reverted to her original name. Photo taken circa 1970 with a Yashica Minister 35mm camera and slide scanned with Canon 9000F scanner.
As a child we always went to Chatham Navy Days at HMS Pembroke and what a wonderful day out it was.  So much better than Portsmouth.  HMS Pembroke is no more but the Historic Dockyard offers an insight into the glorious RN past at Chatham.  A few pictures follow for interest prior to this page's full development.
There can be no better day out if you are interested in our country's military maritime history and the Historic Dockyard displays a considerable range of exhibits. When you first enter into the yard you are presented with iconic machinery, a propellor, historic buildings, some of which have recycled ships timbers in their construction and much more can be found throughout this Historic Dockyard. Classic ships anchor shown with HMS Gannet in the background. HMS  Gannet was built at Sheerness, also on the Medway in 1878 and is an interesting vessel displaying the many crafts/trades that built her.
HMS Cavalier is a WW2 C-Class Destroyer built by J S White and Co. Cowes, Isle of White and launched 1943.  She was of a new partial welded construction, which made her very fast and was deployed on Arctic and Atlantic convoy duty because of her speed.  She also took part in operations off Norway.
Another interesting vessel is the "O" Class submarine HMS Ocelot. The tour shows just how crowded conditions were.  Even to the point of bunk sharing, which takes being a mate to a whole new level.  She was launched in 1962 and was the last warship built at Chatham. The control panel, gauges and pipes illustrate just how space was at a premium.
Technolo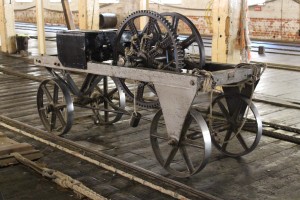 gy of another sort is very much in use today in the Ropery. Machines from Victorian times still spin classic and modern materials into wonderful ropes.  The Ropehouse is 346 metres long and when built was the longest brick built building in Europe. The tour is excellent with the guide/s dressed and talking in period.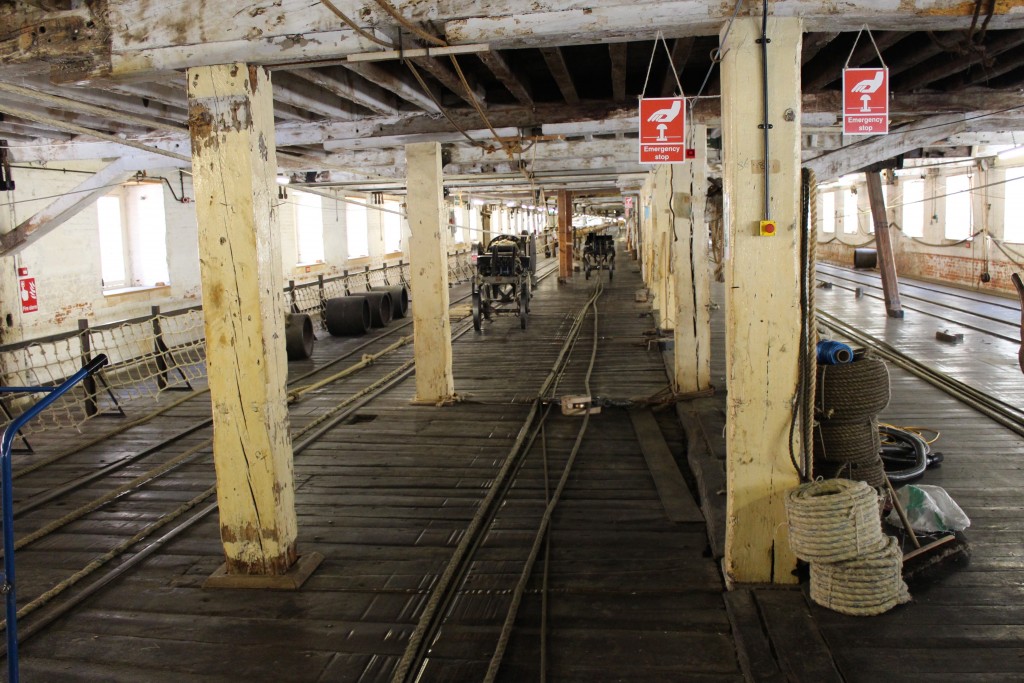 Some of the metal handling machinery used at the Dockyard when operational was of huge proportions, a couple of examples shown below.