Jan 31st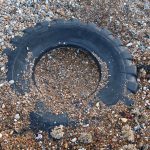 There's no free lunch and you could get all washed up.
Following the collapse of Carrilion and now the profit warning from Capita is it time to look at outsourcing.
Outsourcing can be seen to have long-term benefits, but as always the Devil is in the detail and it maybe short-term gain with costly consequences. If you outsource you lose expertise, yes you can have a known regular cost but it will be at a cost. Nothing is free and when you lose skills and knowledge you will not know what is a good deal.
If you run your business correctly and efficiently you will enjoy all the benefits from retaining discounts, growing or shrinking departments according to requirements. Furthermore you control specification and retain expertise, which is essential for good business practise. The following case study proves a point: –
A vehicle specified for an arduous on/off road job, included 8 premium Michelin tyres. These tyres would have had three lives, new, remixed by Michelin and if lucky enough remoulded making the third life. When the vehicle was delivered the department had outsourced management of its entire fleets' tyres at a pence per mile cost. That tyre company then sold off all the new tyres and replaced them with remoulds. In simple terms they had stolen the tyres for their own gain. Now that's outsourcing and it's bonkers.
Jan 30th
Tidying up my photo files I came across this picture of a Catalan playground on the Costa Brava, which has always intrigued me. Why "Yesterday" on a Catalan play area?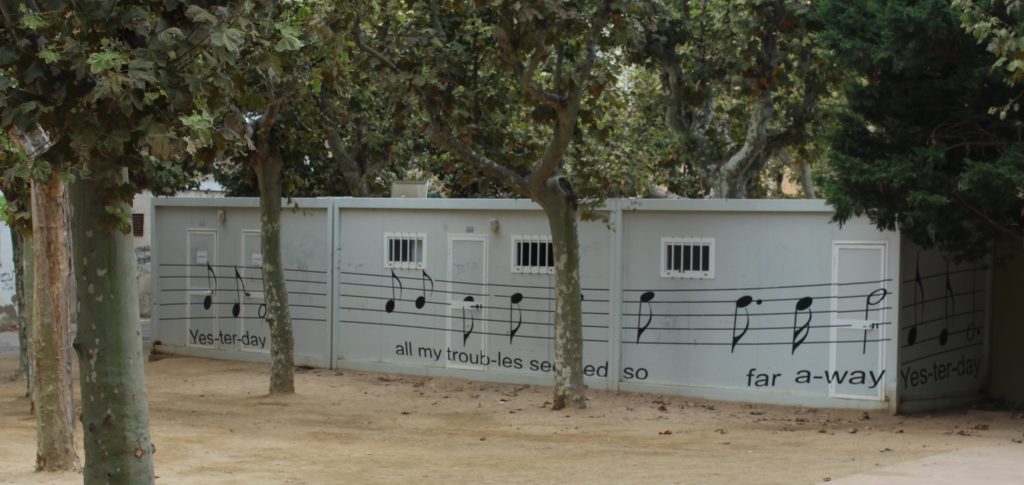 This took me off to Google Land to research the Beatles and found that although they played their last official live concert on the 29th August 1966 at Candlestick Park, San Francisco, they did have a last informal concert on the roof of their Apple recording studio later. 49 years ago on the 30th January 1969 after much consternation of whether they would or not perform to promote their last album, John Lennon apparently uttered an expletive and it was on. Not being a fan of the Beatles at the time I have come to respect their Song Book, although through cover versions from iconic performers like Sarah Vaughn, Count Basie, Royal Philharmonic Orchestras etc.
Yesterday is the second most covered Beatle song behind Eleanor Rigby.
Not many people know that?
Jan 29th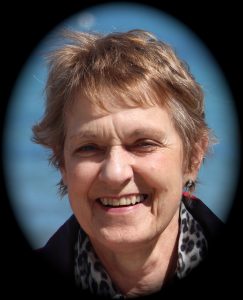 Today our dear friend Wendy Weeks is being laid to rest.
Always loved never forgotten.
Jan 28th
Introducing a Sunday Quiz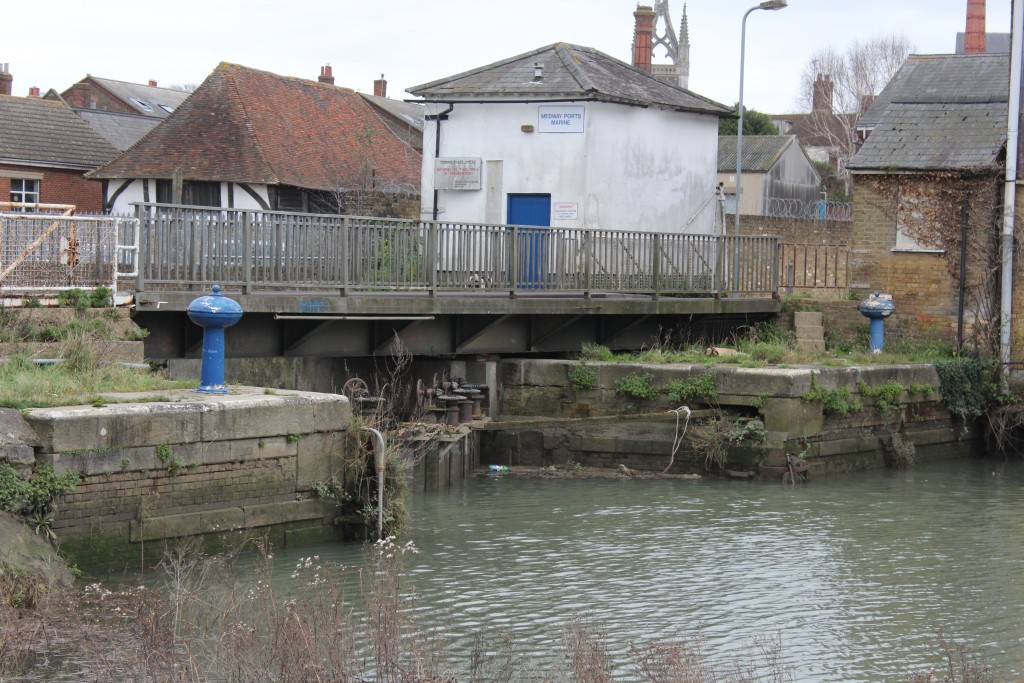 Can you identify this Kent location, which is part of a Neighbourhood Plan?
Answer next Sunday, probably.
Jan 27th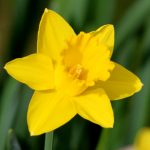 Can spring be brought forward?
Our KEEN West Sussex reporter, PT, has had enough of winter & has been looking for signs of spring to cheer us all up. When eventually capturing catkins & a hellebore (Christmas/Lenten rose) thought she had cracked it. Both being late winter early or spring flowering now feels she's, perhaps kidding herself and we will have to wait for the forsythia. For my money it's daffodils that herald spring.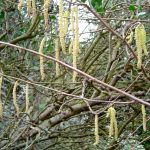 Keep looking the race is on.
For Antipodean readers who have now, most probably had enough of summer, we would like to have your problem.
There's nothing like a good old whinge from a Pom.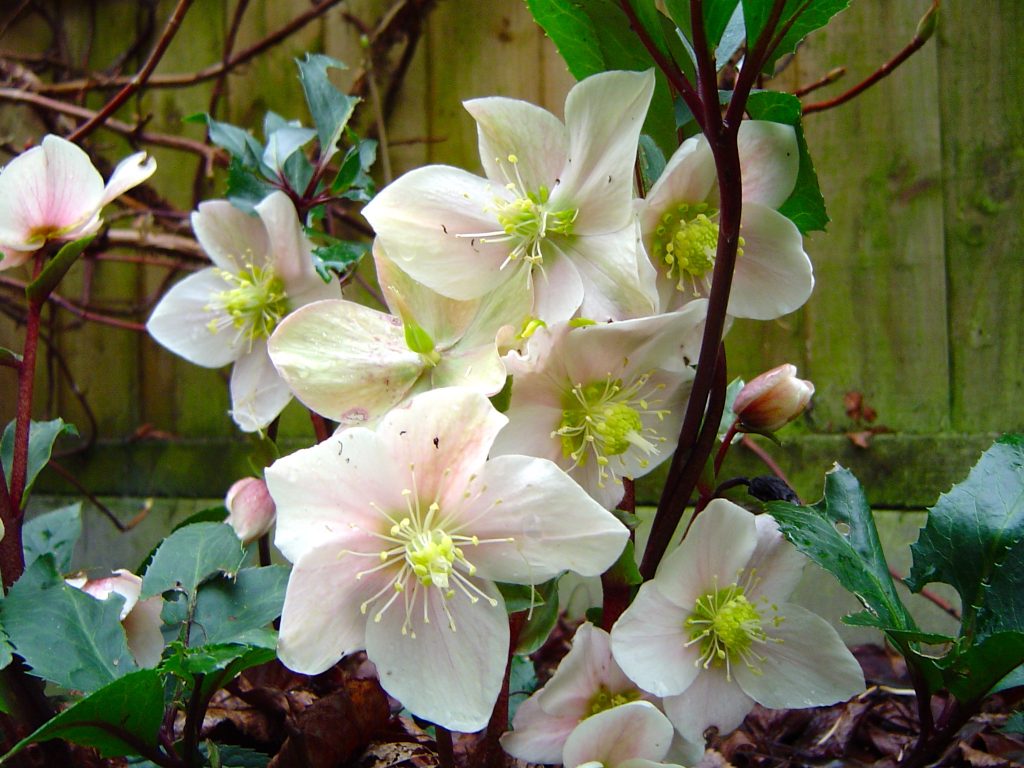 Jan 26th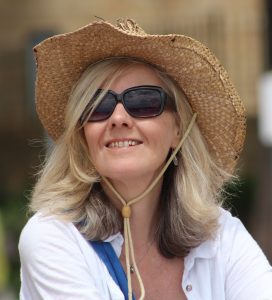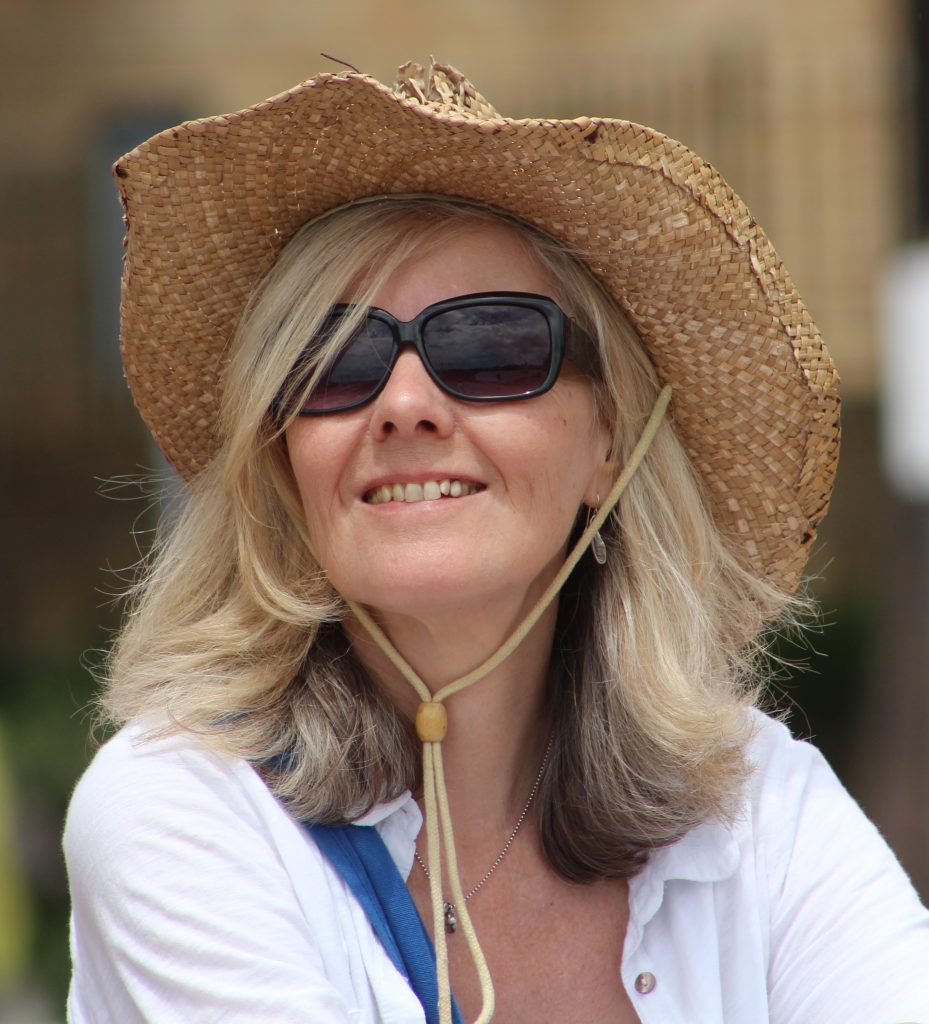 Today we celebrate the Current Mrs Smith in pictures at LXV
The Current Mrs Smith we salute you – Happy Birthday
Jan 25th
Eric & Colin's Thursday Jaunt
The computer system has been off line for most of the day as the Current Mrs Smith was having new lighting installed at Smith Towers.
Although Eric was involved in the project we were allowed to have our Thursday Jaunt, which had to be a shorter version. Can anyone guess where we went?
Jan 24th
There's nothing more satisfying than sharing
BBC Radio 4 Today programme is said to set the Political Agenda for the day. Today its focus was the "C" word, Cancer a word we dared to mention only a few years ago. Enter stage Dame Tessa Jowell & Ronald DePinho, Professor of biology, MD Anderson Cancer Centre, Texas. Dame Tessa was interviewed by Nick Robinson, which was both moving & positive at the same time. Two political big beasts at one with a difficult subject, with Robinson's experience no one was better qualified to conduct the interview.
At first the discussion was about the NHS response & funding but soon moved to a global arena to share the current wealth of knowledge. The idea of Adaptive Trials was floated, using several treatments at the same time, which was endorsed by Professor DePinho later in the programme.
Although not being in the same political camp as Dame Tessa, as I'm not with a very close friend this transcended politics & opened a debate that shouldn't be pushed into the long grass. With a terminal illness life is day by day for sufferers as it is equally for those close to you. The equation with Adaptive Treatments is I guess what's to lose against potential gain?
Last Wednesday my Blog was all about MND and my take on pooling pharmaceutical companies' research. Take all difficult illnesses MND, Parkinson's & Cancer etc. global Data sharing, including governments, must be the way forward. I posed the question then, "was I naïve", answering my own question with, probably. Today I don't feel quite so naïve.
Jan 23rd
The Ho Chi Minh Trail, bamboo & bicycles became triumphant
44 years (1973) ago Richard Nixon announced the Paris Peace Accord to end the Vietnam War and that all POW's would be home in 60 days. The reality was that it stumbled on to April 1975 after Watergate forced Nixon out of office. The South Vietnam Army then collapsing and the North sweeping into Saigon.
The first question is, what threat did North Vietnam pose on the free world? Unlike North Korea, who are developing nuclear weapons it appears the only threat was an ideology.
The second question is, what defeated the most powerful nation on Earth? In its most basic form it was bamboo & bicycles. It certainly wasn't from the Electricity Network.
We can take comfort in the fact that conflicts do eventually come to an end & powerful politicians can fall if corrupt.
Jan 22nd
That's a big train set Ruthy.
Our Antipodean Correspondent, Ruthy not being sure if she is an East Kent Pom or an Aussie Sheila, always missed the Crab & Winkle Line. She was over the moon when she found the Duke of Edinburgh pulling the Cockle Train between Goolwa & Victor Harbor, South Australia. Two railways 10,000 miles apart, linked to shellfish.
If only the Crab & Winkle Line infrastructure had been retained we could have had a commuter tramway. How many vehicles would that take off the A290? With Tyler Hill & University stops would be an asset to be envied. How cool would that be for locals & tourism?
Jan 21st
Is Donald Trump a magician that can pull something out of the Hat?
One year on and the Business Man, Donald Trump, who tells us he is running the USA like a business, can't even achieve a budget. If a company can't pass a budget it's usually because it's in trouble and likely to fail. Ask anyone at Corrillion. It begs several questions about his journey through the business world, and his failures. Is he going to sell the USA to Puerto Rico or merge it with…………………….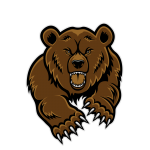 ???????
Jan 20th
Bobby Robin is defending his patio
Although we're still in the grip of winter the birds are pairing up, so do they know something we don't? Blackbirds are all squabbling & perhaps need counselling, having said that it's boys squabbling with boys & girls with girls.
Bobby Robin on the other hand is defending his patio.
Last year a pair of Blackbirds claimed it. Patio Watch is on & we will report back.
Jan 19th
Should we save our heritage by putting it to work?
We've had Boris Island & now we have the Boris Bridge proposal, which are both technically feasible. Working on the assumption all good things come in threes what about Boris Freight? Last night UKIP in Thanet imploded with disagreement over plans for the Manston Airport site. Airport or housing being the issue, who can run the former profitably or where are all the people going to work if they build thousands of houses? Commute to London on HS1 helping East Kent become a dormitory? I'm a simple person but suggest a potential solution to the airport's future saving a piece of our national heritage & perhaps help Boris in creating jobs, which could then fund houses for local people.
It's agreed we need additional landing slots for London & Heathrow in particular. Perhaps if we pulled out most of the freight flights from Heathrow, Gatwick & Stansted & made Manston a freight hub it would go a long way in reducing the need for that additional runway. Manston has the runway & the space. It's close to HS1 railway, the A299 is a duel carriageway & lit all the way from the M2 plus a new Thames crossing is planned & Ports of Dover & Ramsgate plus Eurotunnel are all close by, providing easy access to the whole country & Europe.
Too simple? Ask Boris.
Jan 18th
Thursday and another
Eric Carter & Colin Smith Jaunt.
At one point we thought we wouldn't get out alive but then we realised the taxidermist had tamed all the animals, including the Lion.
The Powell-Cotton collection at Quex Park, Birchington in Kent is unique in range & quantity of exhibits & could be considered controversial. I suppose it's similar to whether Tracey Emin's Bed is art or not. At the time of the collection the killing would have been generally acceptable but not now. In the 21st century, the collection is now playing a role in research & conservation therefore helping their descendants a century later? Eric has been a regular visitor to the museum, for me it was my first & I suppose you can't justify the slaughter but equally if it is now helping with conservation, perhaps this negates that slaughter? Pre Television & David Attenborough how would anyone have seen such wonderful beasts? The Powell-Cotton Museum's motto seems appropriate: –
Where the past meets the present to change the future
Jan 17
I was moved this morning to read Doddie Weir's column in today's Daily Telegraph. Doddie is a Motor Neurone Disease (MND) sufferer as am I but he is under 50 & I'm half way through my seventies, that makes it a difficult call for a parent with young children. I can only imagine how he feels as I feel cheated with so much I want to do and although my three children are grown up I was enjoying doing all the supportive Grand Parent things; school runs through to the fun things in life & everything in-between.
MND is a debilitating disease but by being given all the information and digging deep you can find a quality of life, albeit long-term this will diminish. He was interviewed by BBC Scotland's John Beattie, which is both moving & emotional but captures the moment.
My advice to all-MND sufferers, keep control of your life, as it is yours & no one else's. Keep strong & treat it like an old friend. Easy to say I know, most probably not so easy down the line.
Foot Note:
Pharmaceutical Companies appear to invest little in the area of neurology because there are too few sufferers & therefore poor returns. Accepting the cost of research & new drugs is enormous but a successful drug can deliver massive returns equally. Is there not an ethical situation here? They are global players & could even share resources putting competition to one side as a thank you to all of us that fund a lucrative industry. Naive? Most probably.
Jan 16th
Midway through January and amazingly Christmas chocolate is still about at Heaton Road. Freddie was a little disappointed as Mummy appeared to be quite good at Draughts. As the pieces were chocolate, Mummy decided to start her diet next month.
Freddie was hoping Mummy would share.
Jan 15th
Today we have lost a very dear friend indeed, Wendy Weeks. Following deteriorating health over the last couple of years she peacefully passed away in her sleep earlier today. She is now at rest.
As sad as these times are and we particularly feel for her immediate family Alexia & Guy it's also a time to reflect on some of the wonderful times spent in her company. One such occasion was a trip to her hometown of Swanage in May 2016, a trip we had talked about for many years but never accomplished. It was a beautiful May Day with blue sky's & warm sunshine, Dorset at its absolute best. She showed us all her old haunts and you could see her reliving the dream. We finished the day both wrestling a double boule ice cream, as the Dorset sun was too much of a match for the Dorset ice cream. The photo doesn't show what a mess we both got into.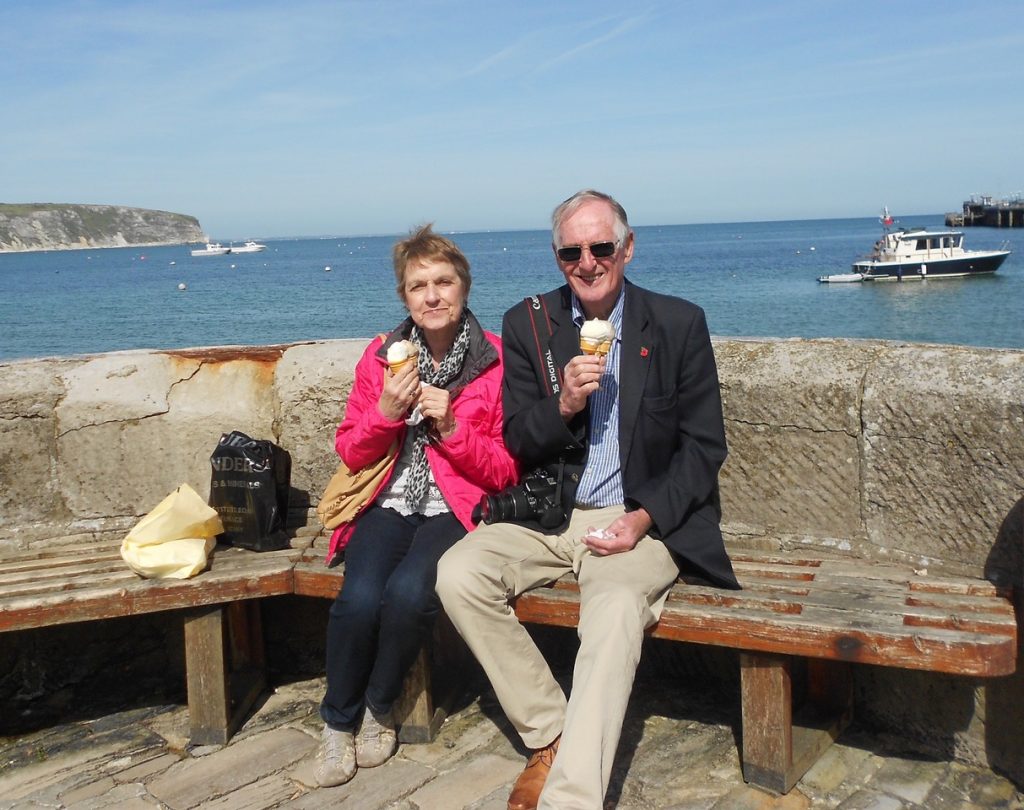 It was such a very special day, sadly not to be repeated.
We will both miss this wonderful warm, intelligent, kind, quick-witted and humorous, funny friend.
R.I.P. Dear Wendy.
Jan 14th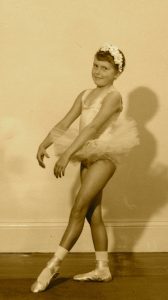 Today having received two special visitors at Smith Towers, one being this young ballerina, it reminded me of how special & unselfish people can be.  Currently fostering a lovely little chap, who's not too well with a dedication unsurpassed.
They have to work between Health & Social departments, which can provide challenges, I'm sure. Hopefully, Teresa's move to link them together more in her re-shuffle last week will ease some of those challenges & improve the whole system. Joined-up thinking now there's an idea?
Angela supported by Steve are top of my 2018 heroes list.  Other heroes may become available.
Jan 13th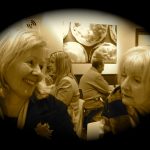 Yesterday was one of very mixed emotions. Firstly a chance meeting & a coffee with a dear friend who is recovering from a serious illness & surgery. It was a delight to see her recovery continuing and that her NHS experience was a positive one.
Returning home to find a capsule on our doorstep containing sunshine in the form of Daffodils from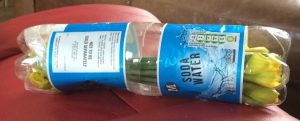 Cornwall, courtesy of our special friends Janet & Andrew of Sancreed.
At this point life seemed sweet.
Then the sting in the tail & saddest news you can possibly get with a friends bereavement of a Grandchild. All our thoughts go out to the family at this time of their tragic loss.
R.I.P. Little one.  

Jan 12th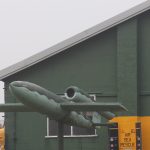 Following on from yesterday & our visit to the Merlin Cafeteria at the Spitfire Museum, Manston, Ramsgate, next-door is the RAF Manston History Museum. It has some interesting exhibits, two of which caught my eye. The first, a WW2 V1 (doodlebug) precursor to the Cruise Missile, I guess. With a speed of Mack 0.53 (400 mph) it was relatively slow in today's terms. Spitfires just matched their speed and their technique, if they could catch one was to flip it over by tilting its wing.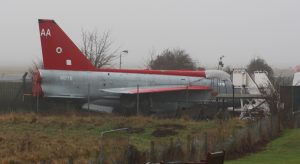 The second was an English Electric Lightning XR770 a remnant of the Cold War. The Lightning could deliver a speed of Mack 2 & was a formidable machine at the time. Having seen them demonstrated at Farnborough Air Show with the most impressive climb rate it was a spectacular sight to see. This aircraft has been moved around somewhat but fortunately the Manston Museum has picked it up, as it could have been lost. All credit to the dedicated team at the Museum preserving recent history.
Jan 11th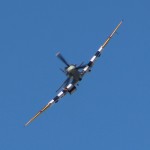 It's Thursday again and out with The Eric Carter for the first of our 2018 jaunts.  Firstly to the Hornby Hobbies Visitor Centre, Ramsgate. Interesting to look at toys current & past but at a concession the museum was okay but at full price I'm not so sure it is value for money. Currently, no cafe so no coffee an absolute essential requirement for a Carter/Smith jaunt. Having to withdraw to find coffee was pleasantly pleased with the Manston Merlin Cafeteria. Having seen some wonderful AirFix models at Hornby the discussion turned to identifying your Lancaster from your Spitfire, which is not so difficult. This begs the question can you identify your Spitfire from your Hurricane?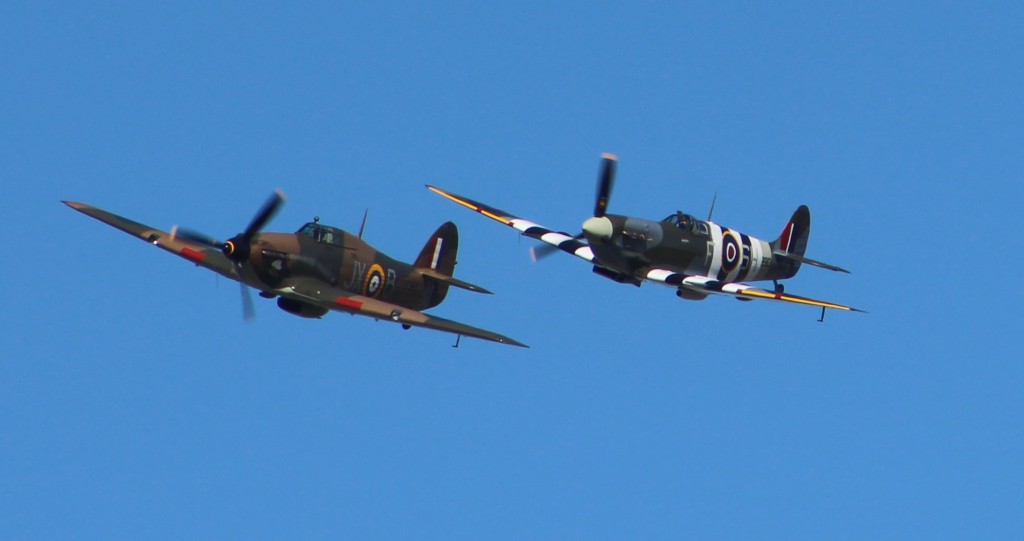 Jan 10th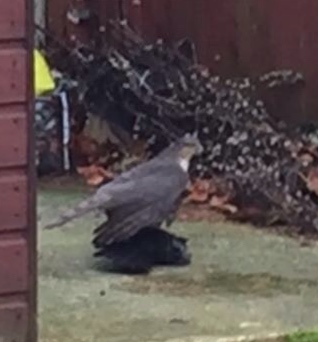 Nature is beautiful but can be harsh. The contest between the Blackbird and the Sparrow Hawk wasn't a fair match but delivered a predictable outcome.
Photo provided by our Canterbury, Villages Reporter JoJo.
Jan 9th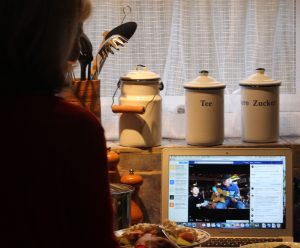 The current Mrs Smith has always followed a healthy way of life particularly with her and the families diet. Being over indulgent with the demon from the bottle or stuff that smoulders (Silk Cut I seem to remember) being a thing of the distant past it was surprising when she was hooked with something a little different.
The Kilchers Homestead in Alaska, courtesy of the Discovery Channel. It all became a little dangerous when the MacBook ended up on the hob, while she was preparing lunch. I don't believe there's any known cure. Don't try this at home folks.
POOR HILARY.
Jan 8th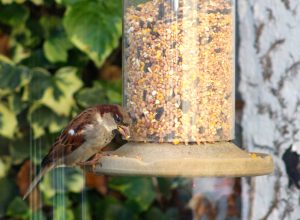 I like a bit of photography, particularly shipping.  With my current restrictions & winter I'm not often at the coast. Therefore I've turned to local wildlife.  Today we have a House Sparrow on one of the Smith Towers bird feeders.
Jan 7th
The field has been sprayed with weedkiller, presumably prior to ploughing and the populars are still in place but scheduled to-be removed. So all could be bright at Hilltop with agriculture and regaining our view. No new houses under construction so far. It may be a good year?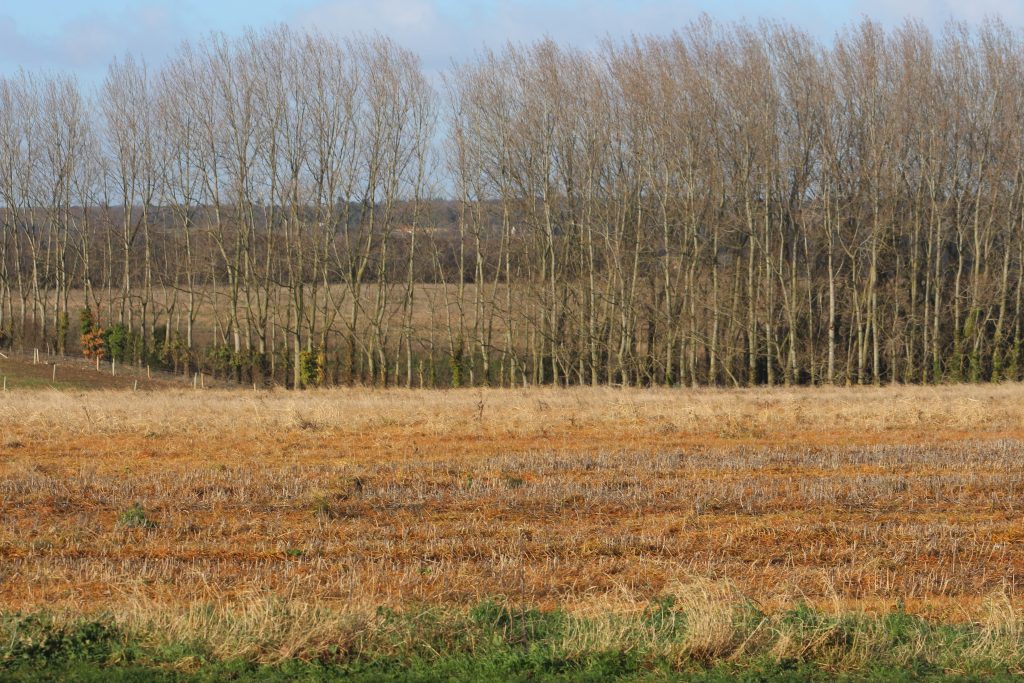 Jan 6th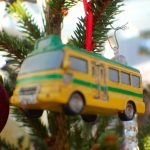 As the mist of January descends over Smith Towers and we encompass Epiphany this years Christmas tree is introduced to the 2016 tree.
Epiphany is not only the day the Three Kings visited Jesus it's also termination of my Christmas Blog period.  The big challenge now is can I keep it going on a daily basis.  Whats the problem? Content dear reader, content.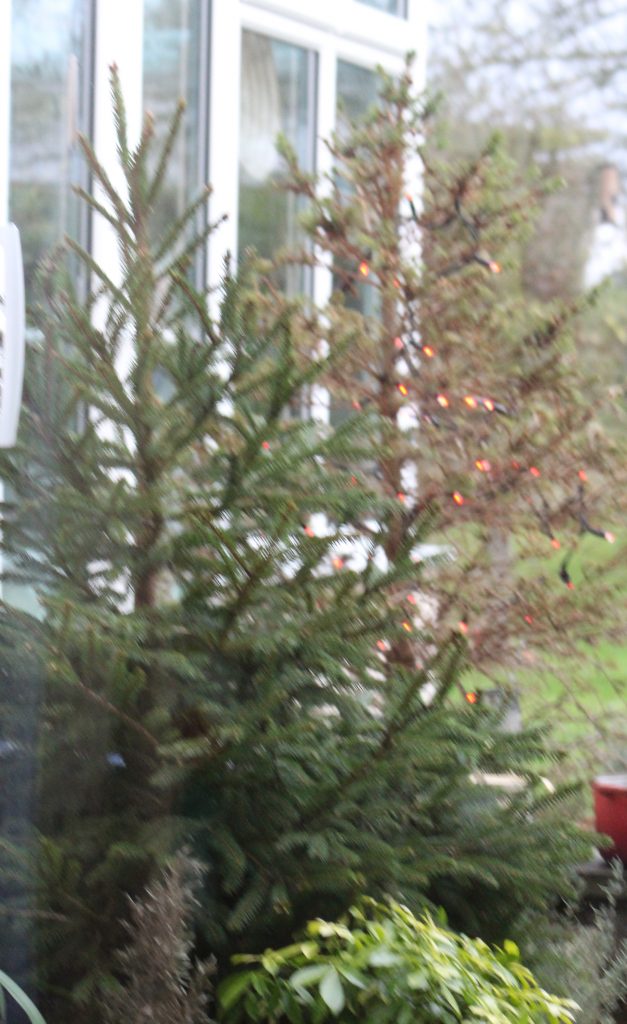 Jan 5th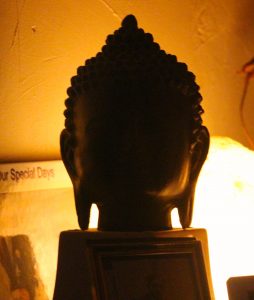 Donald Trump being Trumped by his old friend & colleague Michael Wolff & his new book, Fire & Fury appears to be haemorrhaging people he can trust.
Perhaps he should be taking a long look at him-self & start searching for new friends elsewhere.
Jan 4th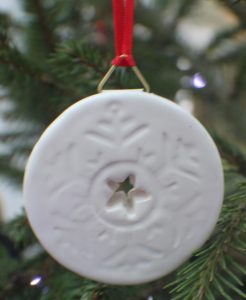 As the last remnants of Christmas hang on & gales sweep in off the Atlantic, Spring makes a welcome appearance at Smith Towers.
Snowdrops (Galanthus nivalis) in January, one of life's wonderful gifts, particularly to-be enjoyed while the days are still short.
Don't be lulled into a false sense of security, there's still a lot of winter to be thrown at us.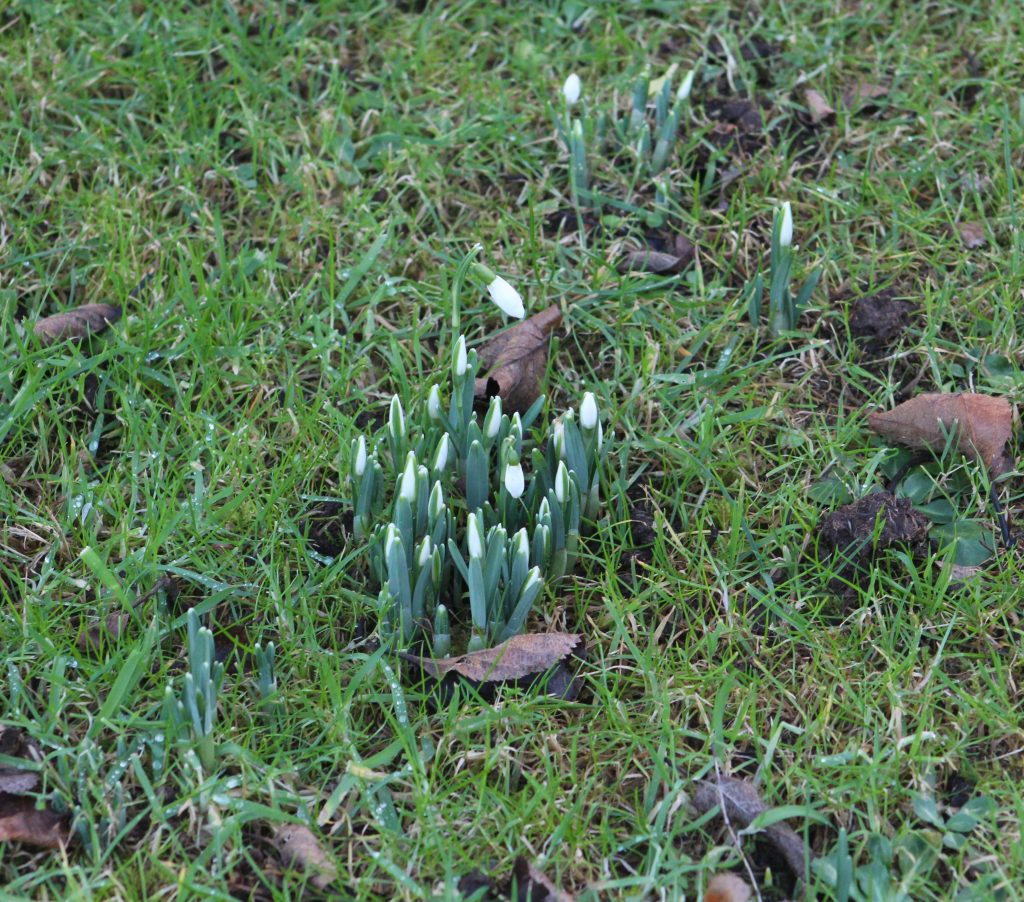 Jan 3rd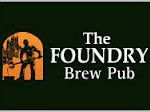 It's a sad day at Smith Towers as the Foundry Mans Gold Poly-Pin is now empty and on it's way out with the Christmas wrappings.  The Foundry Micro Brewery has amazing beers and their Poly-Pins are the best value for money in town.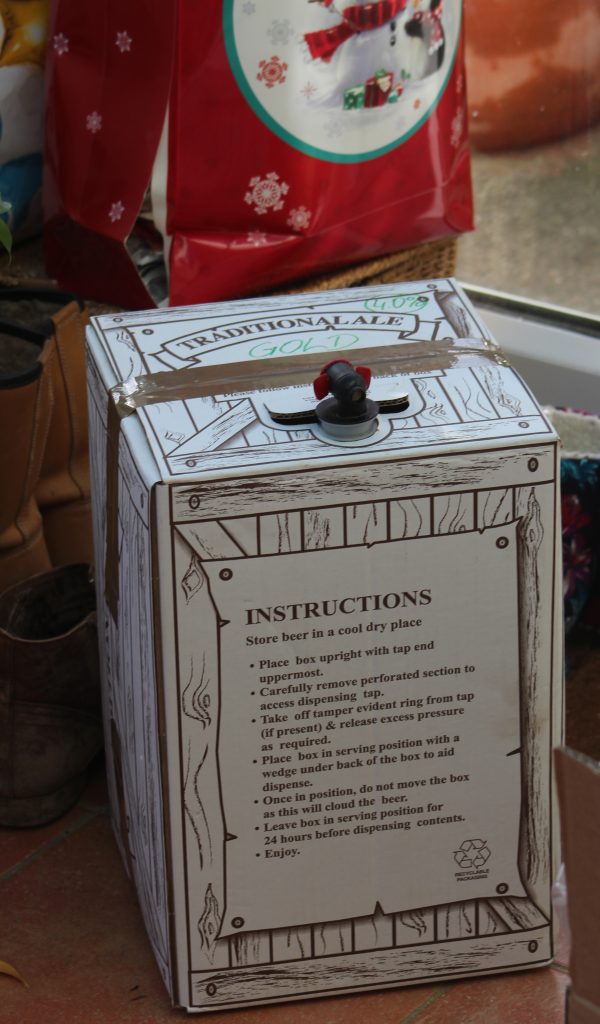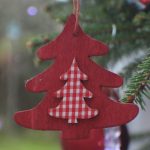 Jan 2nd
Back to work day & it will soon be time to take down the decorations.  The tree may be the first to take out as by now all the little bugs will have woken-up.  Don't spray the tree just put it out & the birds will live off it for days if not weeks.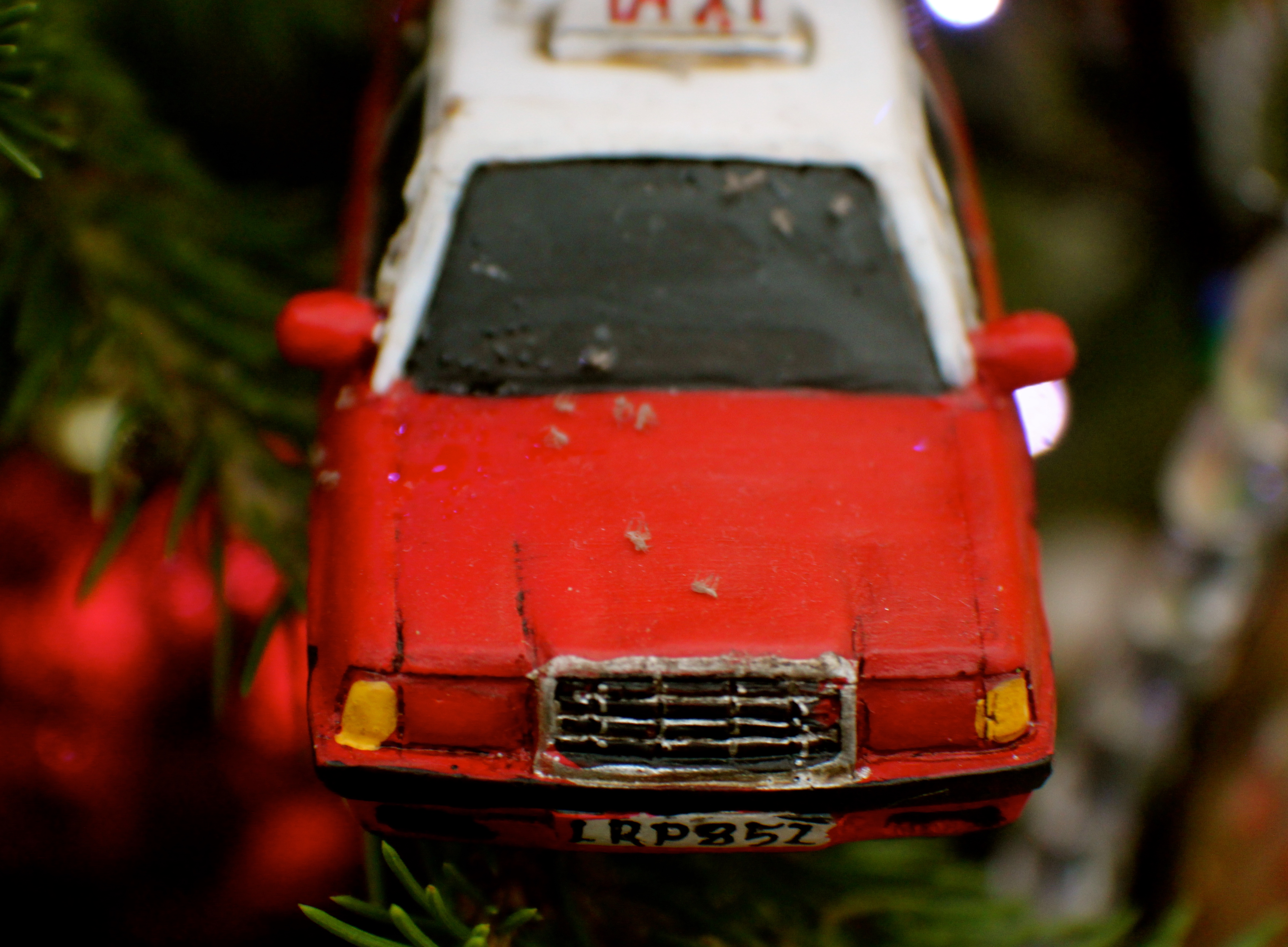 Jan 1st
Happy New Year LONDON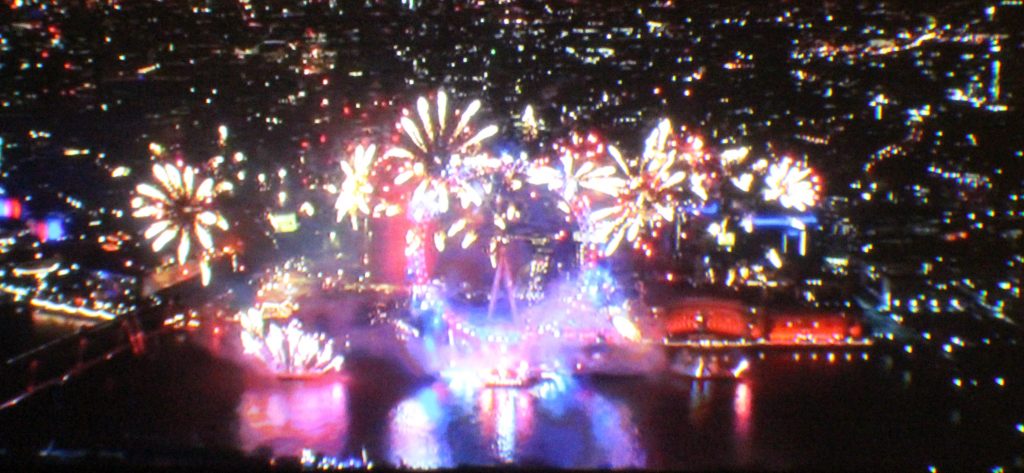 Happy New Year BERLIN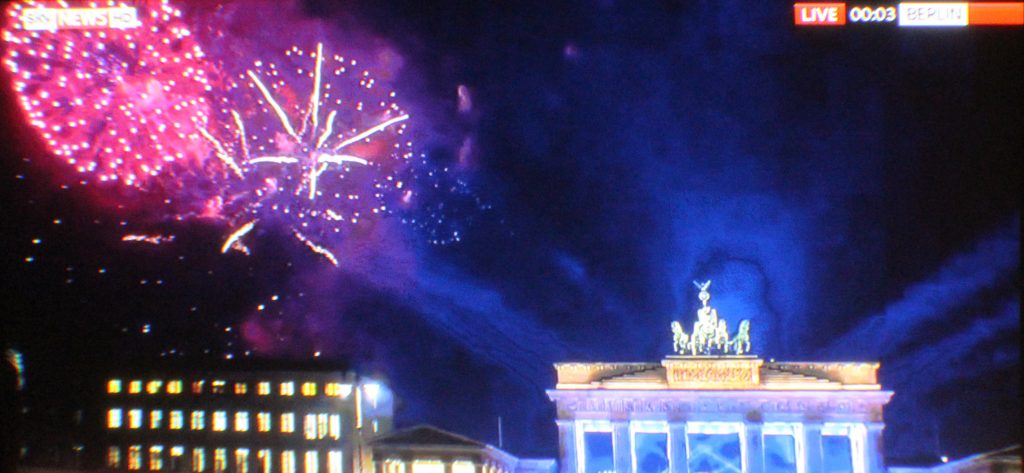 Happy New Year HONG KONG