Wednesday 18th
Friendships can be very special
Following on from yesterday's blog Smith Towers entertained two good friends, Ron Stupple and Dave Ward, the conversation was varied and interesting travelling the world with a bit of BREXIT for good measure. Like me Dave is not so well having to cope with Parkinson's disease but Ron was there as his rock in support. I've known these two gentlemen, originally from the business world for some time and have witnessed the incredible friendship between them, emphasized now with Dave's illness. Ron is always there but allows Dave to be as independent as possible, which is so important for someone in this situation. Readers of this blog will know of Eric and Colin's jaunts, which mirrors the Ron and Dave relationship. Eric always there but lets me get on with things, but like Ron is there ready to jump in if necessary. I'm sure I can speak for Dave also but it isn't until you're dropped into our crazy situations that you appreciate the help of special friends, thank you both. When Eric and I are out and about it is often now with the wheelchair and Eric's skills in this department, well that's another blog in itself.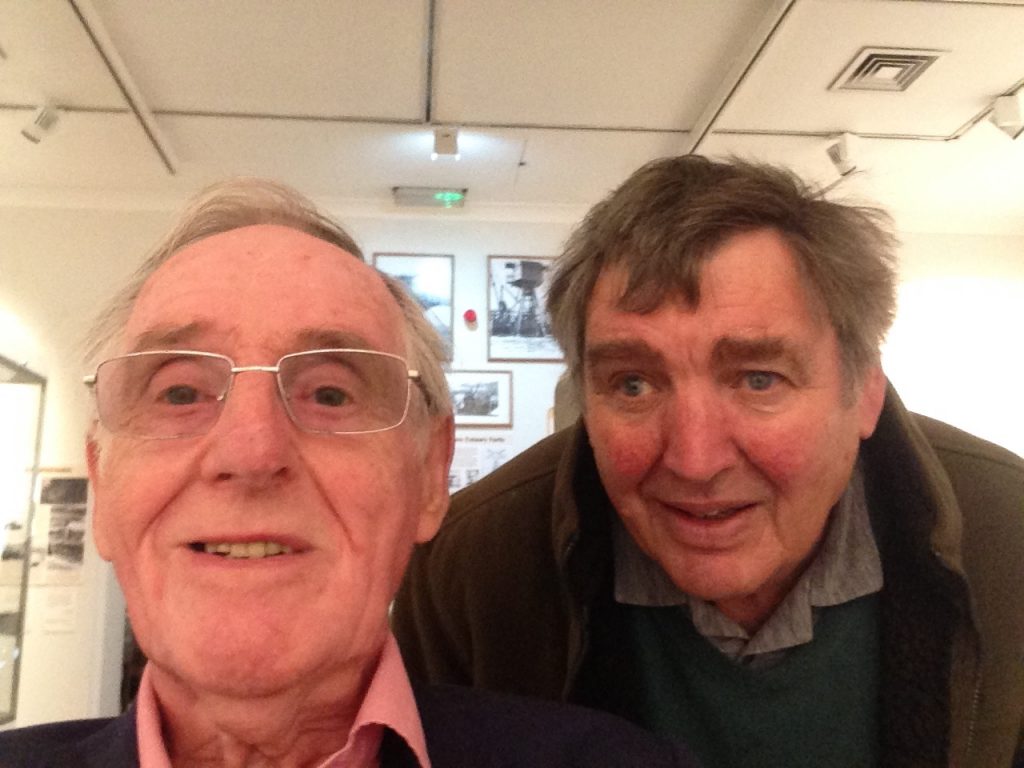 Tuesday 17th
A Friend is not just for the moment they are for the duration
I have been asked if I would share my thoughts on friendship, apparently I appear to have a philosophical approach to life. Firstly, I have always thought that people who claim to have a huge friendship base are more likely to have many acquaintances. People we can count on to be true friends are perhaps more sparse.
This last year has proved to me how wonderful true friendship is with the support both The Current Mrs Smith and I have experienced. Friends from school days, the workplace and beyond have become so important in their support of us in this crazy MND world we find ourselves in. Some from great distances, others quite local making the actual support very different in each case however, the one common denominator is knowing when to step forward and perhaps more importantly when to step back.
Moving on to normal times friends are also for support and to share things with a friend is wonderful. That can be anything from ideas through to a piece of music, a book even a TV programme etc. Talking out a problem can often be easier with a friend than a family member. Summing up a friend is a person that is there for you and you for them in the appropriate proportions throughout. Listening to a friend can be therapeutic and essential when you're at your lowest. We are unique of the species in having friends; animals have family groups but don't have friends as such, just look how few of them are on FB. Or is that fake news?
Thank you Dear Friends for just being you.
Monday 16th
Was it ever coming home?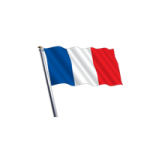 Now that France have walked away with the World Cup we have time to reflect on England's performance. Gareth Southgate and his team were in the eyes of some a set of losers before the event, how wrong that turned out to be. Southgate's leadership coupled with his and the teams efforts and behaviour has not only instilled pride in themselves but the whole country. Easy to say as an Englishman but the whole Union appears to have been caught up in the moment. Our Antipodean Correspondent pointed out that even the Old Enemy (cricketing terminology) in the form of ABC News have recognised their achievements. Interesting what sport can achieve, even for the not so sporty, so when sport and the arts funding is reduced we're all the poorer.
Sunday 15th
Allourlives Sunday Quiz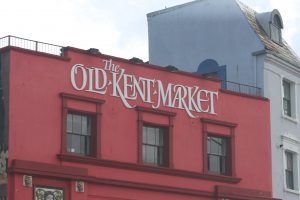 Where would you be if you were The Old Kent Market? 
Post your answer or best guess at the bottom of the page on the comments facility. We will then see who is first with the correct answer and how many got it right or wrong.
Answer to last Sundays quiz: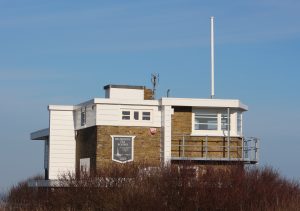 The redundant Kent Coastguard Station is on the cliff at St Margaret's Bay. It is now known as the Bluebird Tea Rooms but not currently operational. It's on the market for silly money, although recently the asking price has dropped significantly.
No entrants this quiz.
Saturday 14th

Trump Trumps Trump
So, in breezes the Showman, Donald Trump and sets the bar high, in his mind, choosing to be interviewed by the Sun News Paper, a platform he used to be rude about us and the MAYBOT in particular.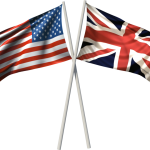 Move on 24 hours following a banquet at Blenheim Palace, a day at Chequers and just prior to meeting The Queen the relationship between our two countries has gone to the highest level of special, if there is such a thing. He also recognised the MAYBOT is doing a great job with the difficult problem of BREXIT and he likes her. What changed his mind so quickly?
Perhaps the fear of being beaten-up by a 92-year-old lady, metaphorically speaking.
Friday 13th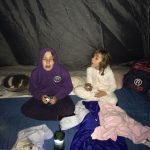 Latitude 2018
What a difference a nights sleep makes, two little people coping with tiredness and having an unconventional supper followed after a nights sleep a hearty breakfast. It reminds me of Allan Sherman and Hello Muddah Hello Faddah.
Thursday 12th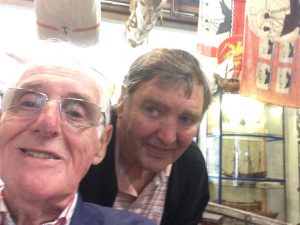 Eric & Colin's Thursday Jaunt
Today we returned to Deal and visited the Maritime and Local History Museum and it was a real treat and well worth a visit. Focusing on the local aspect it was a very interesting and informative experience., covering everything from the Goodwin Sands, lifeboats, two wars and the Royal Marines and much more.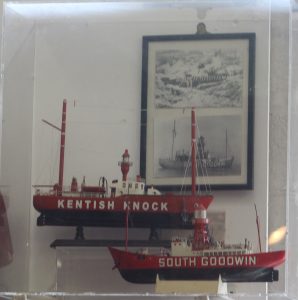 Run entirely by volunteers and with no outside funding it is all credit to the Deal Community. Canterbury would do well to take a leaf out of the Deal Museum's book and provide a similar museum of local interest for local people. In today's Kentish Gazette they say the footfall at Canterbury's Beaney Institute is low, well are we surprised? No, because with the exception of the odd visiting exhibitions it's the same old, same old. Museums and galleries need to be inventive and exciting and keep changing encompassing the young and the old and everyone in between.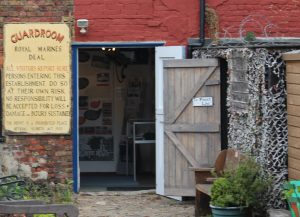 A poignant part of the Deal museum was a bunker with a video on a loop reflecting on local losses through war. One element was a soldier who had written home after not being allowed compassionate leave to visit his dying farther and was subsequently killed himself. It reminded me, having recently published letters for the family, of my Grandfather's who was also killed in WW1 and my Daughter's words that she had known of him all her life but having read the letters said she now felt she knew him.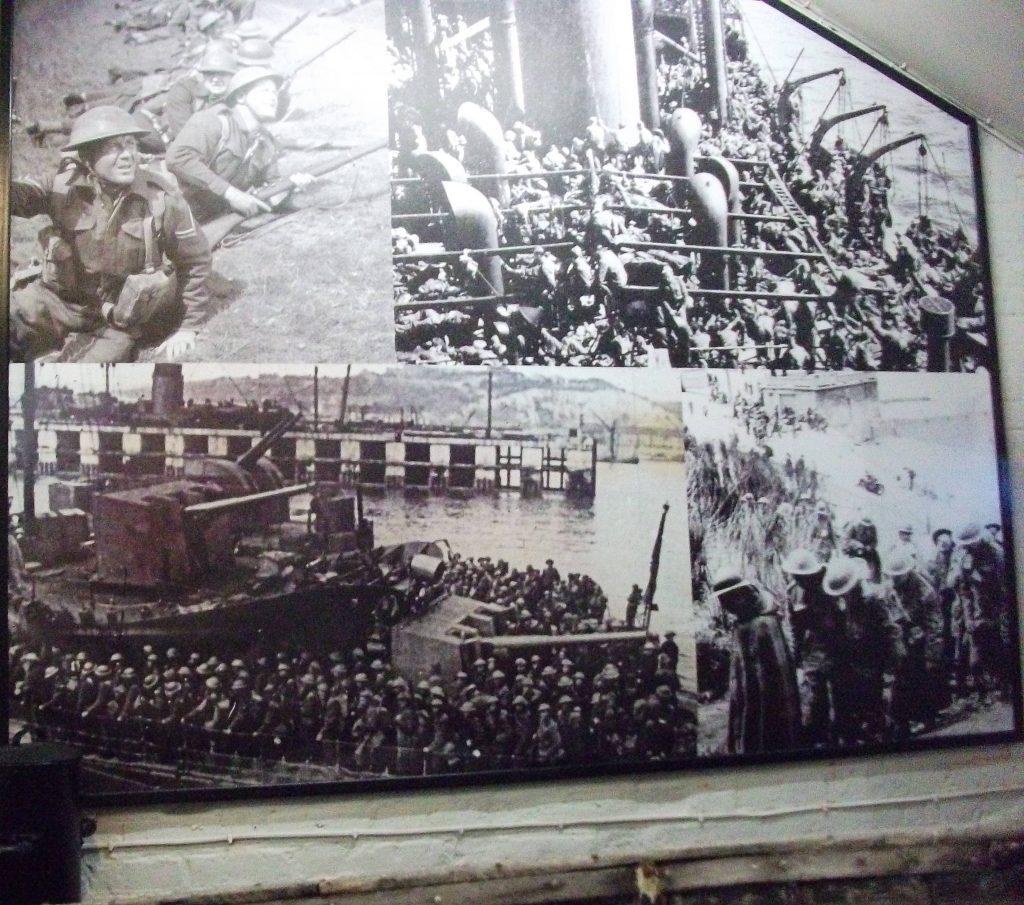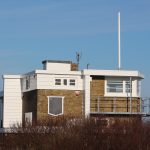 No entrants so far for the Sunday Quiz.
To help you along this could be yours for a mere £1,250,000. For your money you could make yourself a nice cup of coffee or have a duvet day. Either way you would take in a wonderful panorama. Price is now a bargain having started off North of £3,000,000
Wednesday 11th
RAF 100 Flypast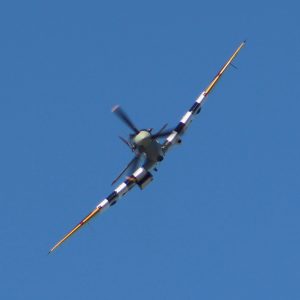 Sophie Raworth put in a sterling performance as anchor for the BBC coverage of the RAF 100 Year event yesterday morning. Coverage of these events is the BBC at it's very best. We were presented solemn, royalty, pageant, history, personal and the joy of a 100 Aircraft Flypast. Raworth had done her homework and with knowledge and skill kept the program seamlessly flowing and interesting throughout. A presenter in the waiting, to take over from a dynasty, perhaps?
The event reminds us once again of the bravery and skills within our armed forces. Today it was the RAF's day but as one commentator said in operations all three services are equally reliant on each other. So true.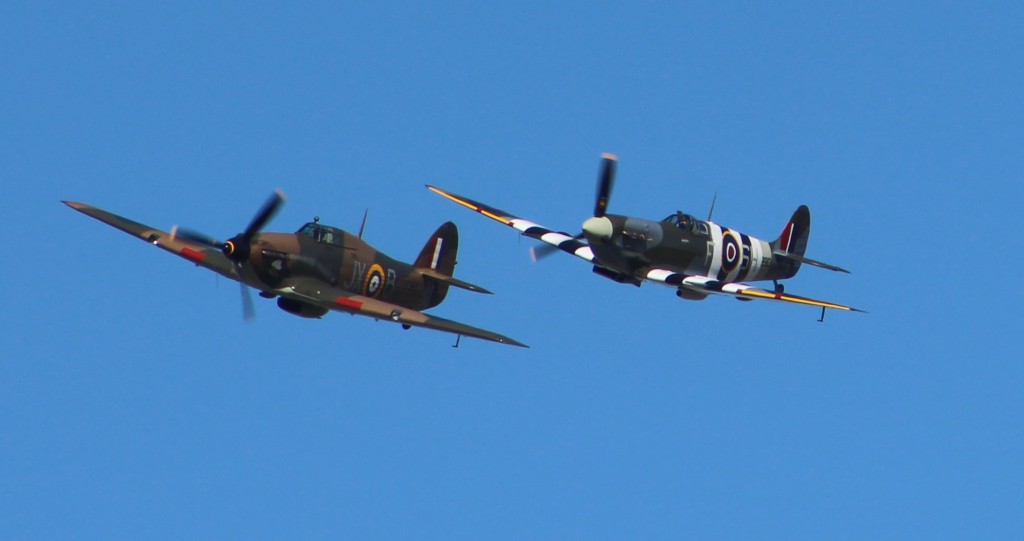 Tuesday 10th
All aboard the Sky Lark Site Seeker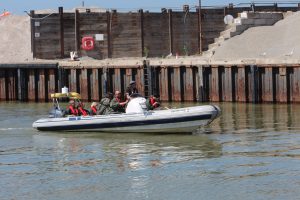 Back in the fifties and sixties every seaside town had boat trips around the bay and if they had a pier, most probably also had speedboat trips. The introduction of the Package Holiday changed the dynamics of the UK Seaside Resort and one by one these boat trips generally disappeared. Move forward some 50/60 years and Whitstable is attempting to reintroduce the boat trip. The Thames Barge Greta has offered trips for a long time but a new outfit, Whitstable Boat Trips, are offering a different range of options. You can have short trips around the bay or more adventurous out to the Maunsell Forts. You can even get a soaking on RIBEYE 2, just for fun. Hopefully it will all become popular and an added atraction to the Whitstable experience.
Monday 9th
Antony Gormley – Another Time – Margate
On a recent visit to the Turner Contemporary at Margate we had time to study the Antony Gormley sculpture Another Time at some length and on a rising tide added to the nuance. Having taken several photos two in particular showed the differences, with the first perhaps the vulnerability of man while the other had man looking all-powerful.
My photos, Eric's observations.
Sculpture is installed on the Fulsam Rock in front of the Turner Contemporary and will remain until November 2018.
Sunday 8th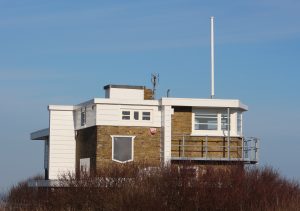 Allourlives Sunday Quiz
Can you identify this Kent redundant Coastguard Station?
Post your answer or best guess at the bottom of the page on the comments facility. We will then see who is first with the correct answer and how many got it right or wrong.
Answer to last weeks quiz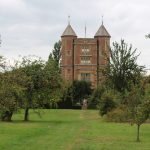 The Kent Tower was at Sissinghurst.
The winner this week was Ruth closely followed by Pam. Well done both
Louise's talk about Paris and the Eiffel Tower was just plain silly.
Saturday 7th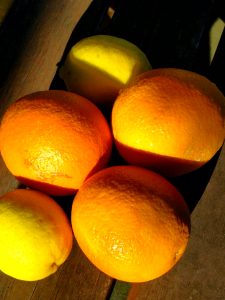 The Lady from Adelaide says yes
As South Australia enjoys 13°c and rain in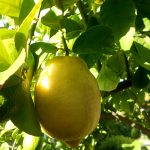 their mid winter our Antipodean Correspondent, Ruthy is still busy gathering in the exotic harvest. Picking Juicy Oranges and Lemons straight from the tree on the McGee Plantation. What could be better?
Who needs California when you have Adelaide?
Friday 6th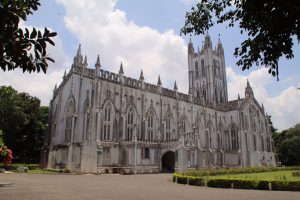 St Pauls Cathedral – Calcutta
Billy our Asia Correspondent recently travelled in India passing through Calcutta and came across St Paul's Cathedral. Being a Canterbury Boy he found it interesting as the design of the tower is based on Bell Harry Tower of Canterbury, the previous tower based on Norwich Cathedral having succumbed to a massive earthquake in 1934.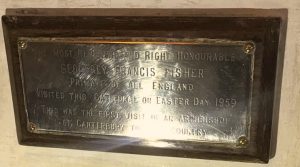 Archbishop Fisher visited it on Easter Day in 1959, the first Archbishop to do so. When you travel the World its surprising how many places have a link back to Canterbury.
Thursday 5th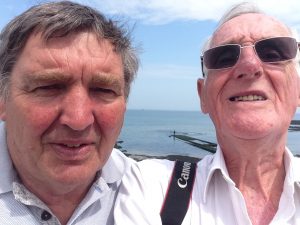 Eric and Colins Thursday Jaunt
We went back to the Turner Contemporary at Margate this morning to see their 'Animals and Us' Exhibition, which was very interesting.  Unfortunately because of my late start and Eric's afternoon commitment we didn't have as long as we would have liked. On the up side it gives us an excuse to return.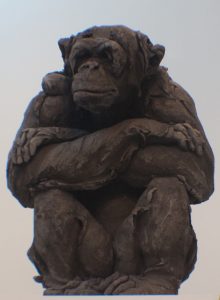 The exhibition is exploring the relationship between animals and us with perhaps, a suggestion we might be orchestrating another mass extinction on Earth. It's on until the 30th September so there's plenty of time to catch it. Not everyone is enamoured with the Turner Contemporary but Eric and I have enjoyed much diversity over the last year from My Bed by Tracy Emin through to a reclining Giraffe this morning. All has been art and the fact we still keep talking about it must be healthy.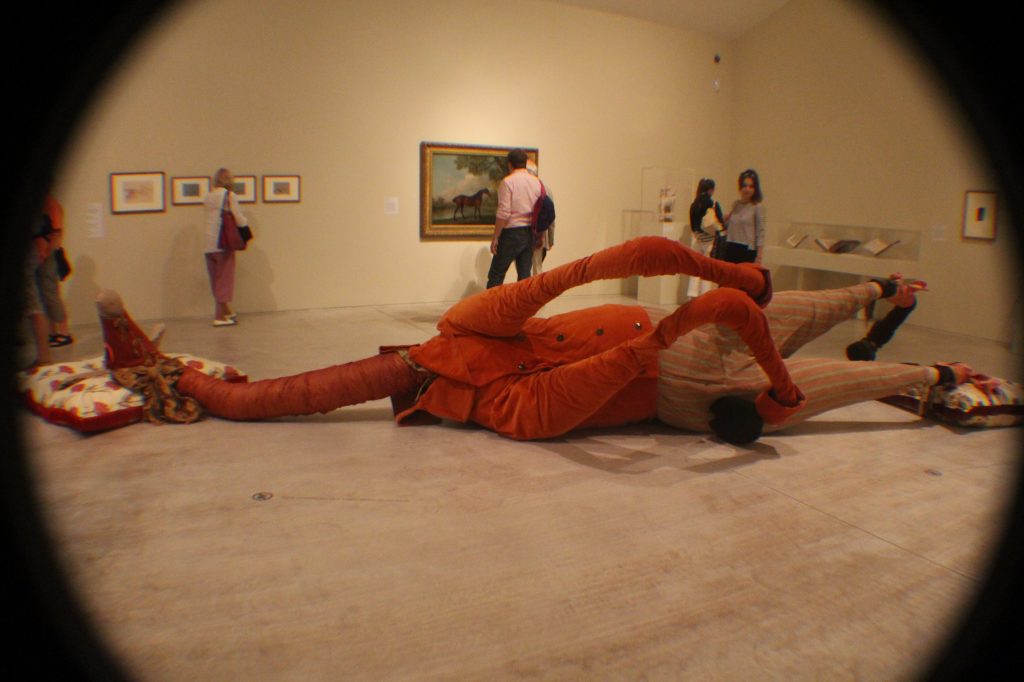 Wednesday 4th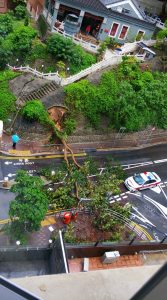 Monsoon strike in Happy Valley
As we bask in a Californian climate spare a thought for others around the world, where summer brings a different challenge. With temperatures in the low thirties Hong Kong is in monsoon territory, which is essential to the survival of an Island Community replenishing reservoirs but can bring it's problems.  Happy Valley residents of this property have a serious clean up operation following a monsoon activated soil collapse demolishing a mature tree.
Where's Charlie Dimmock when you need her?
Tuesday 3rd
Peter Firmin – 1928 – 2018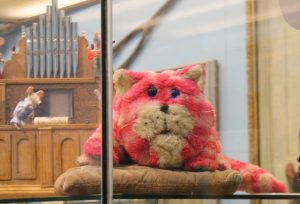 Sadly we learnt of the death of Peter Firmin at the weekend following a short illness. As an adult watching his and Oliver Posgates creations along with our three children I'm reminded how wonderful they were, particularly pre mobile screens. You will all have your favourites and I found it difficult to chose eventually settling for Bagpuss.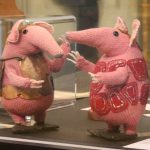 Not for Emily's saggy old cloth cat but Professor Yaffle, the know it all woodpecker and the mice with their Marvellous Mechanical Mouse Organ. Whatever your favourite was they all transported young and old alike to a magical world or in the case of the Clangers another world. Photos all taken from the exhibits in Canterbury's Beaney Institute.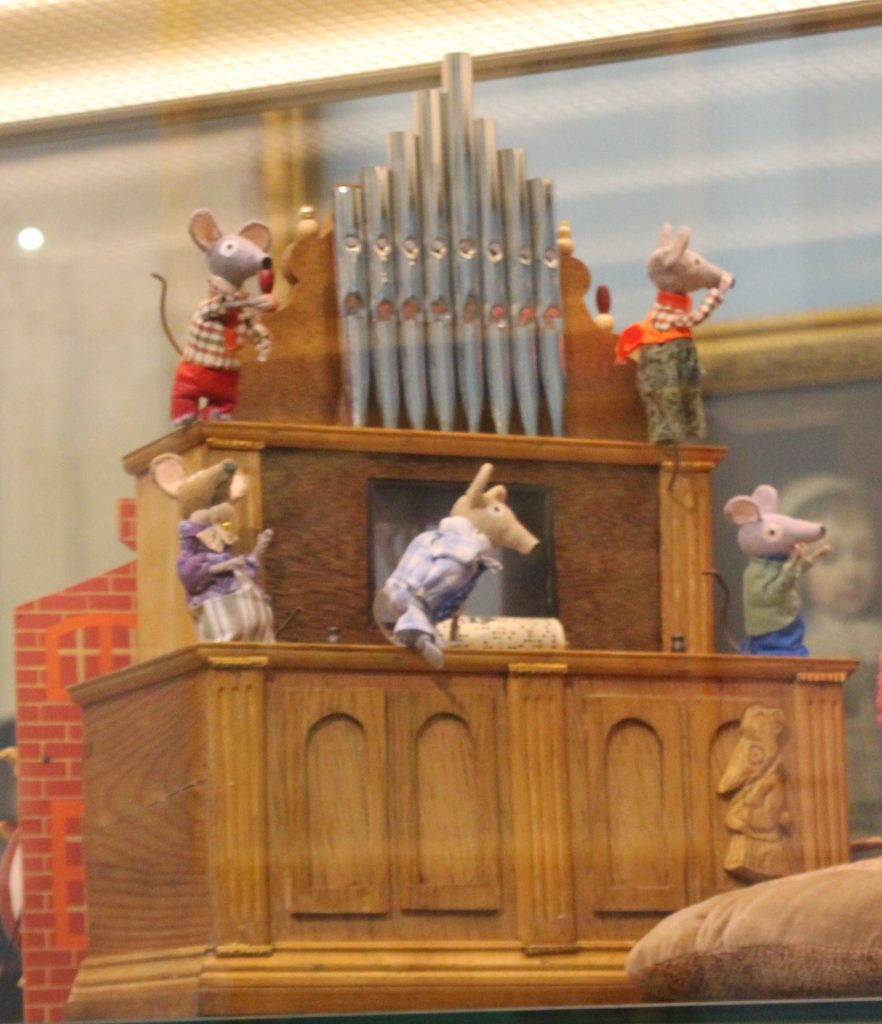 Monday 2nd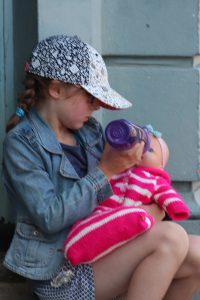 It's not easy being a young Mum
When you have a young baby it's a busy old time but when you're with Mum and Nan you know they will dote on the little person, doing all those baby things giving you some respite. That is unless they are out doing a bit of retail therapy and you find they have both abandoned you. So as a Mum, what do you do? Get on and feed the baby in the doorway hoping they will eventually come out and take up some responsibility.
Sunday 1st
Allourlives Sunday Quiz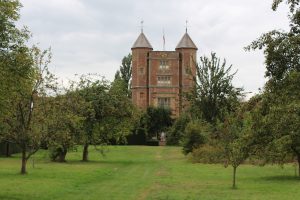 Can you identify this Kent Tower?
Post your answer or best guess at the bottom of the page on the comments facility. We will then see who is first with the correct answer and how many got it right or wrong.
Answer to last weeks quiz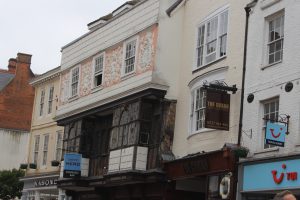 Originally the Elizabethan Tea Rooms (Guest Chamber), now Café Nero in the High Street Canterbury.
No winner or loser this week as there weren't any entrants.