Jan 17
I was moved this morning to read Doddie Weir's column in today's Daily Telegraph. Doddie is a Motor Neurone Disease (MND) sufferer as am I but he is under 50 & I'm half way through my seventies, that makes it a difficult call for a parent with young children. I can only imagine how he feels as I feel cheated with so much I want to do and although my three children are grown up I was enjoying doing all the supportive Grand Parent things; school runs through to the fun things in life & everything in-between.
MND is a debilitating disease but by being given all the information and digging deep you can find a quality of life, albeit long-term this will diminish. He was interviewed by BBC Scotland's John Beattie, which is both moving & emotional but captures the moment.
My advice to all-MND sufferers, keep control of your life, as it is yours & no one else's. Keep strong & treat it like an old friend. Easy to say I know, most probably not so easy down the line.
Foot Note:
Pharmaceutical Companies appear to invest little in the area of neurology because there are too few sufferers & therefore poor returns. Accepting the cost of research & new drugs is enormous but a successful drug can deliver massive returns equally. Is there not an ethical situation here? They are global players & could even share resources putting competition to one side as a thank you to all of us that fund a lucrative industry. Naive? Most probably.
Jan 16th
Midway through January and amazingly Christmas chocolate is still about at Heaton Road. Freddie was a little disappointed as Mummy appeared to be quite good at Draughts. As the pieces were chocolate, Mummy decided to start her diet next month.
Freddie was hoping Mummy would share.
Jan 15th
Today we have lost a very dear friend indeed, Wendy Weeks. Following deteriorating health over the last couple of years she peacefully passed away in her sleep earlier today. She is now at rest.
As sad as these times are and we particularly feel for her immediate family Alexia & Guy it's also a time to reflect on some of the wonderful times spent in her company. One such occasion was a trip to her hometown of Swanage in May 2016, a trip we had talked about for many years but never accomplished. It was a beautiful May Day with blue sky's & warm sunshine, Dorset at its absolute best. She showed us all her old haunts and you could see her reliving the dream. We finished the day both wrestling a double boule ice cream, as the Dorset sun was too much of a match for the Dorset ice cream. The photo doesn't show what a mess we both got into.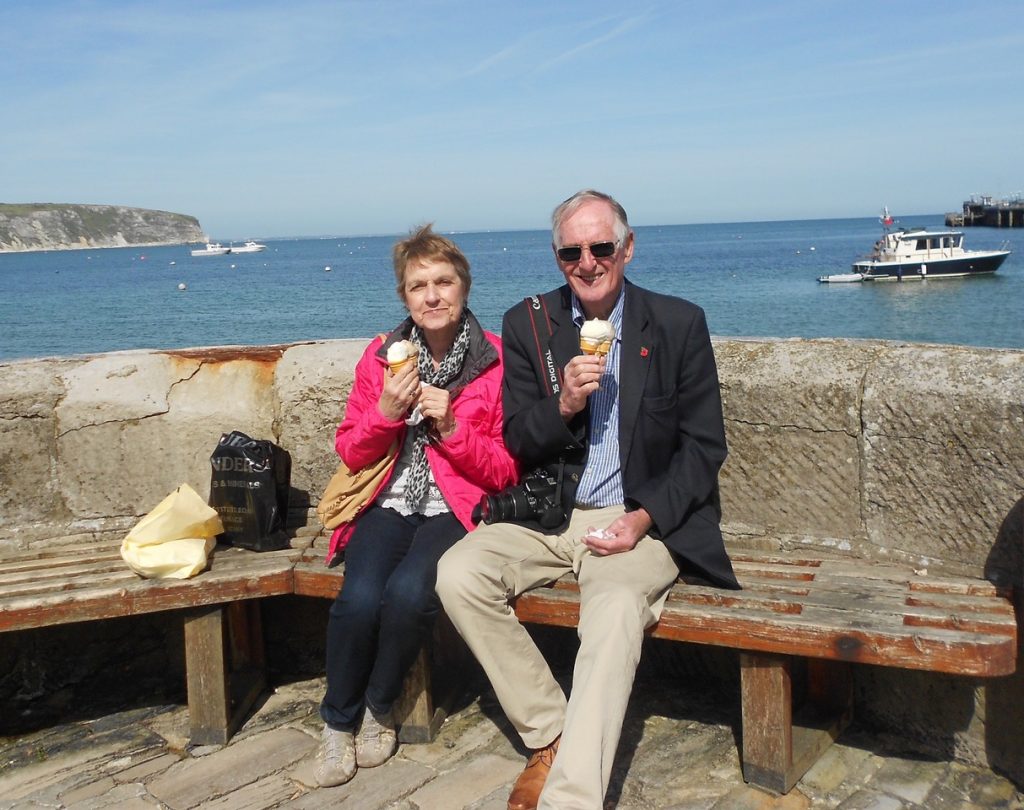 It was such a very special day, sadly not to be repeated.
We will both miss this wonderful warm, intelligent, kind, quick-witted and humorous, funny friend.
R.I.P. Dear Wendy.
Jan 14th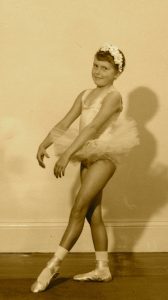 Today having received two special visitors at Smith Towers, one being this young ballerina, it reminded me of how special & unselfish people can be.  Currently fostering a lovely little chap, who's not too well with a dedication unsurpassed.
They have to work between Health & Social departments, which can provide challenges, I'm sure. Hopefully, Teresa's move to link them together more in her re-shuffle last week will ease some of those challenges & improve the whole system. Joined-up thinking now there's an idea?
Angela supported by Steve are top of my 2018 heroes list.  Other heroes may become available.
Jan 13th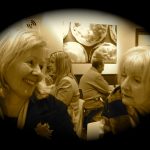 Yesterday was one of very mixed emotions. Firstly a chance meeting & a coffee with a dear friend who is recovering from a serious illness & surgery. It was a delight to see her recovery continuing and that her NHS experience was a positive one.
Returning home to find a capsule on our doorstep containing sunshine in the form of Daffodils from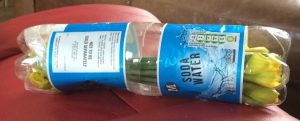 Cornwall, courtesy of our special friends Janet & Andrew of Sancreed.
At this point life seemed sweet.
Then the sting in the tail & saddest news you can possibly get with a friends bereavement of a Grandchild. All our thoughts go out to the family at this time of their tragic loss.
R.I.P. Little one.  

Jan 12th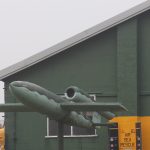 Following on from yesterday & our visit to the Merlin Cafeteria at the Spitfire Museum, Manston, Ramsgate, next-door is the RAF Manston History Museum. It has some interesting exhibits, two of which caught my eye. The first, a WW2 V1 (doodlebug) precursor to the Cruise Missile, I guess. With a speed of Mack 0.53 (400 mph) it was relatively slow in today's terms. Spitfires just matched their speed and their technique, if they could catch one was to flip it over by tilting its wing.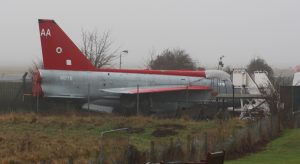 The second was an English Electric Lightning XR770 a remnant of the Cold War. The Lightning could deliver a speed of Mack 2 & was a formidable machine at the time. Having seen them demonstrated at Farnborough Air Show with the most impressive climb rate it was a spectacular sight to see. This aircraft has been moved around somewhat but fortunately the Manston Museum has picked it up, as it could have been lost. All credit to the dedicated team at the Museum preserving recent history.
Jan 11th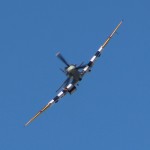 It's Thursday again and out with The Eric Carter for the first of our 2018 jaunts.  Firstly to the Hornby Hobbies Visitor Centre, Ramsgate. Interesting to look at toys current & past but at a concession the museum was okay but at full price I'm not so sure it is value for money. Currently, no cafe so no coffee an absolute essential requirement for a Carter/Smith jaunt. Having to withdraw to find coffee was pleasantly pleased with the Manston Merlin Cafeteria. Having seen some wonderful AirFix models at Hornby the discussion turned to identifying your Lancaster from your Spitfire, which is not so difficult. This begs the question can you identify your Spitfire from your Hurricane?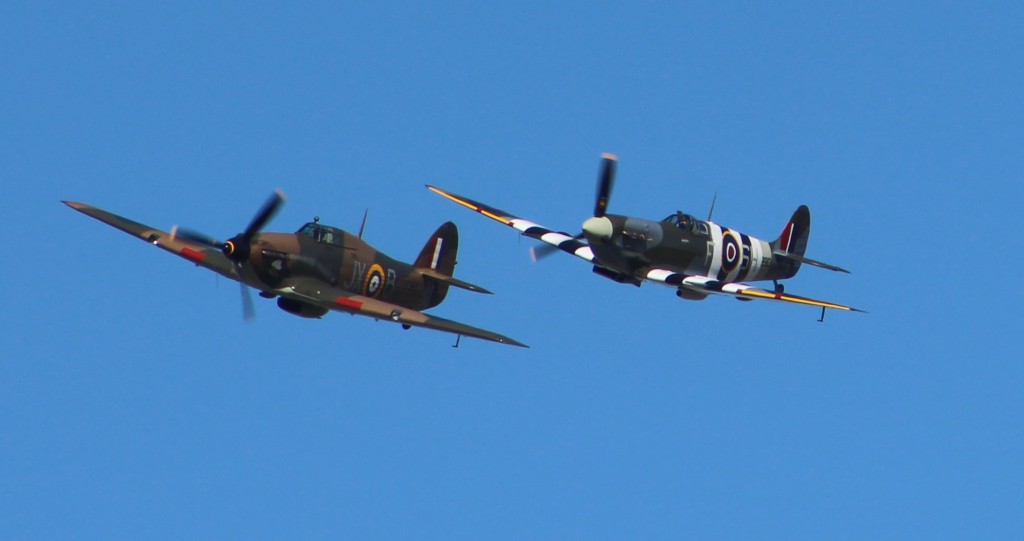 Jan 10th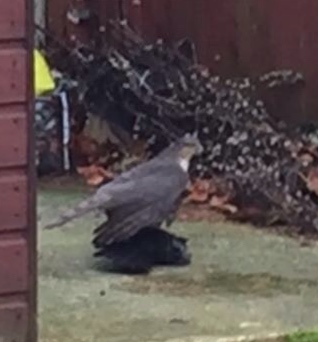 Nature is beautiful but can be harsh. The contest between the Blackbird and the Sparrow Hawk wasn't a fair match but delivered a predictable outcome.
Photo provided by our Canterbury, Villages Reporter JoJo.
Jan 9th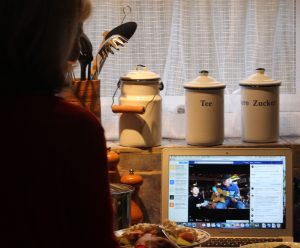 The current Mrs Smith has always followed a healthy way of life particularly with her and the families diet. Being over indulgent with the demon from the bottle or stuff that smoulders (Silk Cut I seem to remember) being a thing of the distant past it was surprising when she was hooked with something a little different.
The Kilchers Homestead in Alaska, courtesy of the Discovery Channel. It all became a little dangerous when the MacBook ended up on the hob, while she was preparing lunch. I don't believe there's any known cure. Don't try this at home folks.
POOR HILARY.
Jan 8th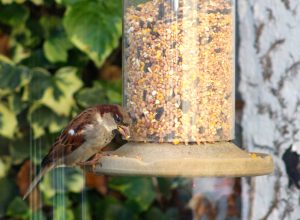 I like a bit of photography, particularly shipping.  With my current restrictions & winter I'm not often at the coast. Therefore I've turned to local wildlife.  Today we have a House Sparrow on one of the Smith Towers bird feeders.
Jan 7th
The field has been sprayed with weedkiller, presumably prior to ploughing and the populars are still in place but scheduled to-be removed. So all could be bright at Hilltop with agriculture and regaining our view. No new houses under construction so far. It may be a good year?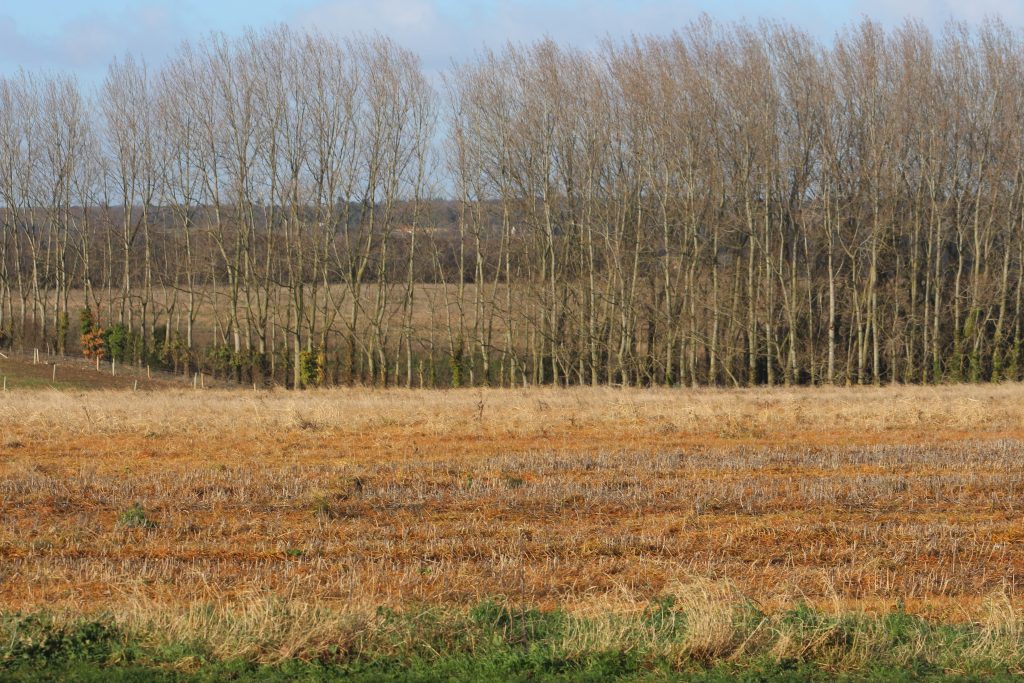 Jan 6th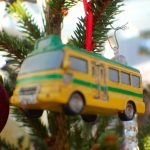 As the mist of January descends over Smith Towers and we encompass Epiphany this years Christmas tree is introduced to the 2016 tree.
Epiphany is not only the day the Three Kings visited Jesus it's also termination of my Christmas Blog period.  The big challenge now is can I keep it going on a daily basis.  Whats the problem? Content dear reader, content.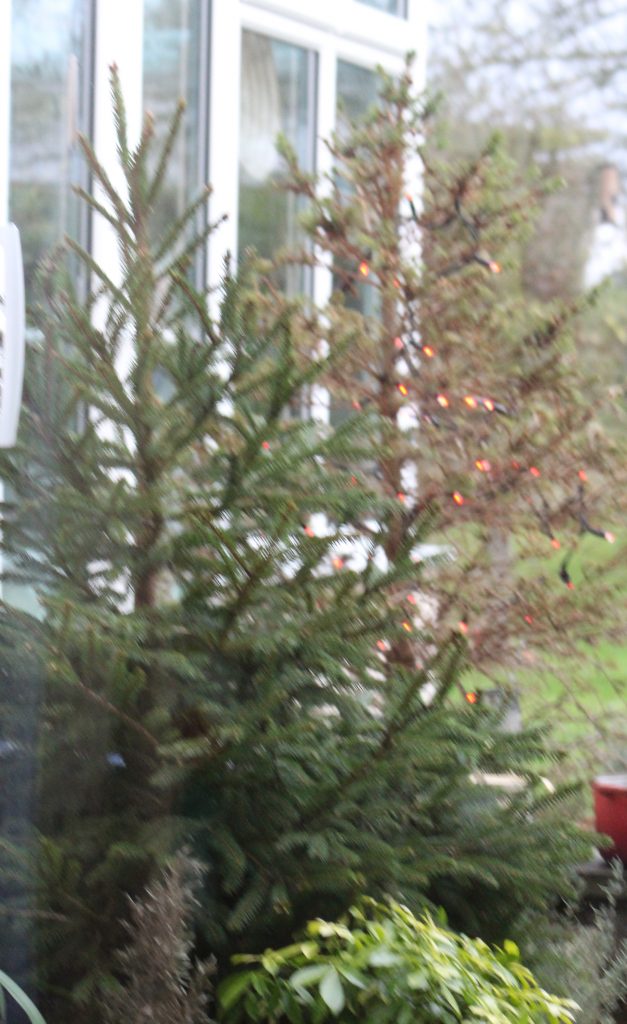 Jan 5th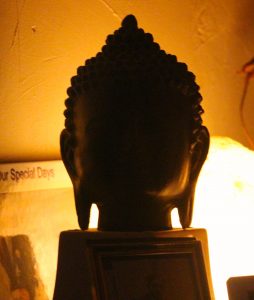 Donald Trump being Trumped by his old friend & colleague Michael Wolff & his new book, Fire & Fury appears to be haemorrhaging people he can trust.
Perhaps he should be taking a long look at him-self & start searching for new friends elsewhere.
Jan 4th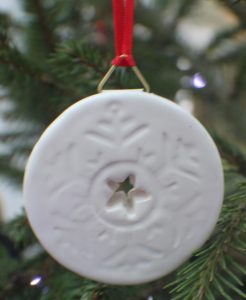 As the last remnants of Christmas hang on & gales sweep in off the Atlantic, Spring makes a welcome appearance at Smith Towers.
Snowdrops (Galanthus nivalis) in January, one of life's wonderful gifts, particularly to-be enjoyed while the days are still short.
Don't be lulled into a false sense of security, there's still a lot of winter to be thrown at us.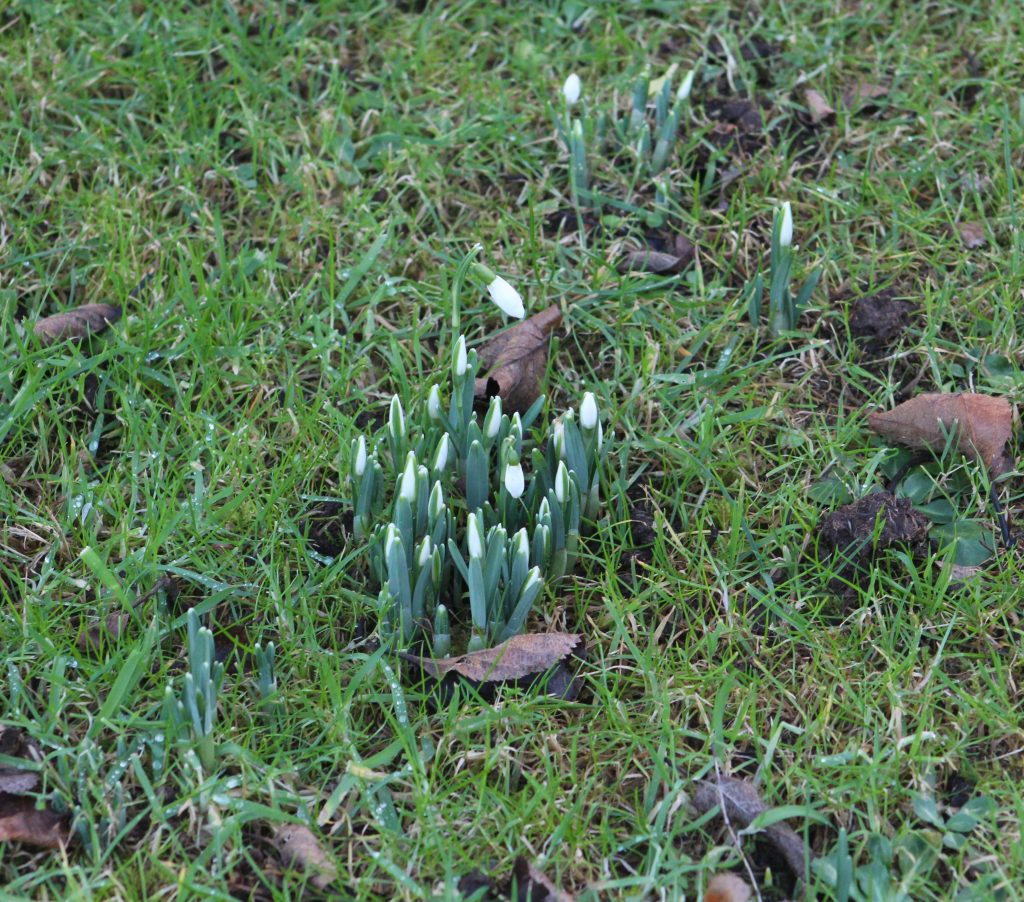 Jan 3rd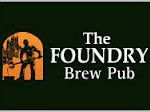 It's a sad day at Smith Towers as the Foundry Mans Gold Poly-Pin is now empty and on it's way out with the Christmas wrappings.  The Foundry Micro Brewery has amazing beers and their Poly-Pins are the best value for money in town.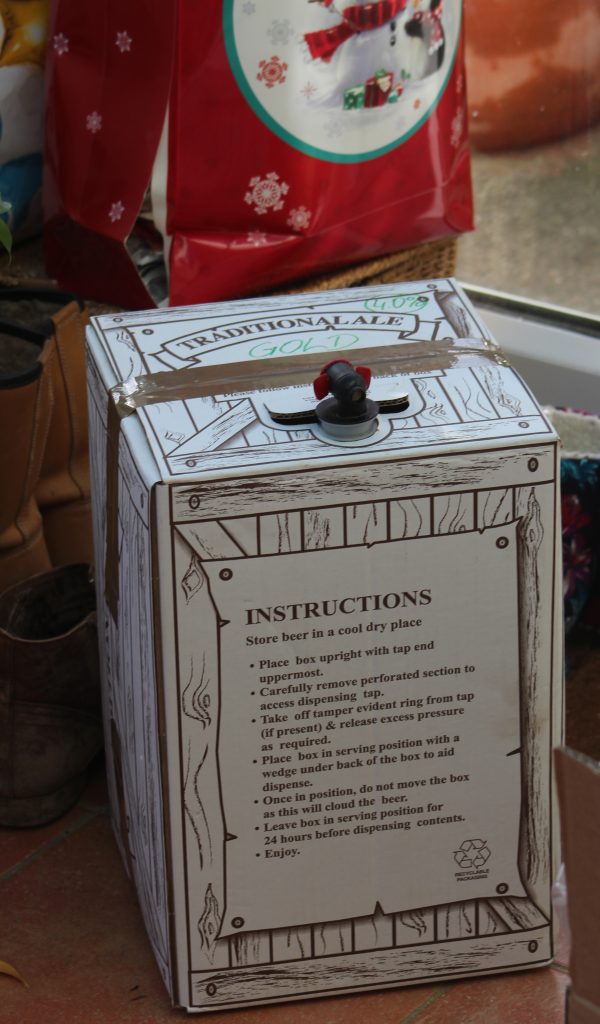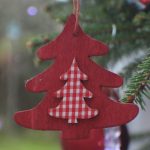 Jan 2nd
Back to work day & it will soon be time to take down the decorations.  The tree may be the first to take out as by now all the little bugs will have woken-up.  Don't spray the tree just put it out & the birds will live off it for days if not weeks.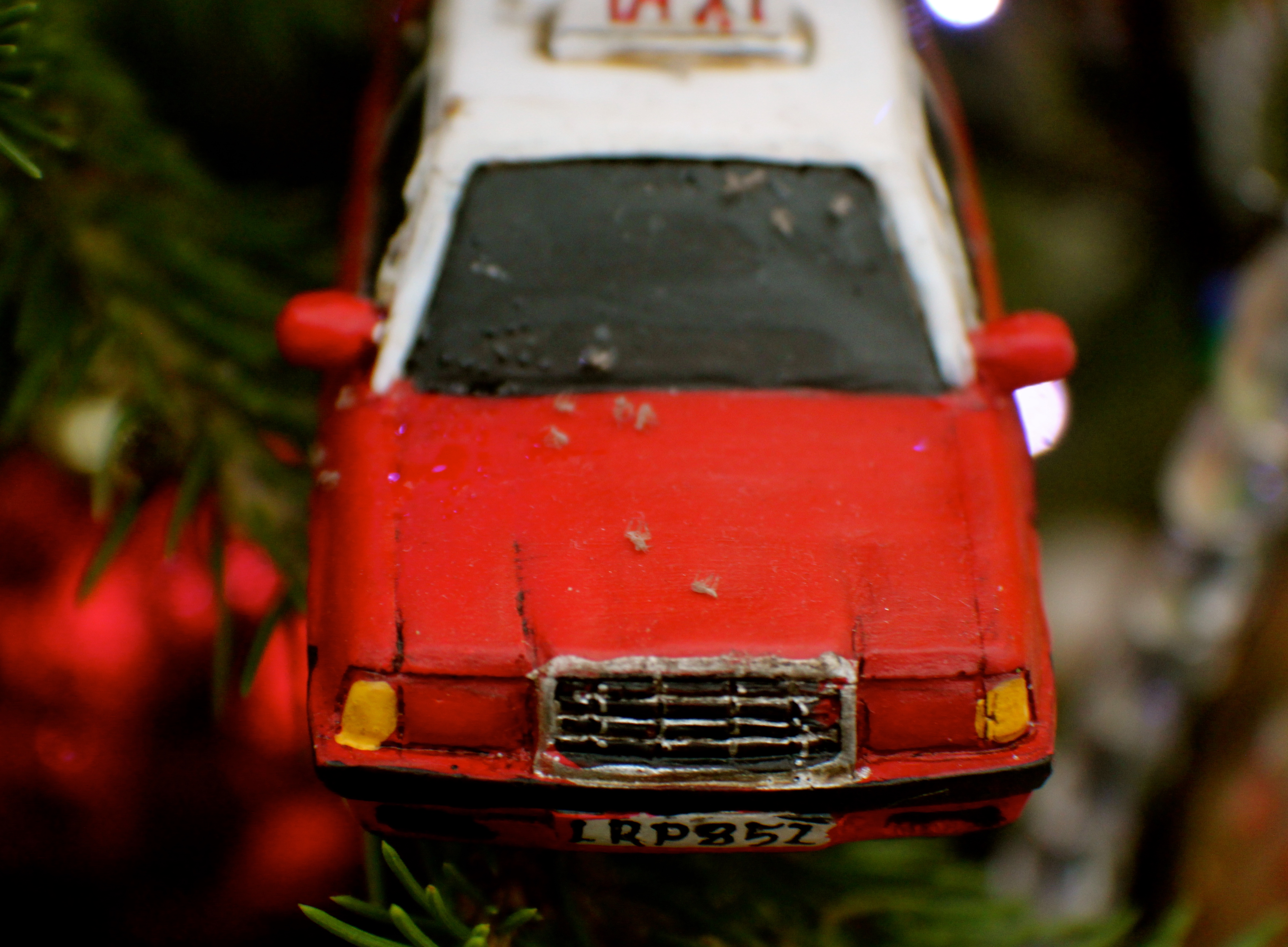 Jan 1st
Happy New Year LONDON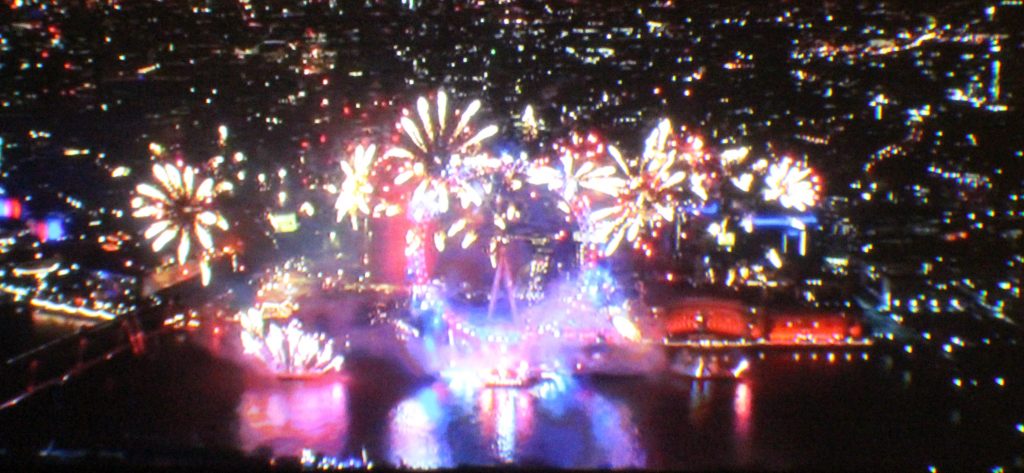 Happy New Year BERLIN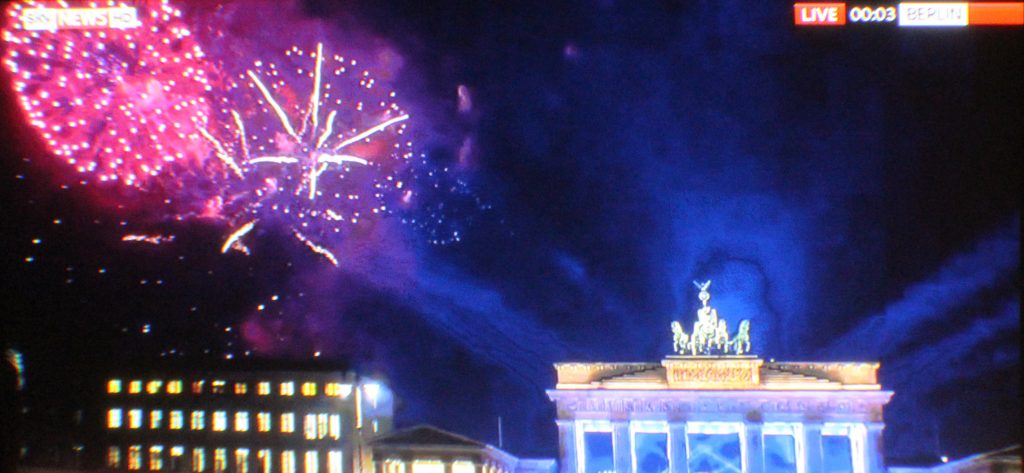 Happy New Year HONG KONG